Mattingly confident Kendrick can avoid DL
Second baseman reports improvement in sprained right knee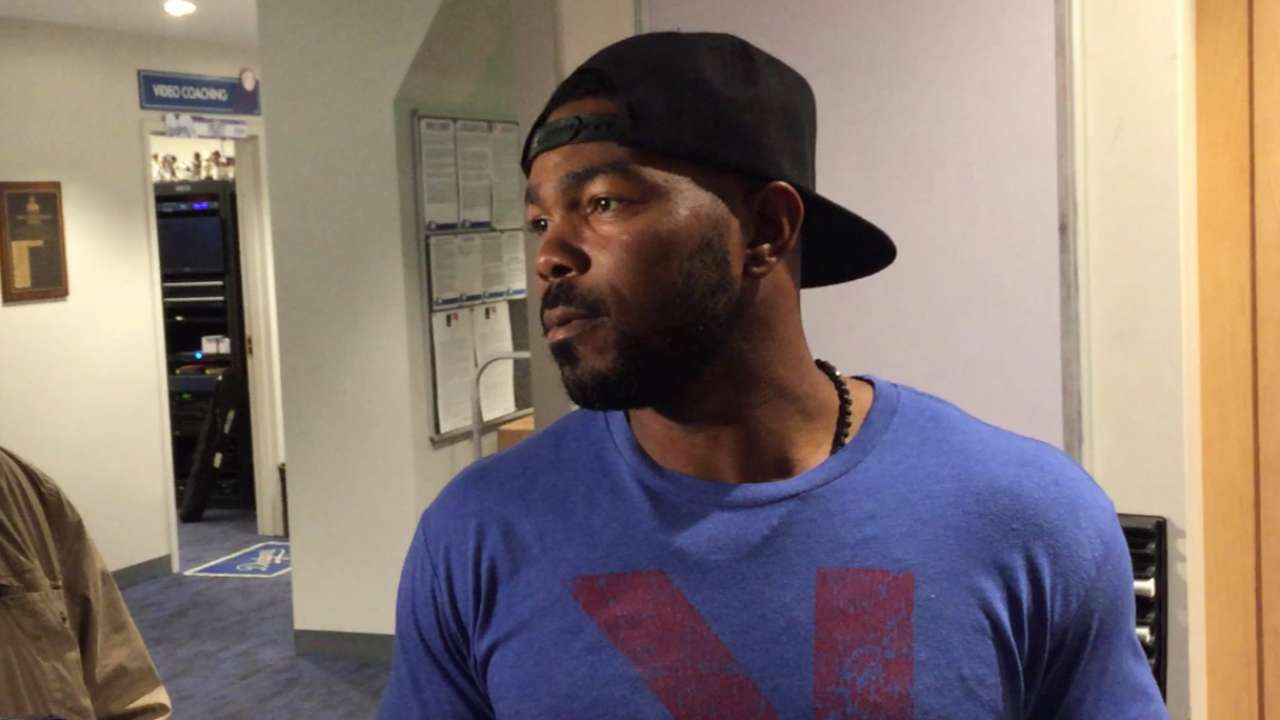 LOS ANGELES -- Dodgers manager Don Mattingly said on Thursday he was confident that second baseman Howie Kendrick can avoid the disabled list.
Kendrick will miss his second straight game on Friday with a right knee sprain. He sustained the injury in the second inning of Wednesday's game against Colorado while sliding into third base, but he stayed in the game.
"At the end of the game [Wednesday], I knew I'd be pretty sore," Kendrick said. "After the flight, it was really stiff. Yesterday it was really stiff. But after what we did yesterday, a lot of ice, it feels really good today."
The second baseman said that he was feeling "much better" on Friday after he rested and iced the knee. Kendrick said the treatment will be more of the same Friday.
"It sounded like he felt a lot better today and that was really what Stan [Conte] was looking for," Mattingly said. "If he wasn't significantly better today, we might be thinking a little bit differently, but I think with how he's feeling today, we'll continue giving him treatment and see how he feels as the day goes on. We feel like we can hopefully weather this little storm with Howie."
The Dodgers have dealt with injuries across their lineup, but Kendrick believes that he can return to action without needing a trip to the disabled list.
"Hopefully, not 15 days," Kendrick said on when he could return. "Like I said, it feels really good. I can do a lot more on it today, and what we did yesterday made a big improvement, so we're going to do the same today and see how it feels tomorrow."
Kendrick is hitting .285 this season at second base with five home runs and 23 RBIs.
Steve Bourbon is an associate reporter for MLB.com. This story was not subject to the approval of Major League Baseball or its clubs.