Royals rate their staff's individual pitches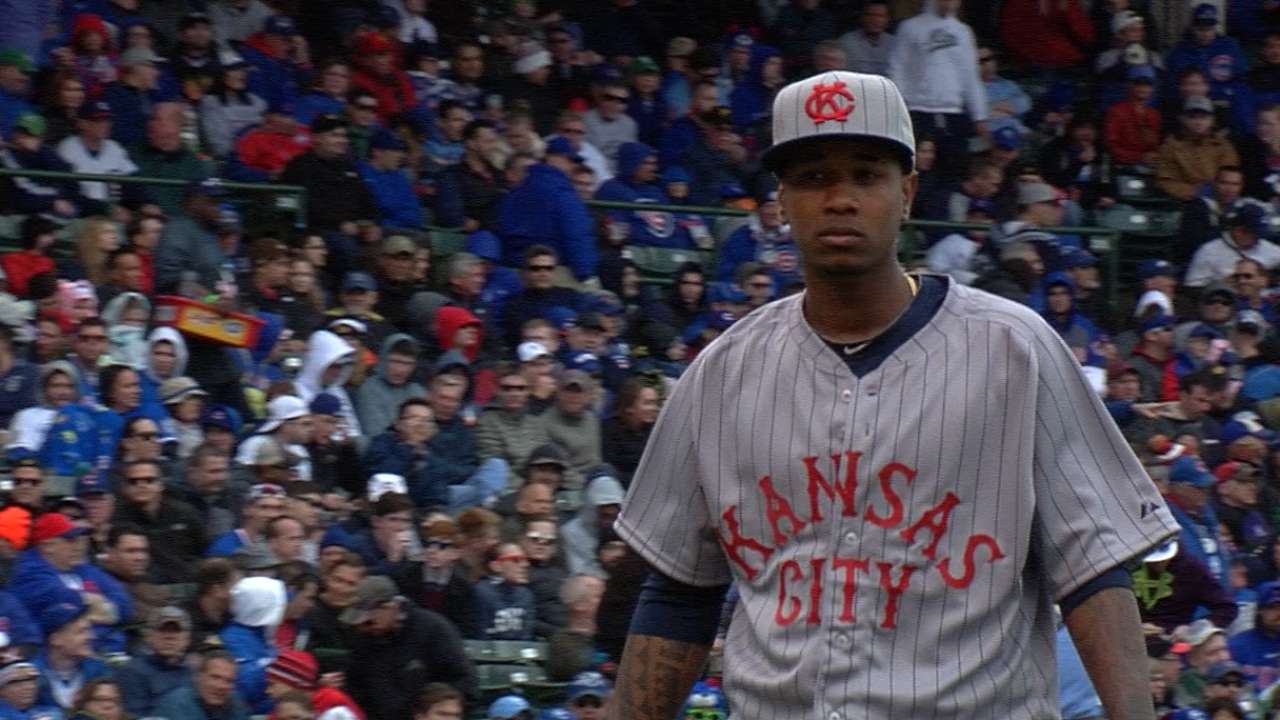 KANSAS CITY -- If you've ever wondered which Royals pitchers have the best individual pitches, we've got some answers.
We surveyed several Royals players and coaches, who provided their top two choices of which Royals pitchers threw the best fastball, cutter, curveball, slider and changeup, as well as who had the best overall command. They did so on the condition of anonymity, and here are the winners:
BEST FASTBALL: 1. Yordano Ventura 2. Kelvin Herrera.
Pretty easy call, right? Ventura and Herrera both can top 100 mph and generally sit in the 95-98 range.
"It's not just velocity," said one coach. "Their fastballs have tremendous movement and sinking action."
BEST CUTTER: 1. Wade Davis 2. Ventura
"Wade's cutter has so much late movement," a player said. "It comes out looking like a fastball, then just darts."
As for Ventura's cutter: "He doesn't use it much. But it's really good."
BEST CURVEBALL: 1. Davis 2. Edinson Volquez
"What's great about both their curveballs is they can change speeds on them," a player said. "Other guys change speeds, but really not intentionally."
Added a coach, "On any given night, Ventura's curve can be the best. Don't forget that."
BEST SLIDER: 1. Chris Young 2. Greg Holland
"Chris' slider is the best because it's the truest slider," said a coach. "Holly calls his a slider but it has kind of a curveball shape. It's hard like a slider but has a tight curve shape to it."
Said a player, "I'd have to go with Holly's slider -- that's his signature pitch. It's pretty deadly."
BEST CHANGEUP: 1. Herrera 2. Jason Vargas
"Herrera's changeup is a power changeup," said a coach. "He gets more swing and misses. It's got split-like action to it. Very tough."
Said a player, "Vargy gets swings and misses, too. He's got really good arm speed to it. And he's able to throw it right around 10 (mph) less than the fastball, which is perfect. Coming out of the hand, it looks like a fastball. (Jeremy) Guthrie's change is good, too."
BEST COMMAND: 1. Davis 2. Volquez
"Davis rarely misses his spots, and same thing for Volqy," said a player.
Jeffrey Flanagan is a reporter for MLB.com. Follow him on Twitter at @FlannyMLB. This story was not subject to the approval of Major League Baseball or its clubs.