Cubs reportedly interested in reliever Soriano
Free agent pitched for Maddon with the Rays in 2010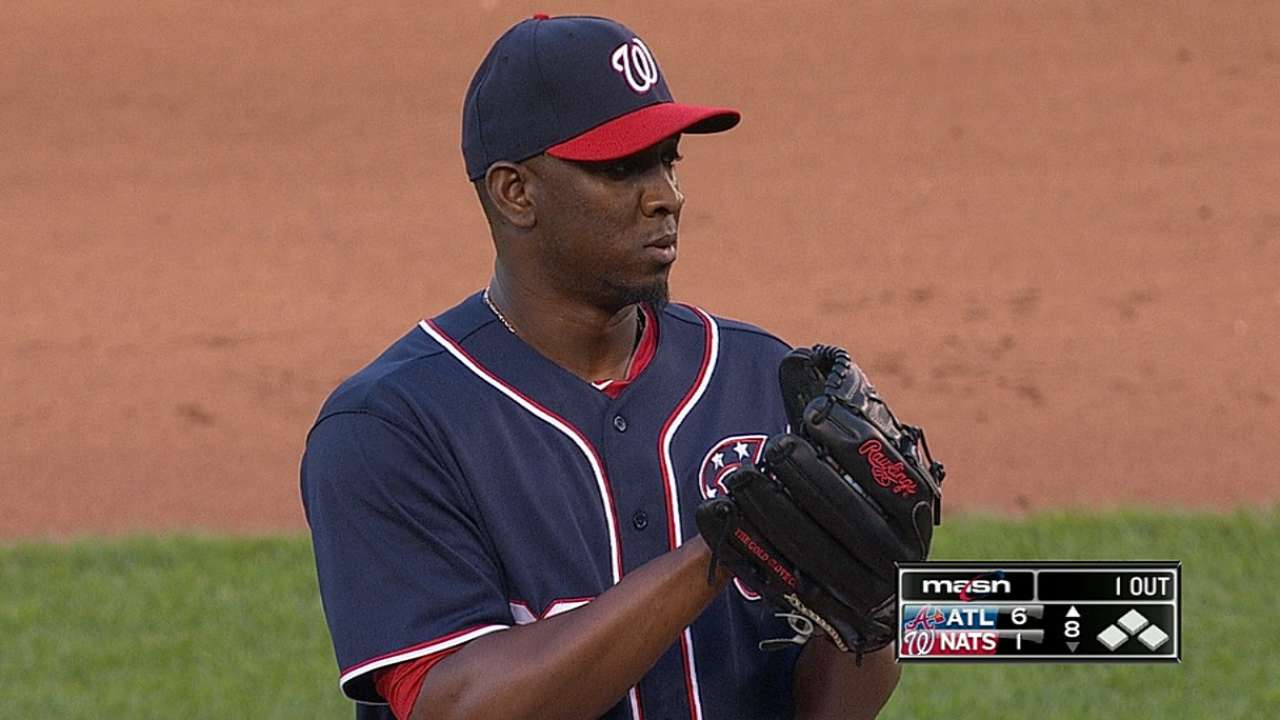 WASHINGTON -- Free-agent relief pitcher Rafael Soriano has scheduled a throwing session next week for teams interested in his services, but a Boston Globe report citing Soriano's agent Alan Nero says the journeyman could sign before then.
The report lists the Cubs, along with the Blue Jays and Cardinals, as one of the clubs interested in the 35-year-old right-hander, who last pitched in 2014 with the Nationals and posted a 3.19 ERA and a 1.13 WHIP.
"Me and Rafi have a really good relationship," Cubs manager Joe Maddon said Friday. "Had a great time with him in Tampa Bay, had a great season down there. I haven't spoken to him. I don't know where we're at with all that, but I like the guy. He's very good."
In 2010, Soriano led the American League with 45 saves and posted a 1.73 ERA with Maddon's Rays.
"The thing I always talked about with him as a closer, he was a guy that didn't just throw the ball 100 mph," Maddon said. "He knows how to pitch."
The Cubs' bullpen had a 3.78 ERA entering Friday, which ranks 21st in baseball.
"You're always looking to get better," Maddon said when asked if he thought the Cubs needed another reliever. "Every team is."
Jacob Emert is an associate reporter for MLB.com. This story was not subject to the approval of Major League Baseball or its clubs.