Rasmus downplays return to Toronto
Astros outfielder happy to be playing in front of Blue Jays fans again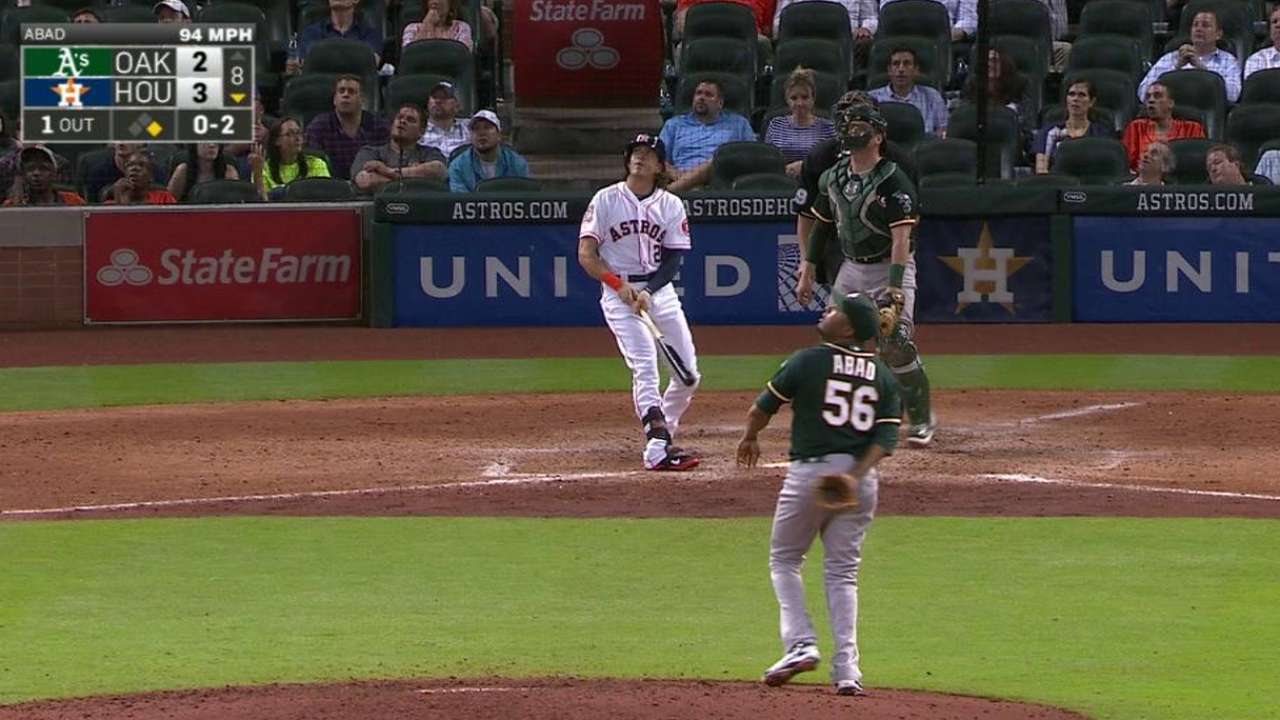 TORONTO -- Colby Rasmus cracked a faint smile at the thought of facing Blue Jays starter Aaron Sanchez on Friday.
Visiting Rogers Centre for the first time since leaving the Blue Jays in the offseason, the Astros outfielder wasn't overly sentimental about his 3 1/2 years in Toronto as he chatted with reporters ahead of the series opener, but the prospect of facing his old friend and teammate appeared to fracture his stoic front, however momentarily.
"Just another day in the show," Rasmus said. "Getting to face Sanchez tonight, he's a buddy of mine. I like Sanchy a lot."
Rasmus singled in his return to Toronto, but Sanchez proved too strong for Houston as the Blue Jays walked away with a 6-2 victory.
Although his tenure in Toronto was at times strained, Rasmus remained a fan favorite among the Blue Jays' faithful. The 28-year-old won fans over with his southern charm -- best exemplified in the Home Field Advantage video he did with MLB.com last season -- as well as his penchant for making big plays in the outfield while showcasing power at the plate.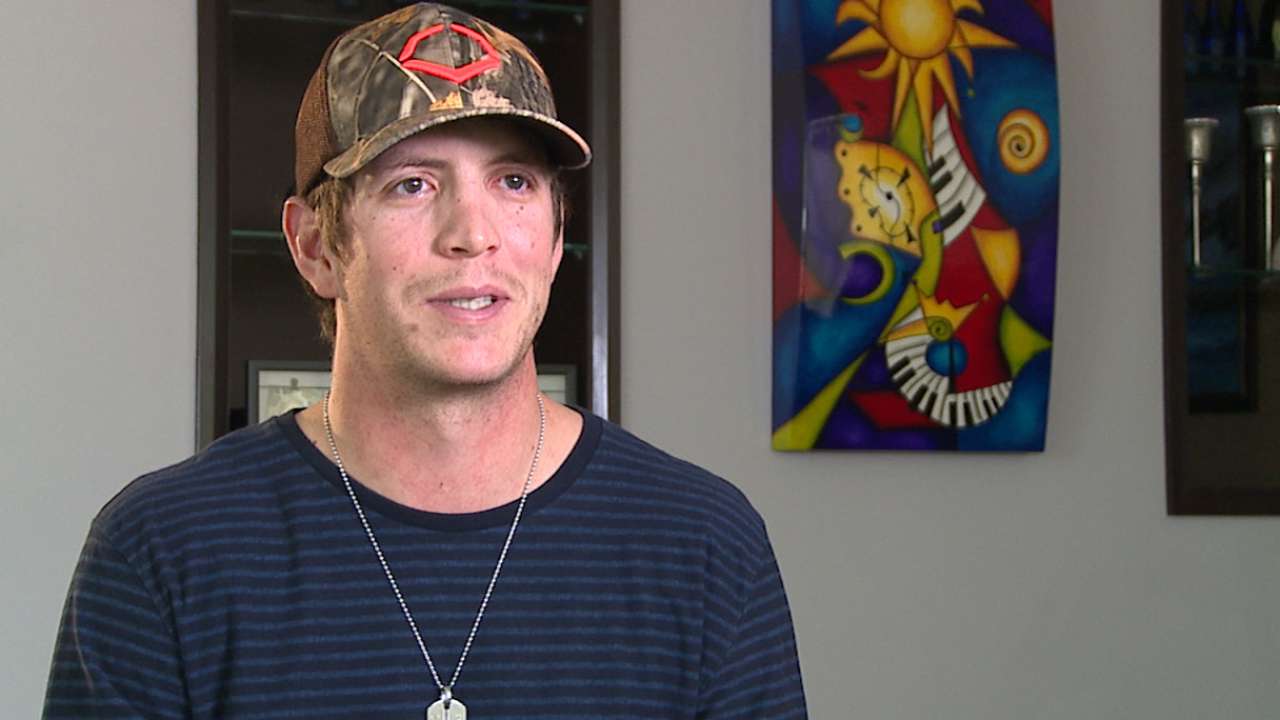 His connection to Toronto fans was still strong Friday, as Rasmus hung around on the field after batting practice and spent an extended period of time signing autographs ahead of first pitch. Rasmus said he made a lot of good friends in Toronto, but his absence from social media has in part prevented him from keeping in close contact with his fans north of the border. Rasmus said he was looking forward to reconnecting with them over the weekend, though he admitted he was unsure what kind of reaction he would get when he walked to the plate.
"I had a lot of friends here that were fans, and I tried to be good to people, and they were good to me," he said. "Hopefully I'll get to see some of them today, and not get bashed too much."
Fans notwithstanding, his split with the Blue Jays wasn't amicable. Rasmus was relegated to a bench role in final month of the 2014 campaign, and it was apparent he wouldn't be back with Toronto this season.
Rasmus didn't want to revisit that phase of his career as the Astros opened their six-game road trip. He preferred to focus on the task at hand.
"I'm not thinking about bringing my baggage over here, what happened while I was here," said Rasmus, who hit .234 with 66 homers and 194 RBIs in 408 games with the Blue Jays. "We're just the Astros coming in here trying to beat the Blue Jays."
Jamie Ross is an associate reporter for MLB.com. This story was not subject to the approval of Major League Baseball or its clubs.