Reds consider using Mesoraco in the outfield
All-Star catcher dealing with left hip impingement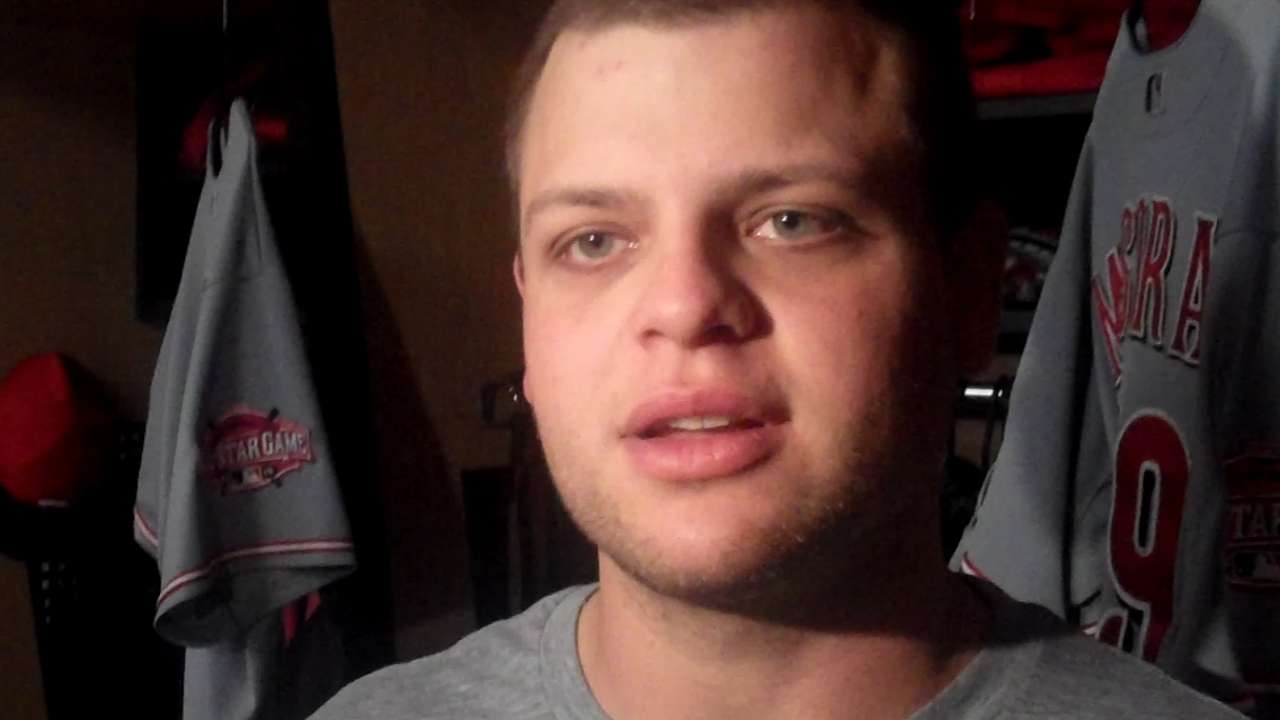 CINCINNATI -- In hopes of getting back in the Reds' lineup, Devin Mesoraco has begun to make the transition from catcher to outfield.
Reds manager Bryan Price announced on Thursday that Cincinnati was exploring the idea of having Mesoraco start working in the outfield as a possible replacement for the injured Marlon Byrd, who suffered a fractured right wrist when he was hit by a pitch on Tuesday.
Mesoraco, who has suffered from a left hip impingement for most of the season, said he has only a little bit of experience in playing the outfield, with his most recent stint at the position coming in high school, but has started to work with Reds outfield coach Billy Hatcher.
"It's just a lot different. I'm sure I won't know everything until I get out there, but right now we are just kind of getting some balls off the bat, getting some fungos," Mesoraco said. "Hatcher is working with me on ways to turn, I guess, would be the biggest thing. Which way if the ball is right at you, those are usually the toughest ones. How to work my feet whenever the throws come into play."
The possibility of getting Mesoraco time in the outfield is another strategy the Reds are taking to utilize his offensive ability. Mesoraco has caught only six games this season, with his last being on April 12. Until he went on the 15-day disabled list on May 25, he had 28 plate appearances as either a pinch-hitter or designated hitter.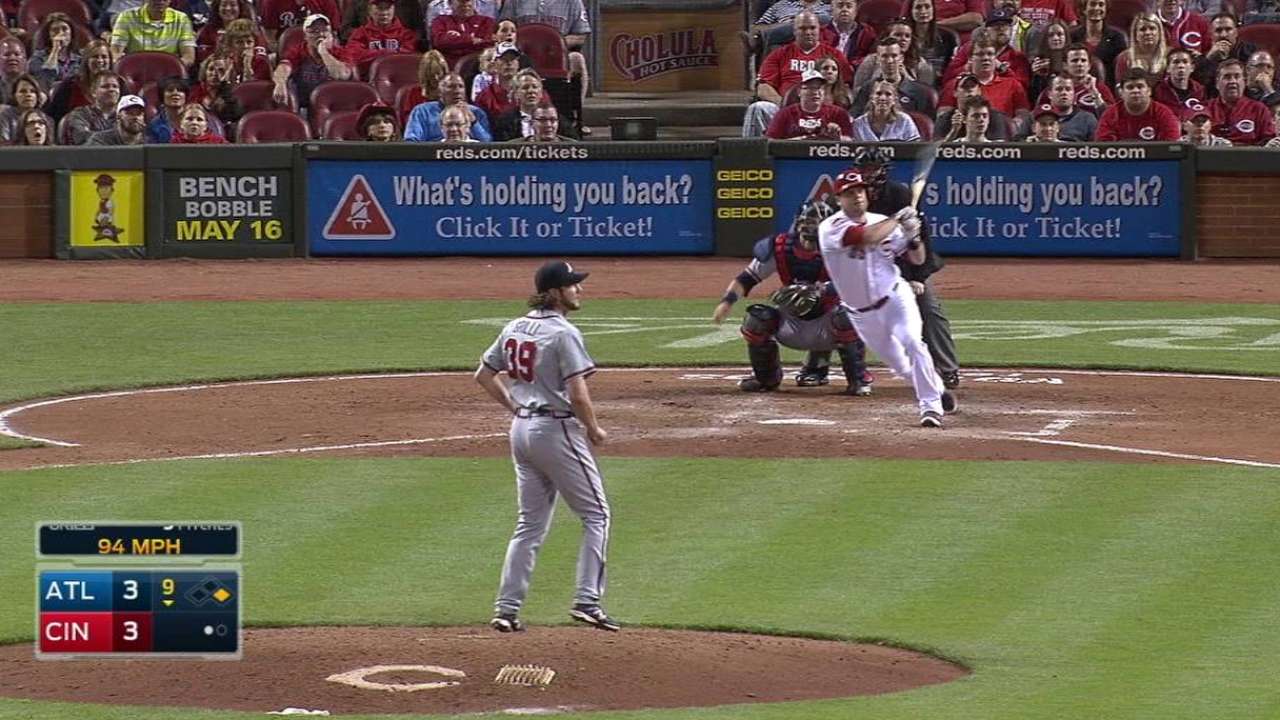 On Friday, Mesoraco also mentioned recent conversations about his injured hip with Dr. Brian Kelly in New York. Mesoraco said his injury can't get any worse by playing the outfield, making it worth trying out the new position.
"I can't hurt it any more, once Marlon went down [we] kind of figured it would be good to see if this is something we can explore because it certainly doesn't hurt it out in left field," Mesoraco said. "I feel perfectly fine out in left field. The only time I do hurt it is when I'm squatting."
Mesoraco added that the recovery time from the needed surgery is only 4-6 months, and delaying the surgery shouldn't affect his chances of being ready for the start of next season.
If Mesoraco is deemed able to play left field, and his hip is still well enough, he would go on a Minor League rehab assignment to get some games at the position. Price said Mesoraco needs to prove he can handle the position during Minor League action before he is added to the Reds' lineup as an outfielder.
"I don't think that you're looking at this guy, Devin, going out there and playing a month in Triple-A," Price said. "I don't think that's going to happen. I think he's going to go down there and play the position. And the other part is he gets some regular at-bats because he's been inactive for a while. When he's ready, I anticipate him being here and getting a chance to play the position if we get the thumbs up from what we see in, most likely, Louisville."
Robert Bondy is an associate reporter for MLB.com. This story was not subject to the approval of Major League Baseball or its clubs.