Ellsbury improving, but no date for return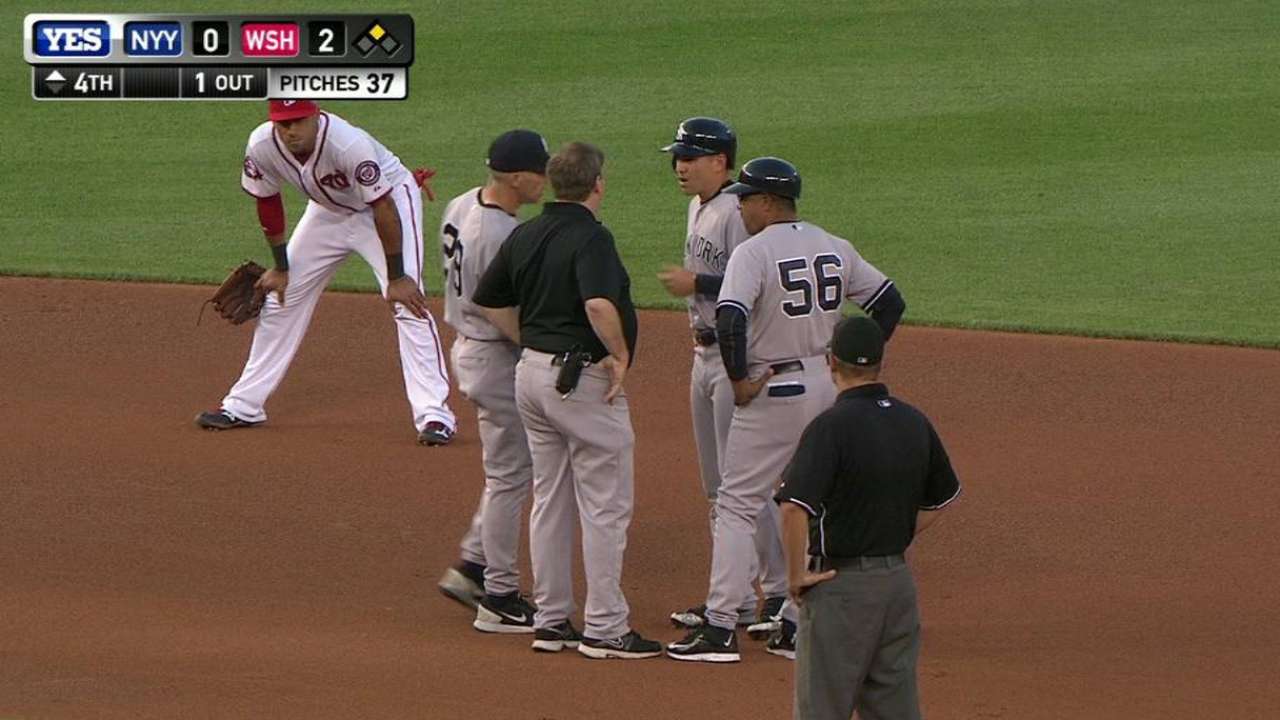 NEW YORK -- Joe Girardi still isn't certain when center fielder Jacoby Ellsbury will don the pinstripes again, but on Friday the Yankees' manager found a reason to be positive regarding the 31-year-old's progress as he makes his way back to baseball activities.
"He did 10 40-yard sprints [at] 50 percent. He threw. He took some dry swings in the cage. And he'll continue to start to do baseball stuff like that," Girardi said. "He is obviously getting better. I don't have a date when he'll be a player for me, but it's better than when we left, because he wasn't doing anything like that."
Ellsbury first went on the 15-day disabled with a right knee sprain sustained in the fourth inning of a May 19 loss to the Nationals. He was eligible to return June 4, but Girardi wasn't confident that Ellsbury would be ready at that point.
Before he went on the disabled list, the outfielder was batting .324 with 14 stolen bases and 29 runs. He was replaced by rookie Slade Heathcott, who has since been placed on the DL as well. Now the Yankees are using Chris Young and Brett Gardner in center field while Ellsbury rehabs.
"I still think there's still a little bit there that he's working through, but not very much," Girardi said. "You have to start doing exercises. He's been running the past few days, and hopefully it just continues and increases as this week goes on."
General manager Brian Cashman estimated that Ellsbury would be ready to go some time between five and six weeks from the point of injury. That could mean a potential return date on or around June 23. Cashman indicated that he was pleased with Ellsbury's determination to make it back to the roster soon.
"He's been working his tail off to make sure his quads and his [hamstrings] and everything else are not falling behind," Cashman said. "My update through [Thursday] was that I know he's busting his tail and doing a lot of functional stuff. He's got to have that brace on for three weeks total, and he's just past week two."
Grace Raynor is an associate reporter for MLB.com. This story was not subject to the approval of Major League Baseball or its clubs.