McCann hoping new orthotics ease pain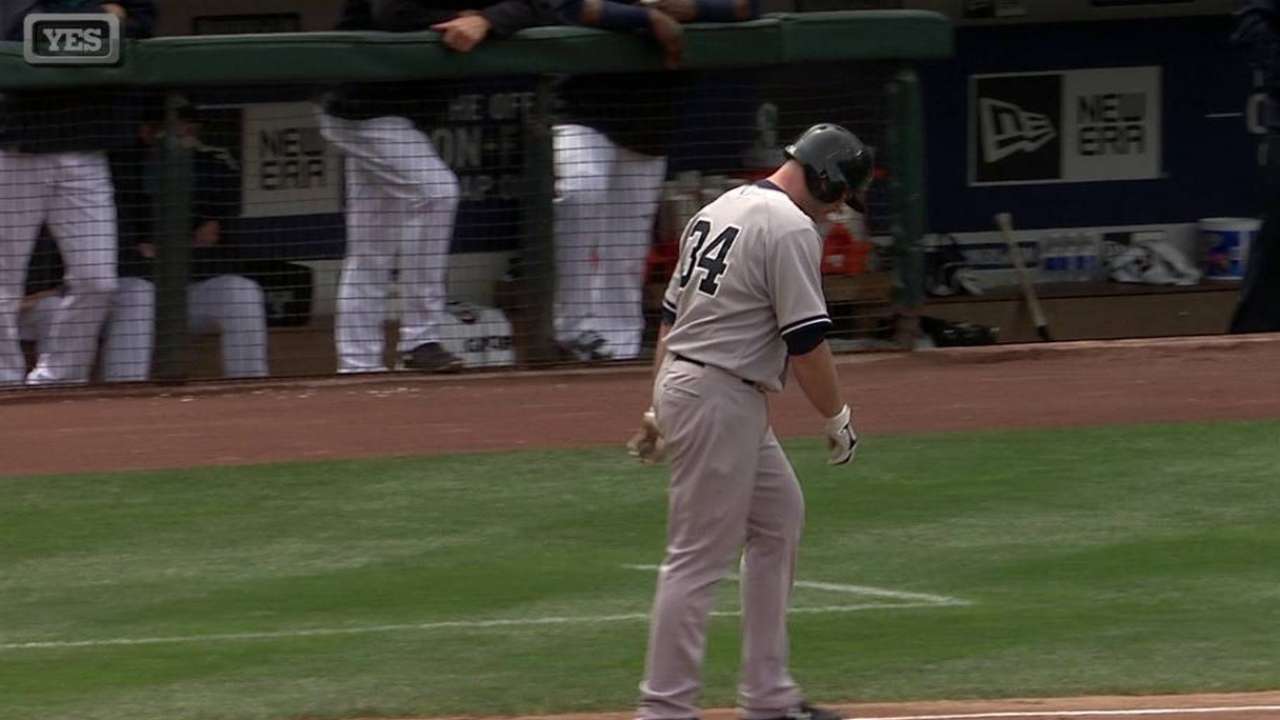 NEW YORK -- Brian McCann hopes that a new pair of orthotics will help ward off a painful arch condition and allow him to stick in the Yankees' lineup.
McCann gave the thumbs-up to get back behind the plate on Friday after catching a side session in the bullpen, testing out his new gear. McCann had an MRI taken on Thursday in New York after being forced to leave Wednesday's 3-1 win over the Mariners in Seattle.
"It only flared up when I caught," McCann said. "Walking around, it didn't flare up, but once I got in my squat and moved around -- that's what we've been waiting for today. I went out there and it didn't flare up."
McCann said that he was worried the condition might have been something that forced him to the disabled list, so Friday's developments were welcome news for him and the Yankees. McCann said that he has worn the same orthotics for about three years and it was time to get them updated.
"You hope that the orthotics correct the problem," Yankees manager Joe Girardi said. "From time to time -- kind of like a pair of glasses, in a sense -- your prescription changes a little bit. And I think a lot of it has to do with being a catcher and being in the position that he's in [with] his feet."
McCann is batting .248 with eight homers and 33 RBIs this season.
Bryan Hoch is a reporter for MLB.com. Follow him on Twitter @bryanhoch, on Facebook and read his MLBlog, Bombers Beat. This story was not subject to the approval of Major League Baseball or its clubs.