Victorino won't be rushed through rehab stint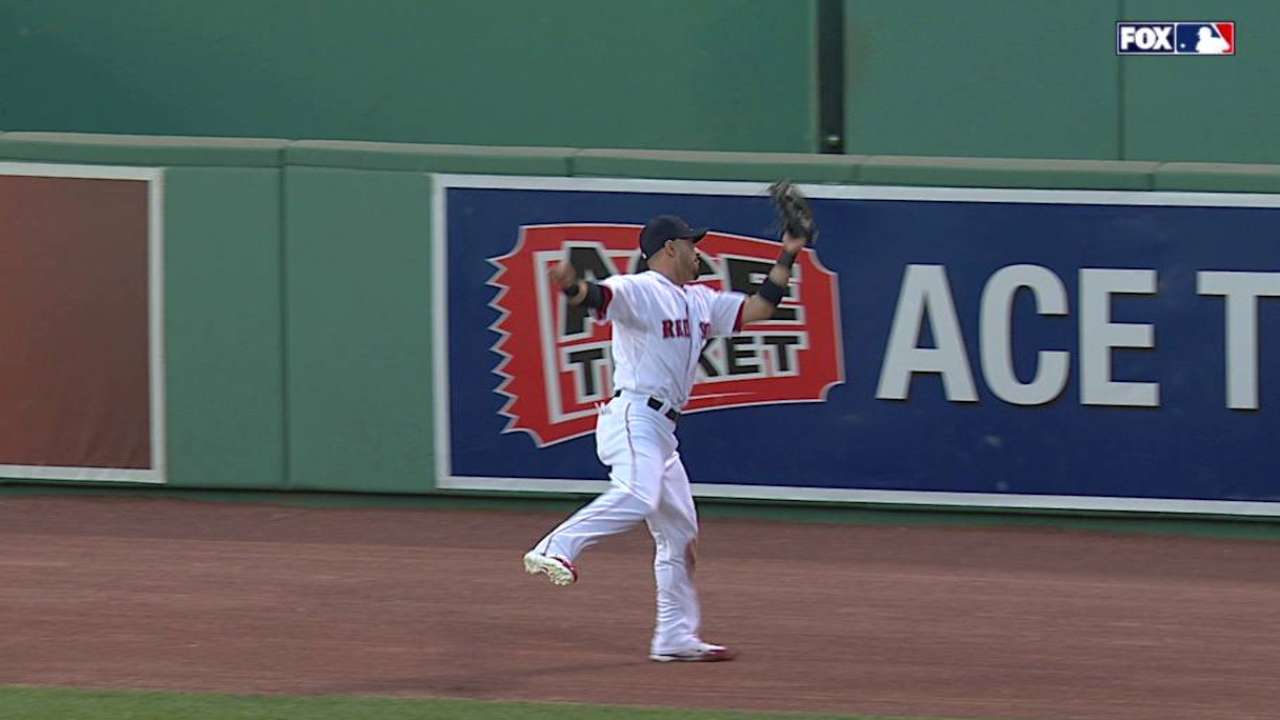 BOSTON -- Injured right fielder Shane Victorino could begin a Minor League rehab assignment as early as next week, but the Red Sox expect his road back to be a longer one this time.
Victorino, who missed time earlier this season with hamstring issues, has been on the 15-day disabled list since May 24 with a left calf strain. He played only two rehab games with Double-A Portland while recovering from the hamstring injury, and manager John Farrell said his return will be a more gradual one this time.
"He's got to prove to us there's the ability to go nine innings a couple, three days consecutively, which he did before coming back [from the hamstring injury], and unfortunately it caught up to him," Farrell said.
Victorino took batting practice before Friday's game against the A's, and Farrell said the 34-year-old has made progress running the bases. When Victorino does eventually begin playing live games, the Red Sox plan on carefully controlling his workload.
"[It] will start with a controlled number of innings and at-bats initially," Farrell said. "There'll be a framework with the number of innings played, but it's also going to be dependent on the volume. So in other words, if we've got it slated where he's going to go six innings and hopefully three at-bats. If there's very limited activity in the outfield, we'll continue to get him through the game."
Victorino, batting .255 with a .379 on-base percentage this season, has played in only 172 games since 2013.
Alec Shirkey is an associate reporter for MLB.com. This story was not subject to the approval of Major League Baseball or its clubs.