Otero to work on command issues at Triple-A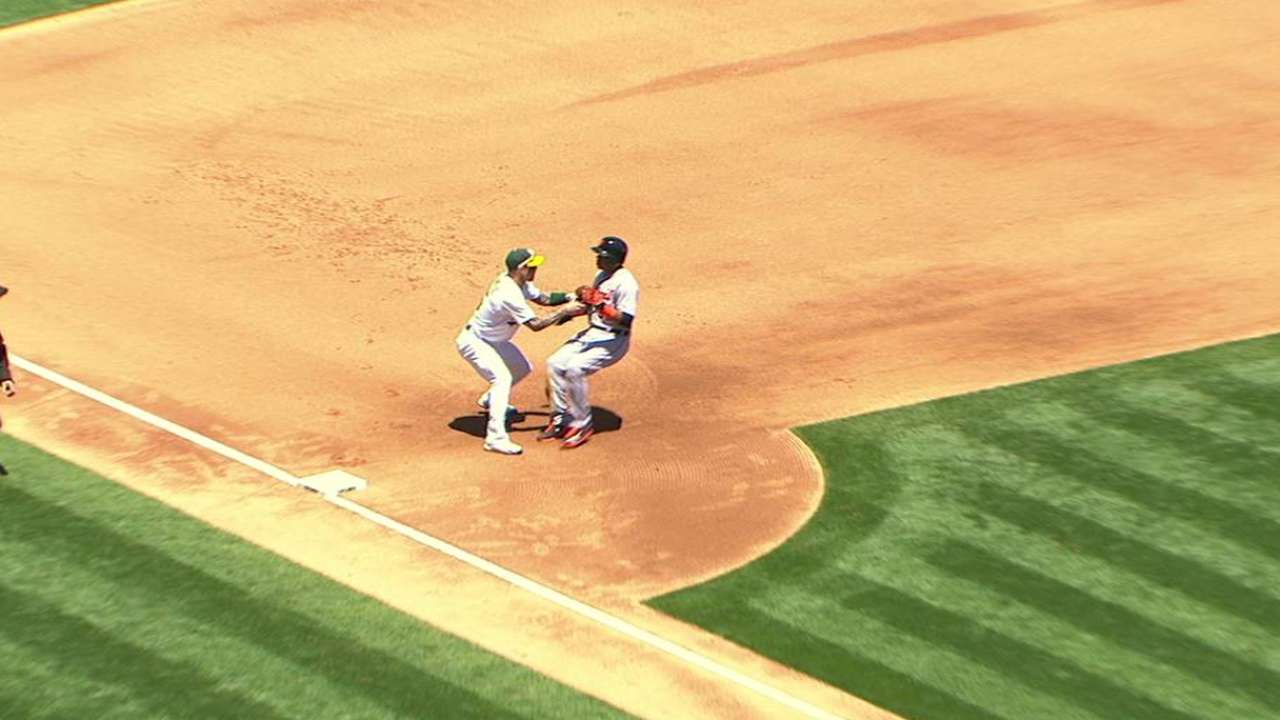 BOSTON -- Dan Otero's continued struggles prompted his demotion Friday, as the right-hander was optioned to Triple-Nashville to work through command issues.
Switch-pitcher Pat Venditte was promoted in his place for his big league debut.
"Dan is one of the hardest workers on this team," said pitching coach Curt Young. "He'll go down, work hard, get himself right and he'll be back. He knows what this game is about: Results and getting people out. He's one of the guys we counted on, and we'll count on him again."
Otero allowed four runs and got just one out in the ninth inning in Detroit on Thursday, upping his ERA to 6.29 ERA over 23 relief appearances. Last year, he was consistently reliable out of the setup role, locking down a 2.28 ERA in 72 games.
"Dan's been a big part of this team for a few years now, so that was a tough one for us, but he wasn't performing how he usually does, and he should use this time to go down there and get himself back to pitching in the form that we've seen him before," said A's manager Bob Melvin.
Otero's WHIP stands at 1.48, and four of his 31 hits allowed in 24 1/3 innings are home runs, matching his total in three previous seasons.
"He needs to sharpen his command," said Young. "His stuff remained the same."
"For him, at times, you'll see some run but not sink. The sinker's important for him," said Melvin. "He needs some downward plane on his pitches, where sometimes he's just going more side to side. But when you don't throw 95 mph, you have to locate it, and he probably wasn't locating it as well as we've seen him before."
• Catcher Stephen Vogt, who exited Thursday's game with right leg cramps, was feeling much better Friday and considered available off the bench. He's expected to return to the starting lineup Saturday.
Jane Lee is a reporter for MLB.com. Follow her on Twitter @JaneMLB and listen to her podcast. This story was not subject to the approval of Major League Baseball or its clubs.