Miley's pace, command cure-all for Red Sox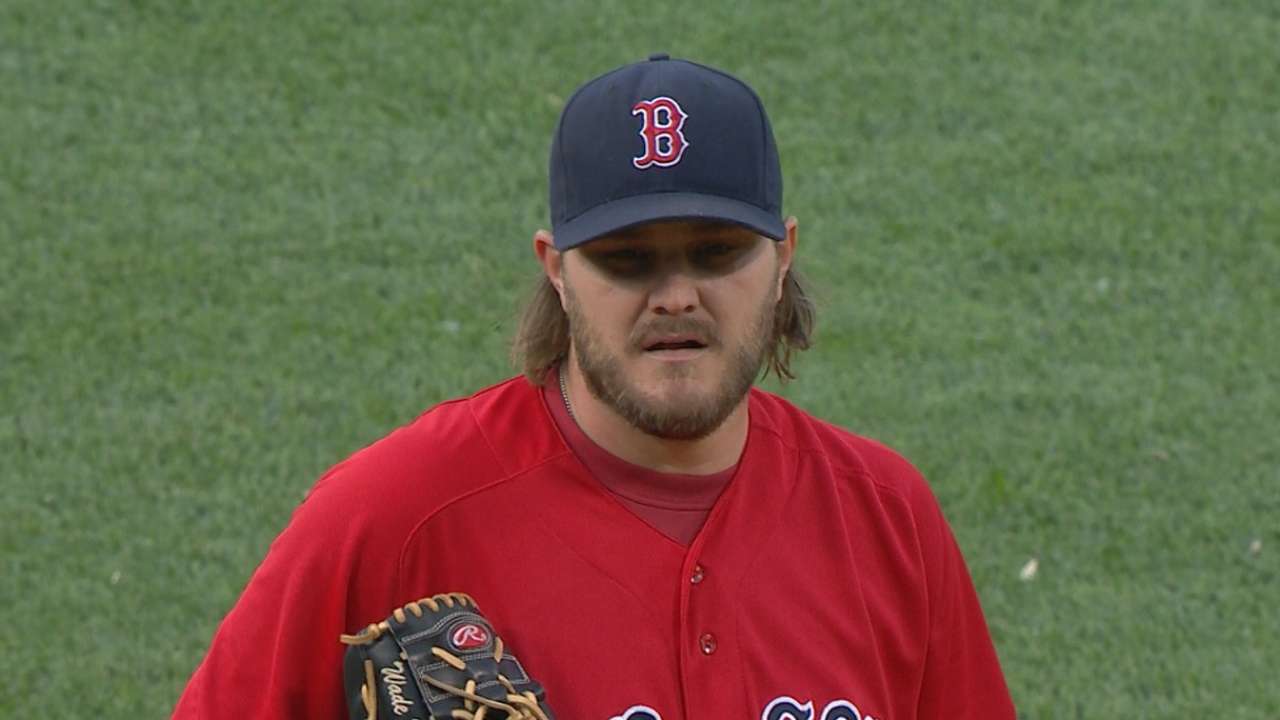 BOSTON -- A day after they looked flat-footed and disjointed, the Red Sox had a true tone-setter in Wade Miley on Friday night at Fenway Park.
When the lefty is on his game, he works at lightning-quick speed and induces a lot of contact. That was the case in this one, as Miley led his team to a much-needed 4-2 victory over the Oakland Athletics.
"Wade was very good," said Red Sox manager John Farrell. "A lot of strikes, he attacked the strike zone. Setting aside the start five days ago, six days ago, he came back out, rebounded, and he's pitching extremely well. We're able to play very good defense behind him, particularly in the infield, and I think a lot of that has to do with the pace in which he works."
Miley loves nothing more than to keep the game moving and keep his fielders heavily involved.
"It keeps guys on their toes," said Miley. "Like I always say, I'm trying to get guys back in the dugout as soon as possible. The quicker I work, the quicker I can get three outs."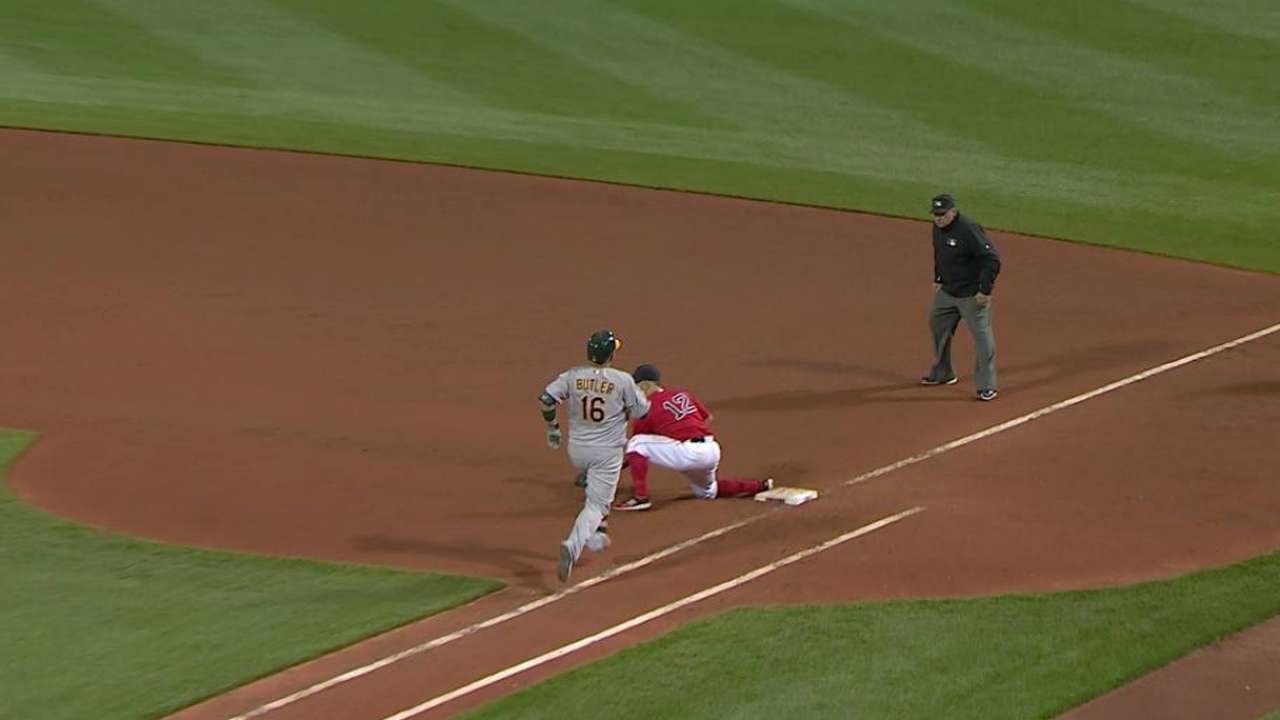 Pablo Sandoval, who made two errors in Thursday's 8-4 loss, got a rest in this one. Brock Holt played stellar third base in his place. Dustin Pedroia and Xander Bogaerts were strong up the middle, turning a key double play to get Miley out of a jam in the sixth.
"I was just trying to throw strikes and get ahead," said Miley. "You know they're going to come out swinging aggressive. Fortunately they hit everything at our guys, and we were making the plays."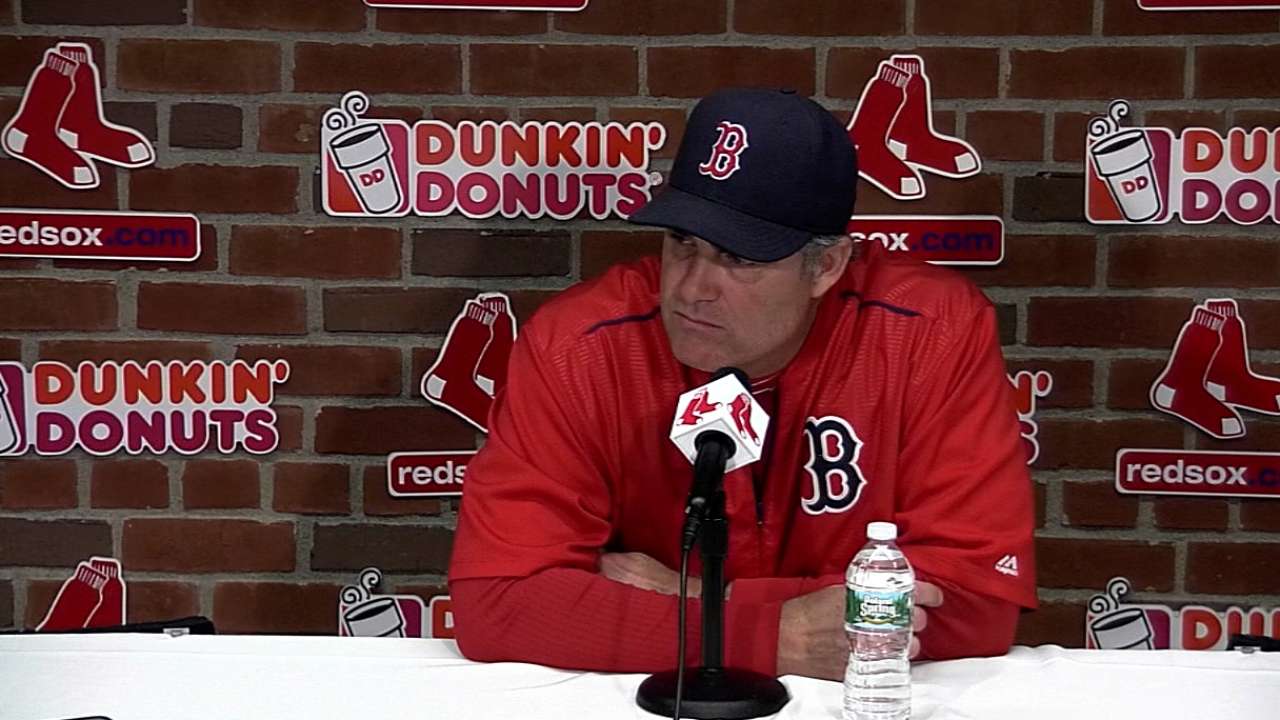 After a sluggish start to the season, Miley has rounded into form, posting a 3.33 ERA over his last seven starts.
"Yeah, there were no mechanical adjustments," said Farrell. "There really wasn't a change in his attack plan with any different usage of pitches. It all centers around fastball command with him, and he's been on a roll."
Alec Shirkey is an associate reporter for MLB.com. This story was not subject to the approval of Major League Baseball or its clubs.