Pederson's homer streak ends at five games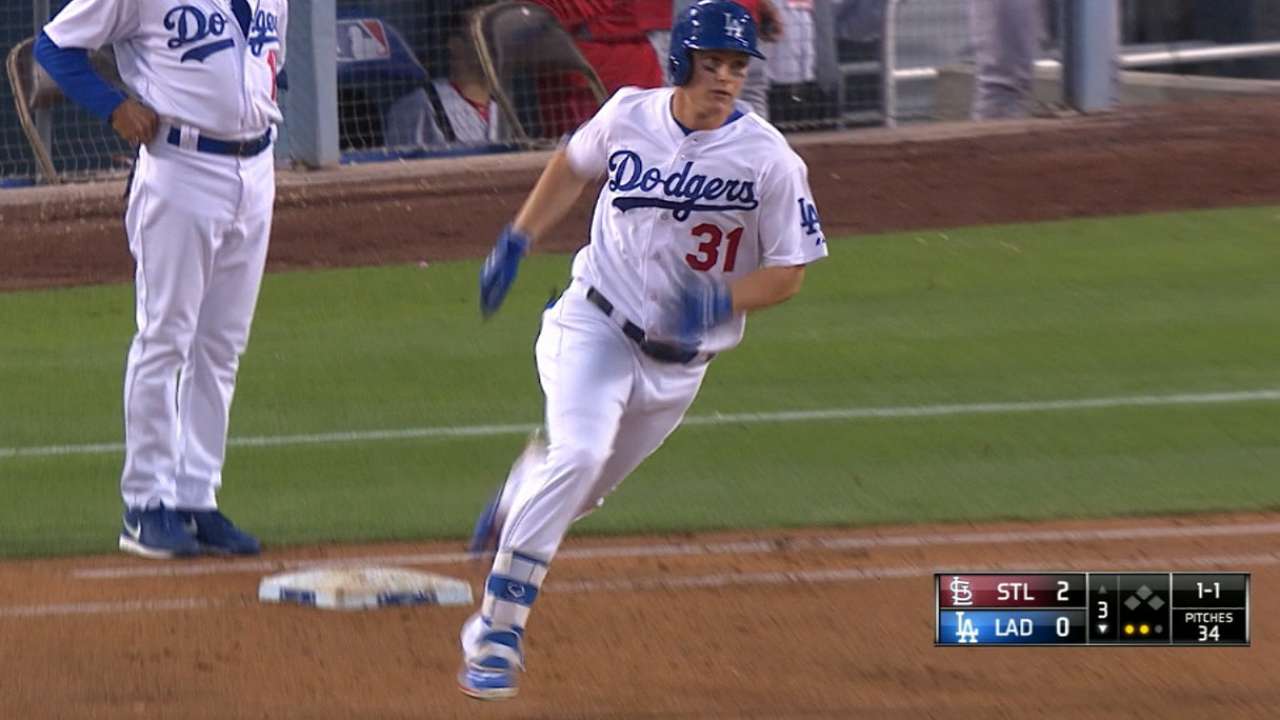 LOS ANGELES -- Joc Pederson took a hefty swing and launched a screaming liner to left-center field. The rookie held his bat for a few steps and took a second to admire it out of the batter's box before trotting to first base in the Dodgers' 7-1 loss to the Cardinals.
Only the ball wasn't a home run -- an anomaly these days for Pederson -- it caromed off the wall and Pederson cruised into second for a double.
Entering Thursday, Pederson tied a club record with a home run in five consecutive games during the span of four days and was about five feet from breaking the record. Pederson finished Thursday's contest 1-for-4 and the streak ended at five.
"I hit it pretty good, but that's not why you play the game," Pederson said. "You play to win and we didn't win tonight. We have to play better tomorrow and get the 'W.'"
Pederson tied Shawn Green, Matt Kemp and Roy Campanella for the club record, and he's the first rookie in franchise history to reach that mark.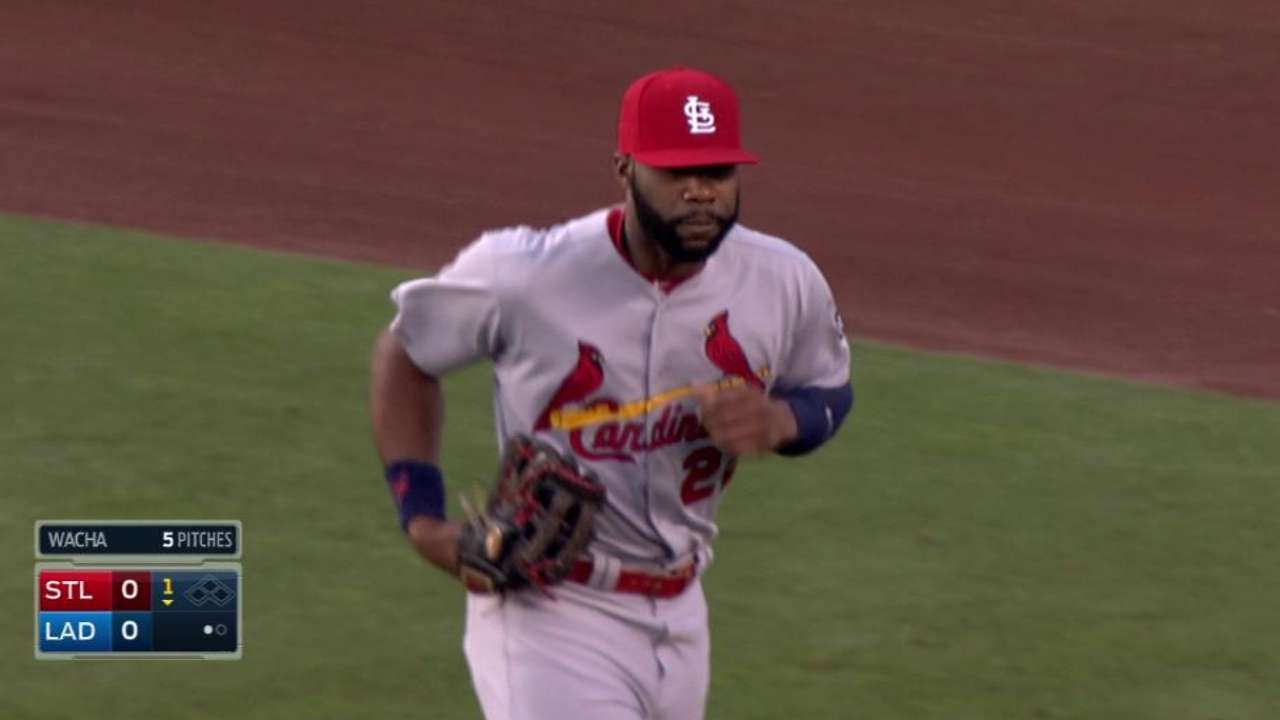 Pederson flirted with history twice in the game. In his very first at-bat, Pederson turned on the 2-2 offering from Michael Wacha and sent a deep fly ball to right-center field, only to have Cardinals right fielder Jason Heyward make a running catch at the warning track.
With injuries decimating the Dodgers' outfield, Pederson has stepped up to be one of the premier hitters on the team.
As the rookie goes, so do the Dodgers. Pederson is hitting .288 with 10 home runs and 24 RBIs in wins as compared to .233 with seven home runs and only eight RBIs in losses.
Pederson is tied for third in the Major Leagues with 17 home runs on the season, just one behind co-leaders Nelson Cruz and Bryce Harper, and only trails Harper in home runs per at-bat this season.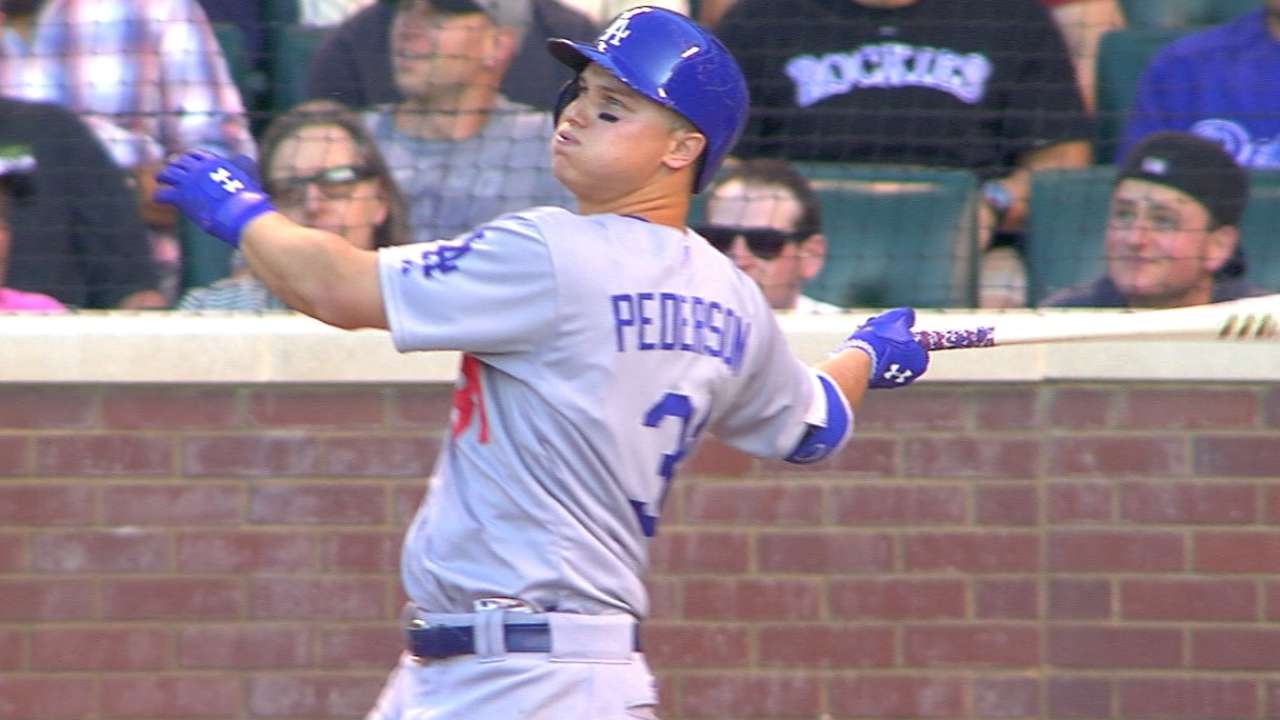 Pederson also ranks third in the National League in walks (35).
It hasn't been all good for the 23-year-old, however, as he ranks third in the NL with 66 strikeouts. He's dealt with ups and downs at the plate as pitchers have adjusted. Pederson hit .298 in April, only to see his average swoon as he hit .236 in May.
In June, however, Pederson seems to have adjusted back. He's hitting .333 with four home runs in five games this month.
"That's part of baseball. It's kind of a cat and mouse game," Pederson said. "You just have to keep grinding and stick to your game plan."
Steve Bourbon is an associate reporter for MLB.com. This story was not subject to the approval of Major League Baseball or its clubs.