'Physically beat up' Dodgers struggle vs. Cards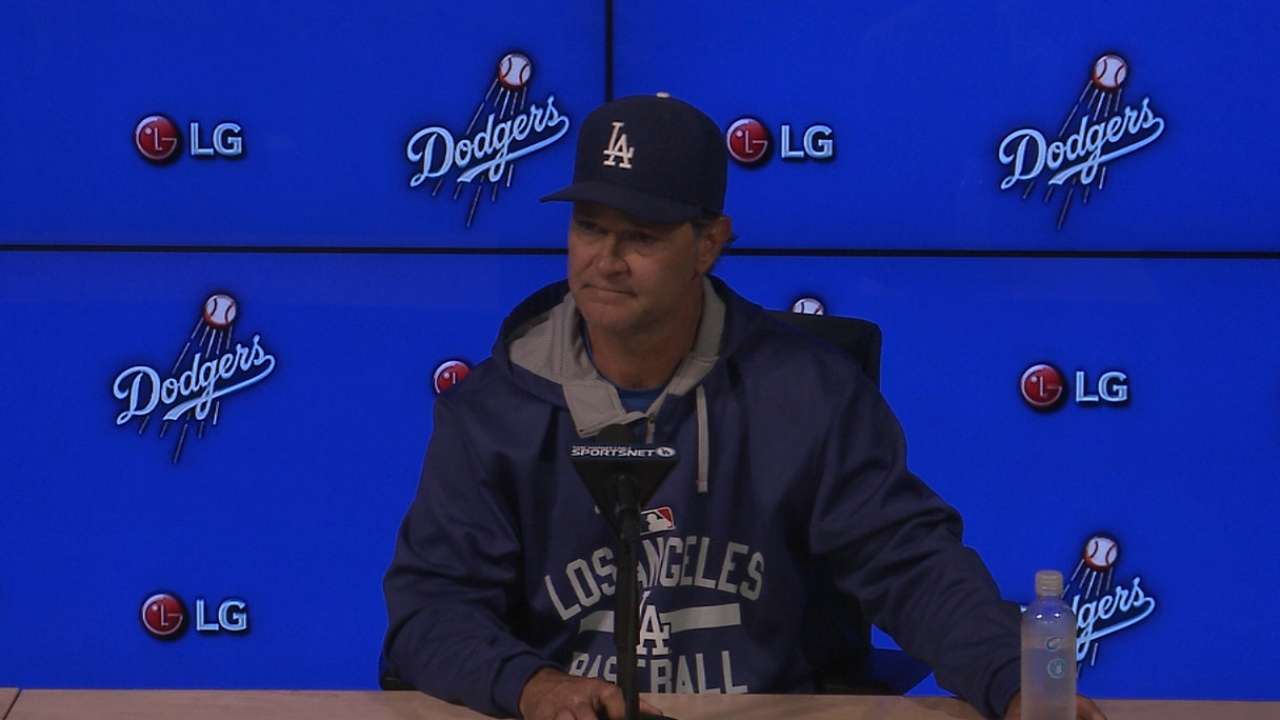 LOS ANGELES -- More games like this one and Kenley Jansen won't be the only Dodger with high blood pressure.
The Dodgers opened their seven-game homestand Thursday night with a Coors Field hangover, looking like those four games in three days left the entire club, and not just the closer, under the weather.
They lost to the Cardinals, 7-1, and there's nothing new about that, having lost two of three in St. Louis last weekend and, well, you know about October.
Michael Wacha and the Cardinals didn't let Carlos Frias beat them again, and the only reason Frias made it into the seventh inning was that manager Don Mattingly shifted the sacrificial burden to him and away from a bullpen that, in his words, "ran out of steam" after Tuesday's ill-fated "bullpen game."
This game wasn't so much about winning as it was surviving, which often is the case when visits to Coors Field turn into nightmares.
"Carlos kept us in the game and Danny [Coulombe, 2 1/3 innings] was huge for us as far as not having to use anyone else," said Mattingly, who was set on resting Adam Liberatore, Yimi Garcia, Chris Hatcher and Josh Ravin, as well as Jansen in anything but a save situation.
"On a night that you don't win, those two guys are the heroes of the night as far as hopefully getting us back after that Colorado series."
For example, down 5-0 in the bottom of the fifth inning with one out and runners on the corners, Mattingly didn't pinch-hit for Frias and had him sacrificing. If he had a full deck, Mattingly said he would have pinch-hit.
"But you manage the game that you have and the team that you have tonight," he said.
Coulombe will probably be "rewarded" for his effort with a Minor League demotion, as he won't be useable for a few days and Mattingly said a discussion will take place about bringing in a fresher arm.
It wasn't just the bullpen that could cause the manager anxiety. The offense looked like it was missing the spacious dimensions and thin air of Denver, not to mention the Rockies' accommodating pitching staff.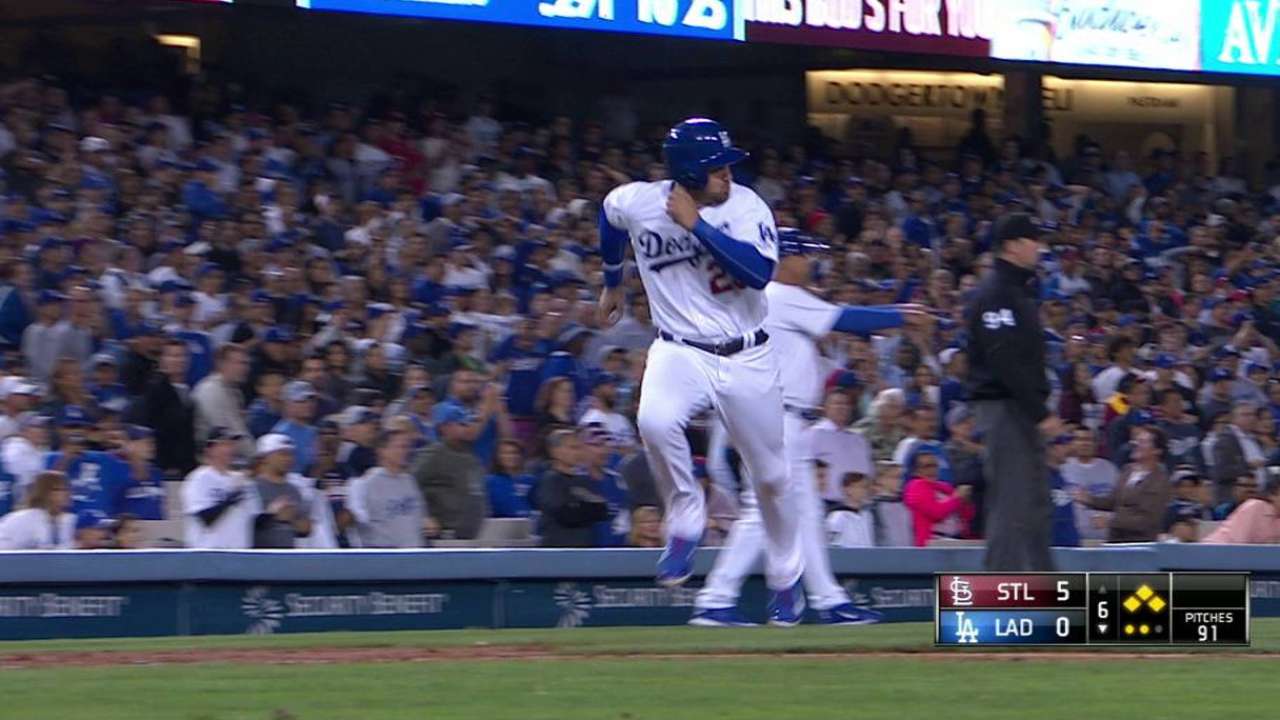 The only run the Dodgers scored off Wacha came on a bases-loaded sacrifice fly by Alex Guerrero, whose outcome with the bases loaded in Coors Field Tuesday night scored three more runs than that.
While Yasiel Puig finally is on the verge of a return and Hector Olivera has begun the final steps toward his Major League debut, now the Dodgers are worried about the sprained right knee of second baseman Howie Kendrick, who played most of Wednesday night's game with it but couldn't answer the bell Thursday.
"Obviously you need your guys," said Mattingly, "but we were physically beat up today with the number of guys available. So that's where we were at today, so I expect we'll be a little bit of a different club tomorrow."
Ken Gurnick is a reporter for MLB.com. This story was not subject to the approval of Major League Baseball or its clubs.