Rizzo, Ross team up for dramatic finish
First baseman gives sign, catcher makes perfect throw on pickoff to end game vs. Nats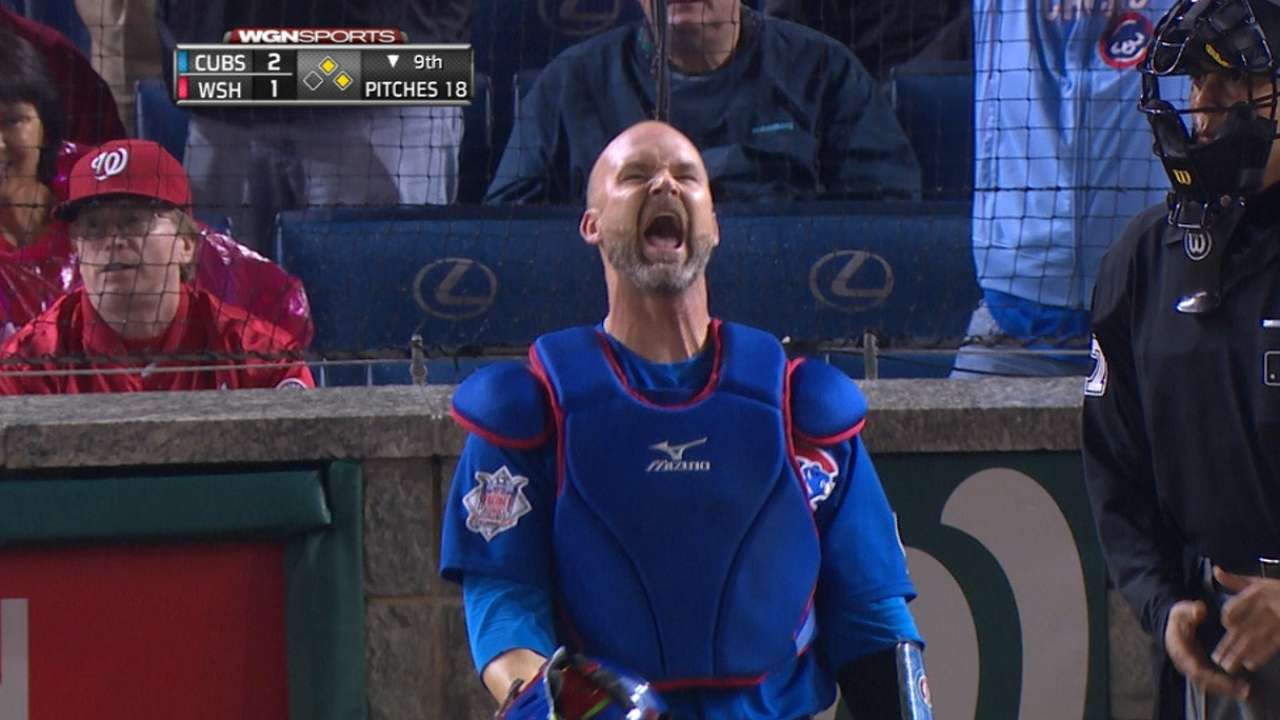 WASHINGTON -- It could have been a toe-tap or a pull on the pants. Maybe it was a subtle nod or a glove flap.
Whatever Anthony Rizzo's sign to catcher David Ross was, one thing was perfectly clear: Clint Robinson had no idea it was coming.
Robinson, serving as the potential winning run, was picked off first base in the bottom of the ninth inning Thursday night to end Chicago's 2-1 win over the Nationals.
"I'm always looking for that," Rizzo said. "He's just getting off big there, and he's the tying run, so he's getting a big, aggressive secondary lead. Rossy gave me a look and confirmed the sign and made a good throw."
Robinson wasn't alone. Cubs manager Joe Maddon didn't see it coming either.
"I had no clue," Maddon said. "Like on many occasions, I had no clue.
"You give them freedom to declare to be a baseball player. I don't want to be that control freak that has control every play that is put on a baseball field. Then if you do that, you're players don't play."
Had the play ended differently, and Ross' throw was not right on target -- though he said he never thought of that possibility -- Maddon still would've been a fan of the decision.
"I love it. Absolutely love it," Maddon said. "If he actually had thrown the ball down the right-field corner, I would've been fine. I would've been absolutely fine with the whole play because it was the right thing to do."
The play left former Silver Slugger winner Anthony Rendon, who was already 2-for-4 in his first game back from the disabled list in 2015, standing at the plate and Michael Taylor, the tying run, at second base.
"I got too far -- ballgame. It's pretty much plain and simple," Robinson said. "It's frustrating. That's on me. That can't happen. I took the bat out of Anthony's hands. He is one of our better hitters. That's just on me. That can't happen. I really can't explain it. I wasn't really trying to go anywhere. I just couldn't get back fast enough."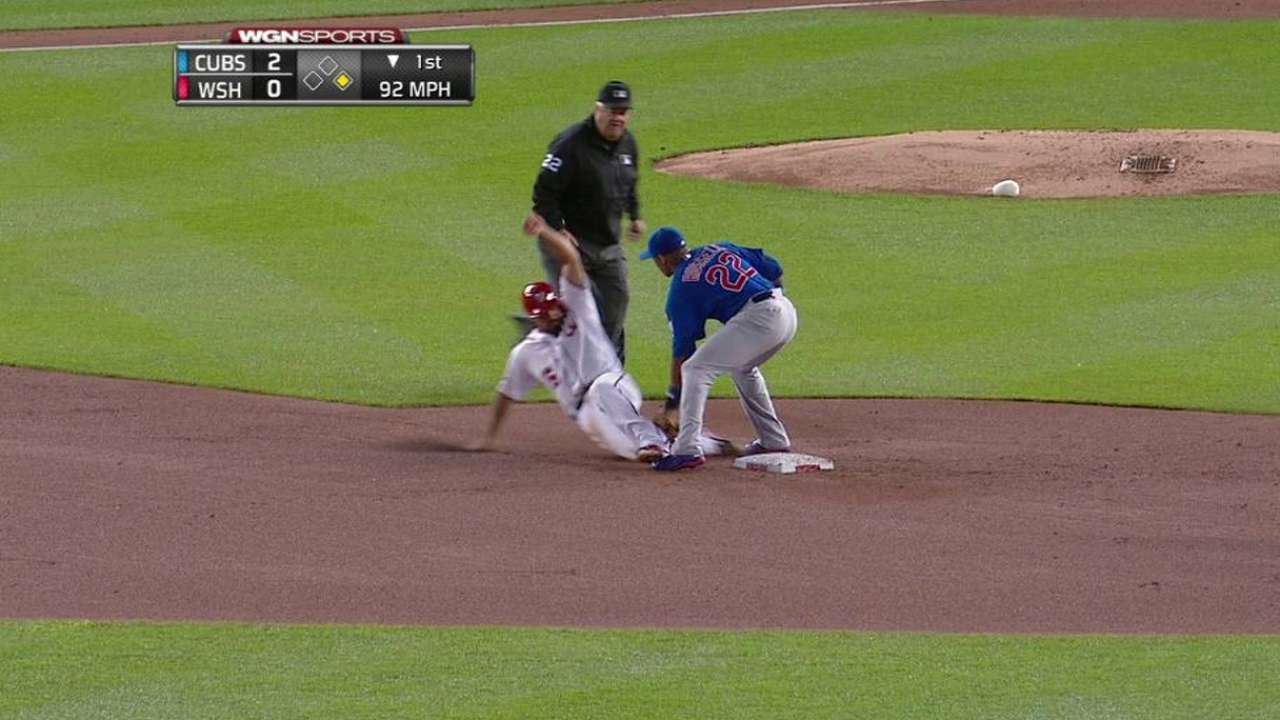 The throw capped a strong night for Ross, defensively. In the earlier innings, the veteran catcher caught two of three potential basestealers.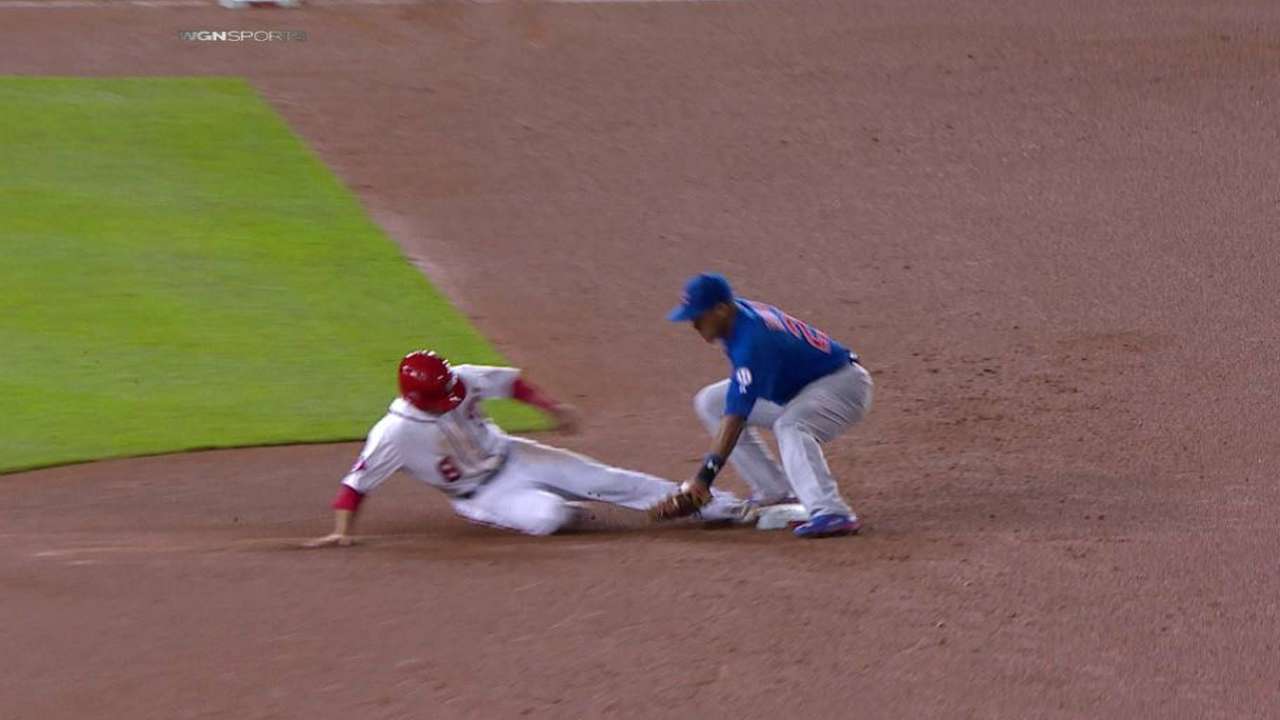 "I got rid of the ball a lot better than I had been tonight," Ross said. "It's nice. I feel good throwing. I haven't been throwing out a lot of guys out this year, so it's nice to get a couple in."
Jacob Emert is an associate reporter for MLB.com. This story was not subject to the approval of Major League Baseball or its clubs.