Gallo experiences some growing pains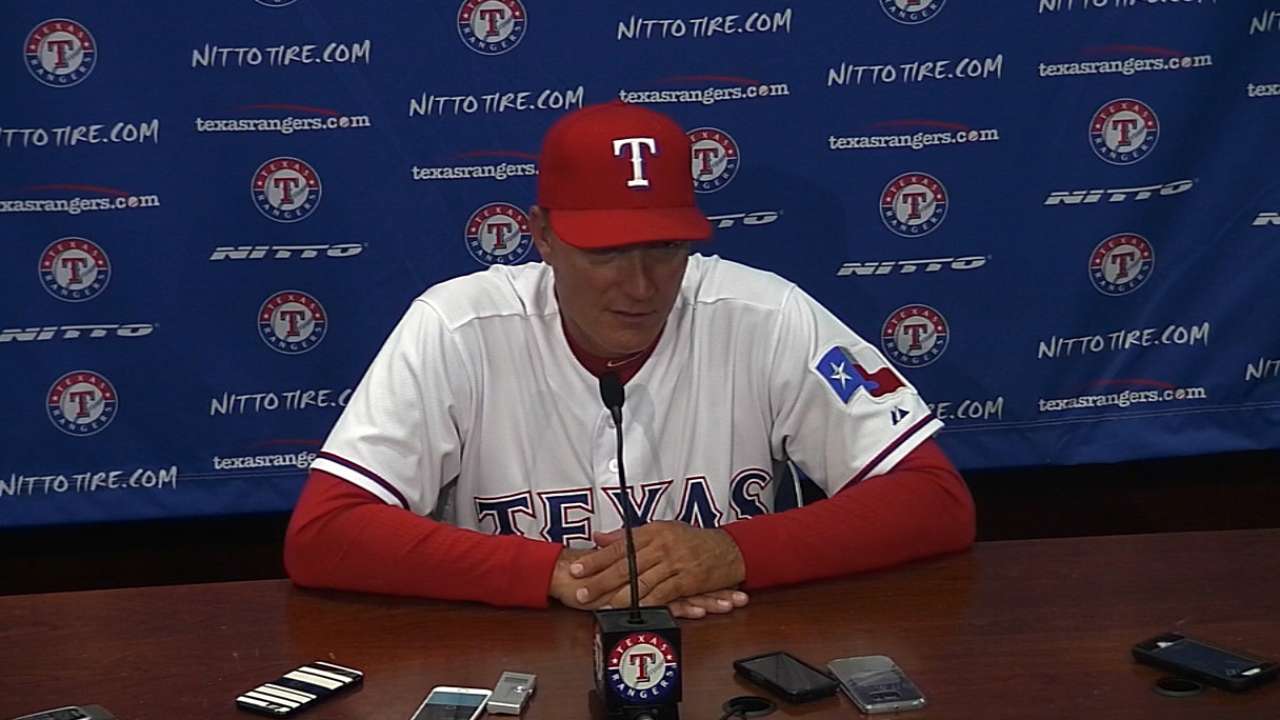 ARLINGTON -- Turns out Joey Gallo is human after all.
After homering in his first two Major League games on Tuesday and Wednesday -- a feat no Ranger had ever accomplished -- the team's top prospect made two errors, struck out twice and left three men on base in Thursday's 2-1 win in 11 innings.
Gallo settled down as the game went on, making short work of grounders in the 10th and 11th, and he reached base twice late, singling and drawing an intentional walk in the eighth and 10th.
Despite having played in two games at third base to begin his career, Gallo hadn't had to make a defensive play until Thursday, when he made a high throw and misplayed a grounder before getting two more chances that he handled cleanly.
"We got through it, and more than anything else, he had some other hard-hit balls to him, he made some tough plays," manager Jeff Banister said. "He moved on."
Given Gallo's prodigious start, it might be easy to forget that the 21-year-old had never played higher than Double-A before Tuesday, though he did get some Spring Training work with the Rangers. He struck out often in the Minors -- 478 times in 330 games -- and his defense is a work in progress, as Banister has noted.
Gallo's first error led to the only run starter Yovani Gallardo allowed in six innings. The Rangers made four errors on the night, more than they've made in all but one game this season.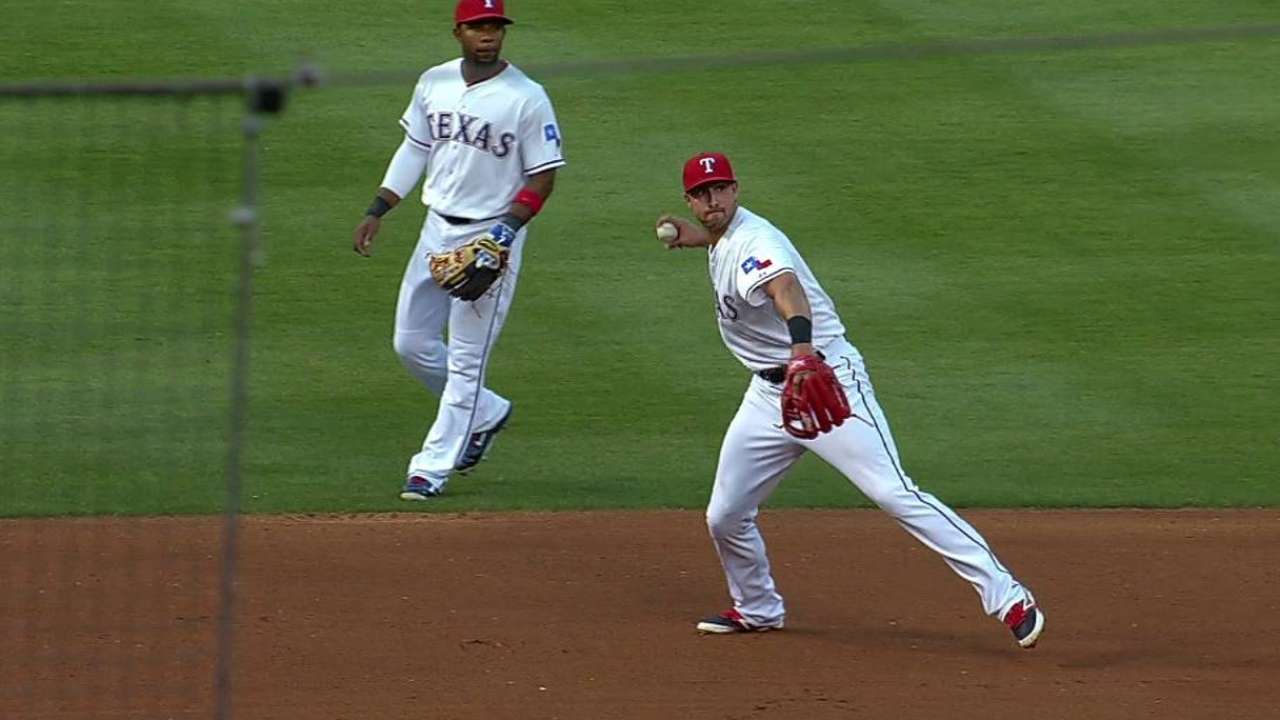 Gallo also whiffed a couple of times, though he was hardly alone in that department; Texas hitters struck out 13 times, including 10 against Chicago starter Carlos Rodon.
Leaving three men on base, as Gallo did on Thursday, was also not unusual, as the Rangers stranded 14. Five players stranded at least three runners.
Dave Sessions is a contributor to MLB.com. This story was not subject to the approval of Major League Baseball or its clubs.