Bauer stays on winning track despite 4 walks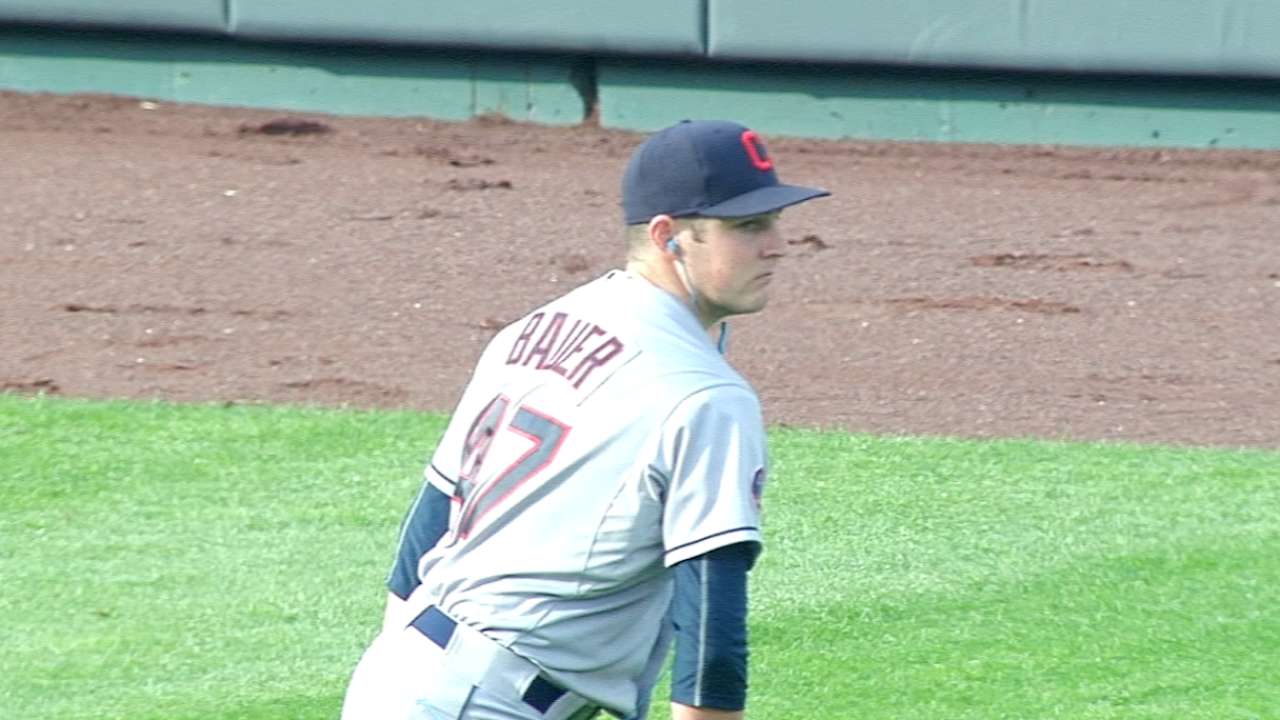 KANSAS CITY -- Right-hander Trevor Bauer still needs some work on his control, but for the third time in his last four starts, he got the job done for the Indians.
Despite his four walks, Bauer went 6 2/3 innings, allowing just two runs and four hits, in a 6-2 rain-shortened win over the Royals in Thursday night's rubber game.
"Early on, he had some walks ... the pitch to Cain he allowed," manager Terry Francona said. "Other than that, [Bauer] was really good. He competes, uses his pitches, established his fastball. Again, it seems like as the game progresses, he gets a little bit stronger."
Bauer (5-2, 2.94 ERA) has now won three of his last four decisions and reached the seventh inning in his last five starts after a two-game stretch where he allowed 11 runs in 9 1/3 innings at the beginning of May.
While he did allow four walks -- making it his seventh of 11 games this season with three or more -- Bauer doesn't let that part of his game faze him.
"I don't care about walks," Bauer said. "A lot of people care about walks. As long as they don't score, I don't care. Tonight, I walked four guys, and none of them scored."
Bauer does, however, remain critical of other aspects of his game.
"Probably had my best curveball of the year tonight," Bauer said. "That was pretty much the only consistent part of it.
"I've been consistently inconsistent."
Bauer especially harped on giving up two runs to the Royals in the bottom of the third inning after the Indians put up four runs in the top half.
"It [stunk] to go out there and give two runs right back," Bauer said. "You always want to have a shutdown inning there, but obviously everybody played well tonight."
Improvement has been a common theme for an Indians pitching staff that jumped from a collective 4.54 ERA in April to 3.66 in May. And in the past seven days, that number is down to a 2.67.
"We're just pitching how we're capable," Bauer said. "We're in midseason form now and attacking hitters. It's good to see."
Jordan Wilson is an associate reporter for MLB.com. This story was not subject to the approval of Major League Baseball or its clubs.