MLB.com Columnist
Fred Zinkie
DraftKings picks: Two Yankees primed to display power, speed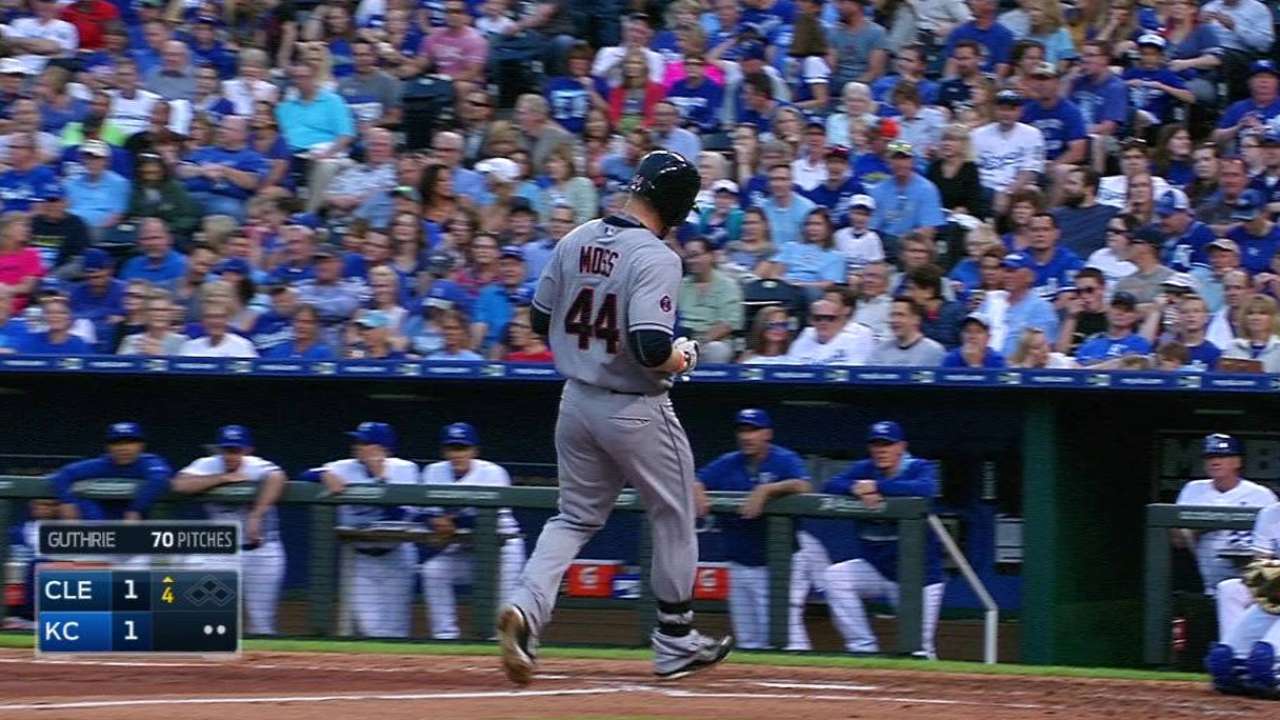 Welcome to DraftKings fantasy baseball, the Official Daily Fantasy Game of Major League Baseball.
The players listed below could provide difference-making stats for DraftKings participants on Friday.
Chase Headley (Yankees): The third baseman could rip a roundtripper when he brings his lifetime .767 OPS against right-handers (.721 vs. lefties) up against Angels fly-ball-prone righty Jered Weaver at homer-happy Yankee Stadium.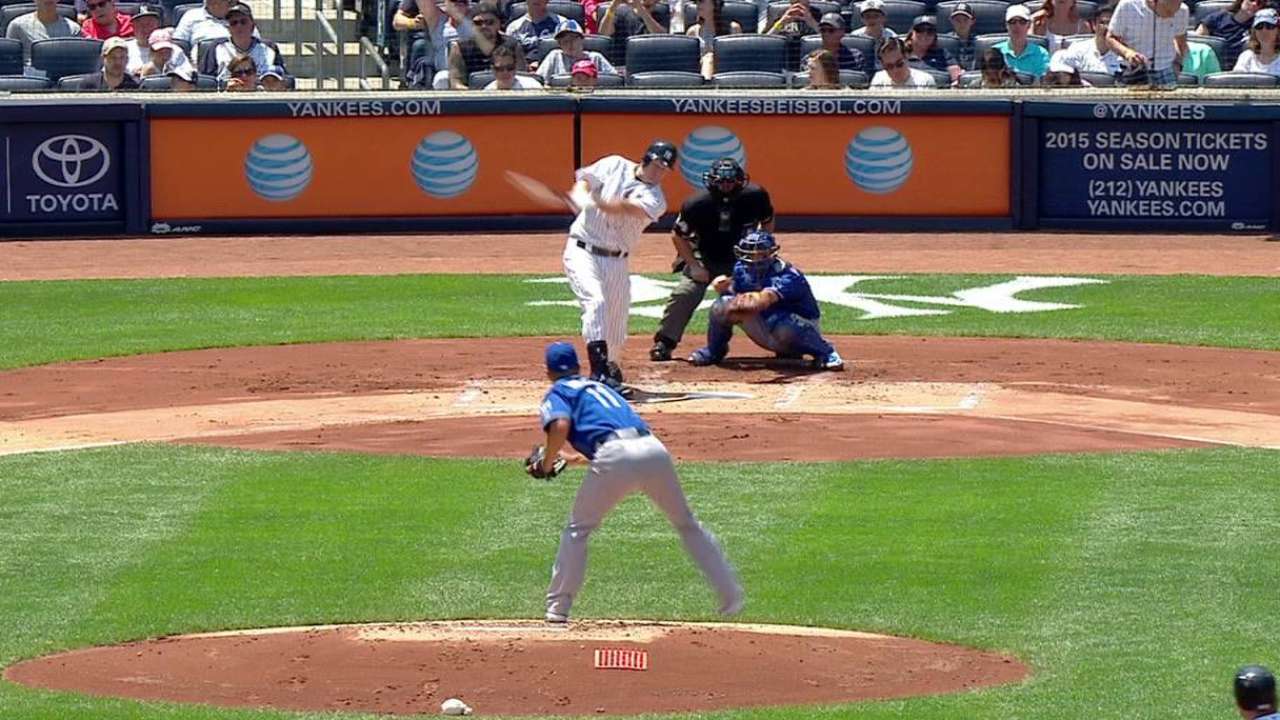 Brett Gardner (Yankees): Gardner -- who belted 17 homers last season -- is another lefty batter who could take Weaver deep at hitter-friendly Yankee Stadium. The speedy outfielder could also swipe a base against catcher Chris Iannetta, who has allowed more steals than all but six catchers this season.
Jose Bautista (Blue Jays): Since the outset of his breakout 2010 season, Bautista has hit .269/.391/.552 against right-handers with an overall .283/.408/.590 slash line at Rogers Centre. The outfielder could drive in multiple runs at his hitter-friendly home park against Astros righty Roberto Hernandez (career 4.61 ERA).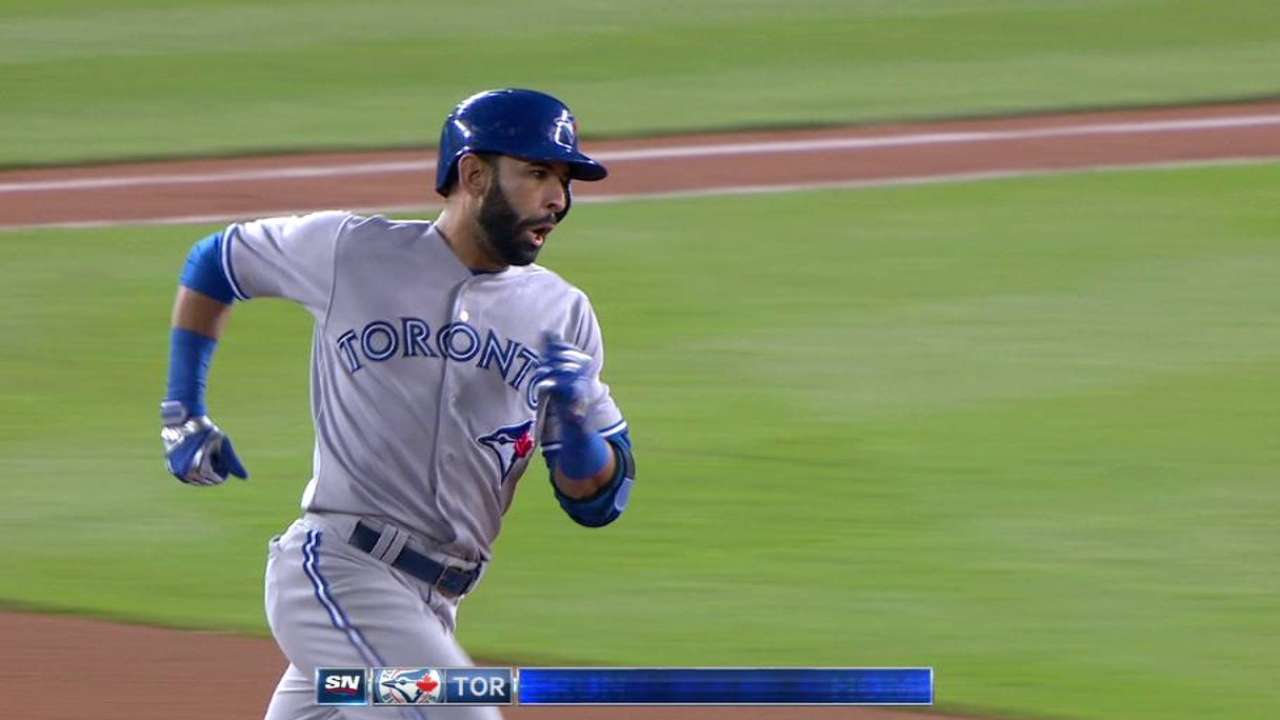 Chris Colabello (Blue Jays): The outfielder has been highly productive since joining the lineup on May 5, hitting .352 with four homers and 16 RBIs across 108 at-bats. He could be an economical DraftKings acquisition, with the potential to reach base often or drive in multiple runs against Hernandez (4.92 ERA, 1.38 WHIP in 2015).
Brandon Moss (Indians): Having smacked 86 of his 100 career homers against right-handers, Moss could show off more power when he faces fly-ball-prone Orioles righty Chris Tillman, who has produced a career 1.3 HR/9 rate.
Jason Kipnis (Indians): With a .332 average, five homers and 38 runs across 246 plate appearances, Kipnis has been among the most productive second basemen in baseball this season. From his perch atop Cleveland's lineup, he could flash his power or score multiple runs when he takes his career .802 OPS against right-handers (.668 vs. lefties) into a matchup with Tillman (5.94 ERA, 1.64 WHIP in 2015).
Chris Davis (Orioles): Davis -- who has smacked 124 homers since the outset of the 2012 season -- could put a ball into the outfield seats when he faces Indians righty Shaun Marcum (career 1.2 HR/9 rate). After missing all of 2014 due to injury, Marcum has allowed 12 runs and six homers across 19 2/3 innings this season.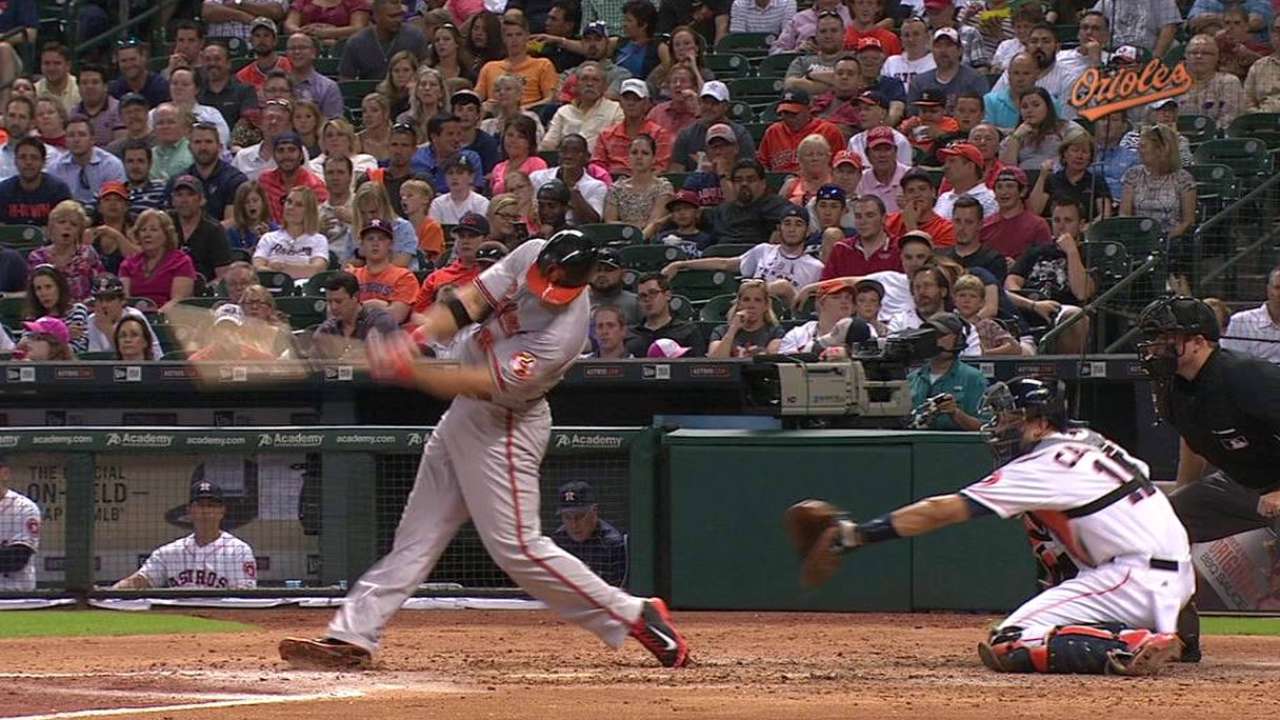 Ian Kinsler (Tigers): The second baseman could reach base often when he takes his career .875 OPS against left-handers (.759 vs. righties) to hitter-friendly U.S. Cellular Field for a matchup with White Sox southpaw Jose Quintana (career 1.27 WHIP).
Rajai Davis (Tigers): Davis has long fared best vs. left-handers, against whom he has posted a lifetime .807 OPS (.646 vs. righties). The outfielder could score multiple runs against Quintana or swipe a base against catcher Tyler Flowers, who sometimes struggles to impede would-be basestealers.
Jose Abreu (White Sox): The first baseman has been among baseball's best batters vs. left-handers, against whom he has compiled a lifetime .331/.417/.608 slash line. Abreu could provide difference-making statistics when he hits at his offense-inducing home park against Tigers lefty Kyle Ryan, who will be making his second career start.
Alexei Ramirez (White Sox): Hitting .226 this season, Ramirez could have a low DraftKings cost when he faces the inexperienced Ryan. The shortstop has traditionally fared best vs. lefties, against whom he has registered a career .765 OPS (.695 vs. righties).
Paul Goldschmidt (D-backs): The first baseman has dominated left-handers in his career, posting a .325/.418/.603 slash line against them. With that in mind, look for him to improve on his impressive lifetime .286/.392/.526 line at hitter-friendly Chase Field when he faces Mets southpaw Jon Niese (career 1.37 WHIP).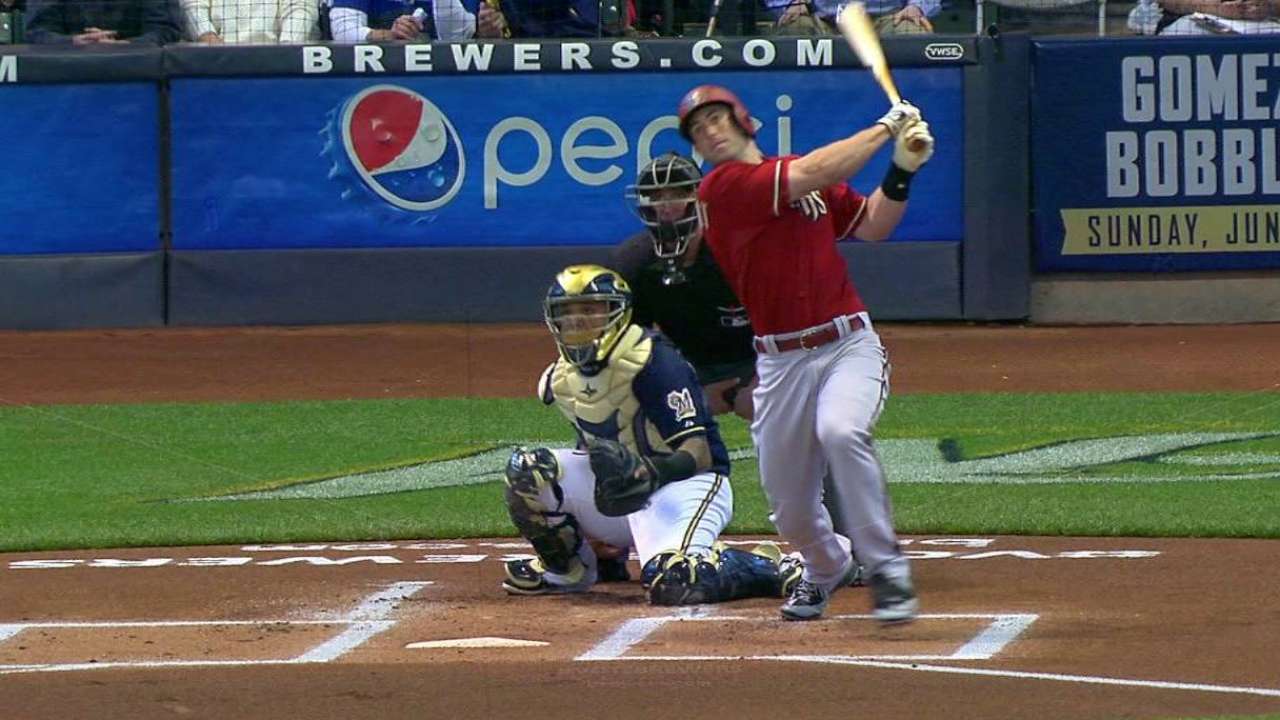 A.J. Pollock (D-backs): Pollock has been one of this season's breakout performers, hitting .318 with seven homers and 13 steals across 216 plate appearances. Having produced a lifetime .862 OPS against southpaws (.752 against righties), the outfielder could thrive at his offense-inducing home park against Niese (1.58 WHIP in 2015).
Tanner Roark (Nationals): Roark will be making just his third start of the season, but wise DraftKings participants won't forget his 2.85 ERA and 1.09 WHIP across 31 starts in 2014. The right-hander could accumulate several strikeouts when he faces a Cubs lineup that leads the Majors with 498 whiffs and should be well-supported by a Nationals lineup that sits fourth in the National League with 233 runs scored.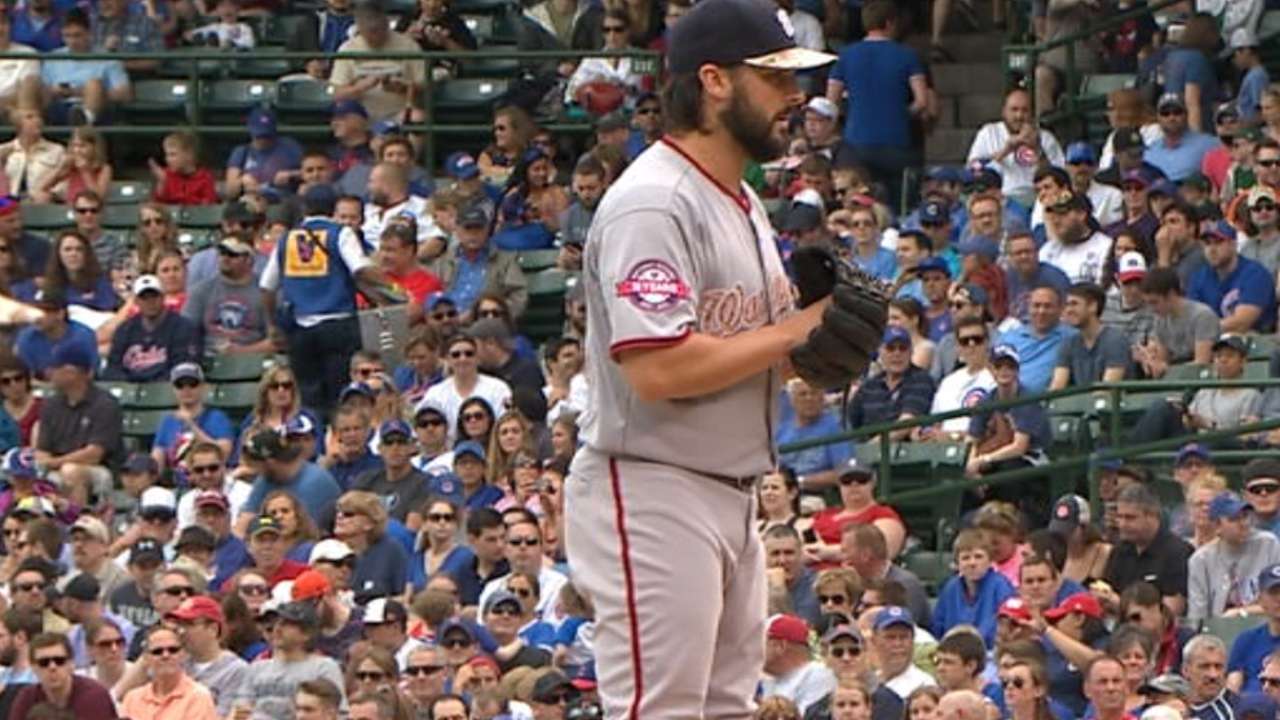 Jake Odorizzi (Rays): The right-hander has compiled a 2.61 ERA and a 1.01 WHIP across 11 starts this season, in part by increasing his ground-ball tendencies. With a chance to excel some more at spacious Safeco Field, he could benefit from working before a Rays defense that leads the Majors with a .723 defensive efficiency ratio.
Charlie Morton (Pirates): Since returning from the disabled list, Morton has allowed three earned runs (four total) across 14 innings. The right-hander -- who has posted a 3.45 ERA since the outset of the 2013 season -- could accumulate several quality frames when he plies his trade at pitcher-friendly Turner Field against a Braves lineup that is tied for 28th in the Majors with 35 homers.
All statistics are accurate through the completion of Wednesday's games.
Fred Zinkie is the lead fantasy baseball writer for MLB.com. Follow him on Twitter at @FredZinkieMLB. This story was not subject to the approval of Major League Baseball or its clubs.