Wright keeps name in mix for starting role
Red Sox going back to five-man rotation, which means knuckleballer may go back to 'pen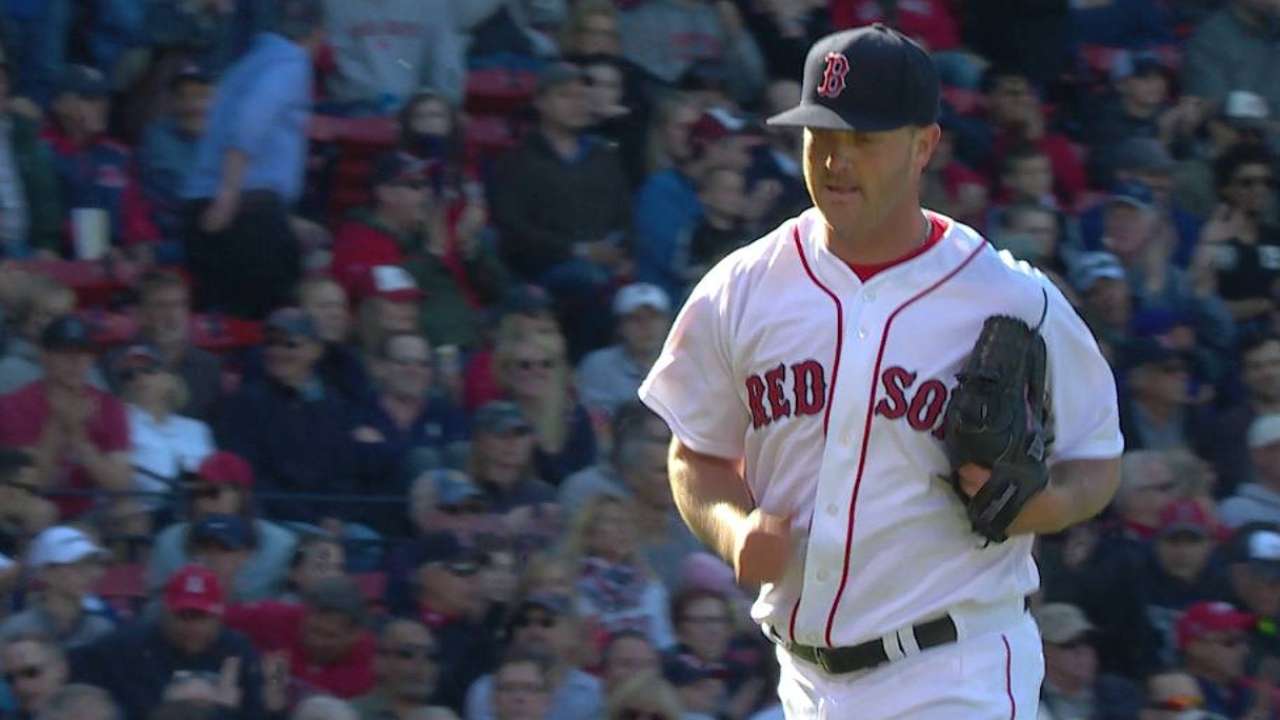 BOSTON -- Red Sox knuckleballer Steven Wright had another solid outing Thursday against the Twins, keeping his name in the mix once the team moves back to a five-man rotation.
Wright allowed four runs (three earned) on six hits in six innings for the no-decision in an 8-4 loss. The only blemish came on a three-run home run to Torii Hunter in the fifth inning.
"Today I felt pretty good out there. I had really good knuckleballs and was able to keep it down and change speeds," Wright said. "One bad pitch changed the outcome of the game for me."
With the addition of Eduardo Rodriguez, the Red Sox are working with a six-man rotation. However, manager John Farrell said the team will move back to a traditional five-man rotation after Monday's off-day.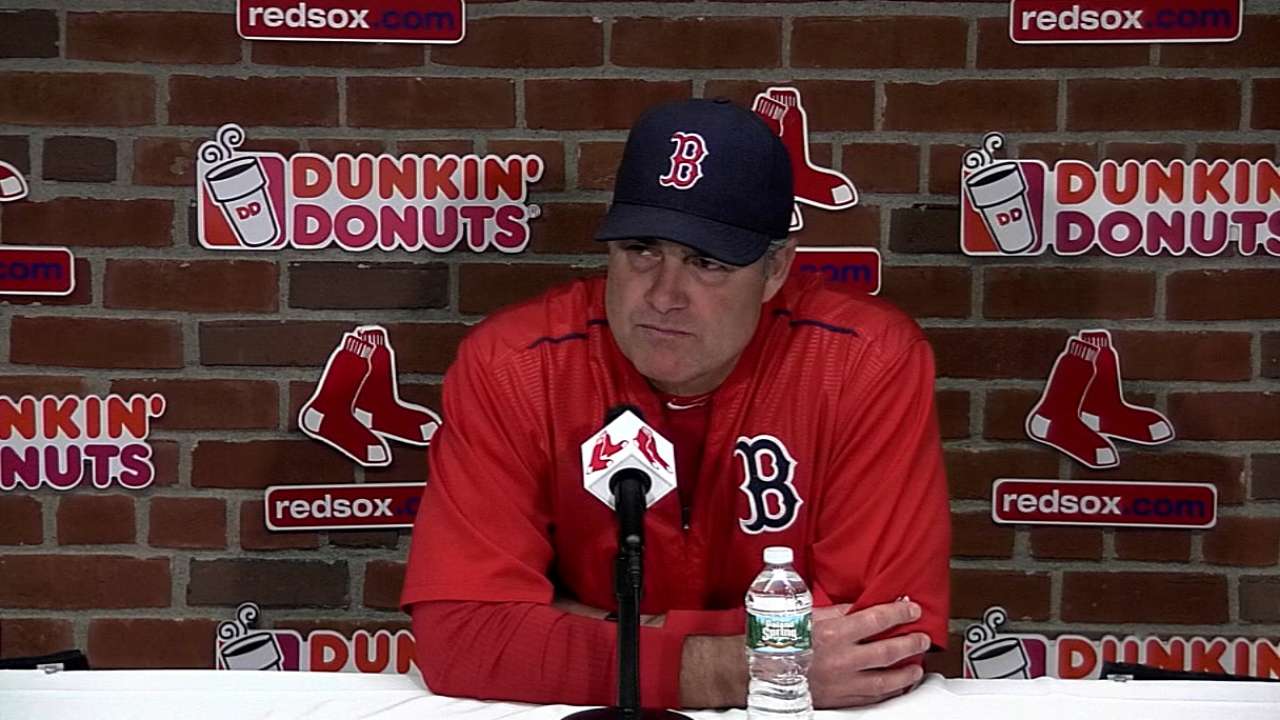 The final spot is expected to come down to Wright and Joe Kelly, who pitches Saturday against the A's.
Wright has been in the rotation since the club placed Justin Masterson on the 15-day disabled list May 14. The knuckleballer has tossed at least five innings in all four starts, going 1-2 with a 3.91 ERA.
"I think if you match up each one of the starts he's made, he's given us into the sixth inning and probably three runs," Farrell said. "That was the case again today. He pushes a couple of knuckleballs up in the fifth inning, Torii Hunter gets underneath one. But still, he's been very dependable."
Wright believes he's pitched well enough to stay on the Major League roster.
"Every time I just try to throw quality knuckleballs in the zone," he said. "I'm just trying to go as deep as I can.
"The key to the game is consistency, and I feel like I've been able to throw quality knuckleballs more times than not. I'm just going to continue to do that."
Quinn Roberts is a reporter for MLB.com. This story was not subject to the approval of Major League Baseball or its clubs.