Farrell laments 'poor display' by Sox
Club commits three errors, runs into pair of outs in loss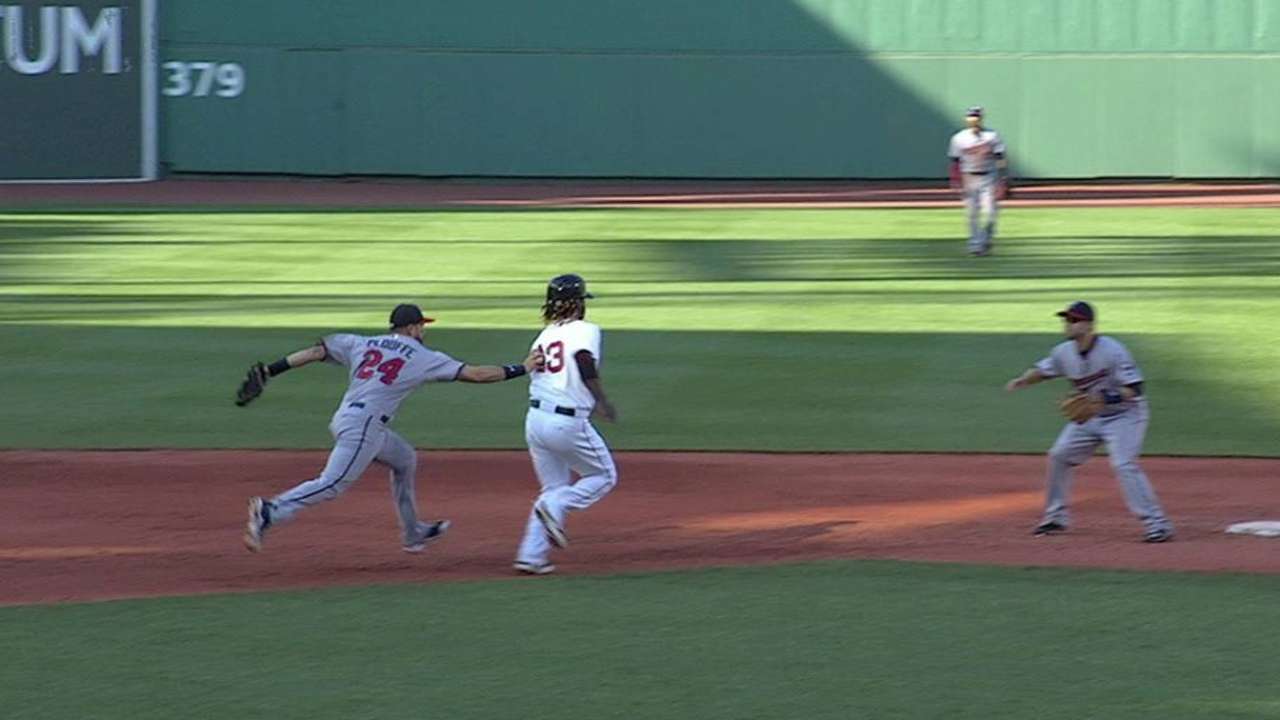 BOSTON -- Heading into Thursday's series finale against the Twins at Fenway Park, the Red Sox looked like they might be ready to turn a corner. Instead, they played one of their ugliest games of the year en route to an 8-4 defeat and a four-game series split.
Perhaps most concerning was the defensive play of third baseman Pablo Sandoval, who made two errors, including one in the ninth inning that allowed the go-ahead run to score.
With runners on first and second and no outs, Twins No. 3 hitter Joe Mauer dropped a bunt in front of home plate. Catcher Blake Swihart appeared to have an easy force play at third, but the ball slipped under Sandoval's glove.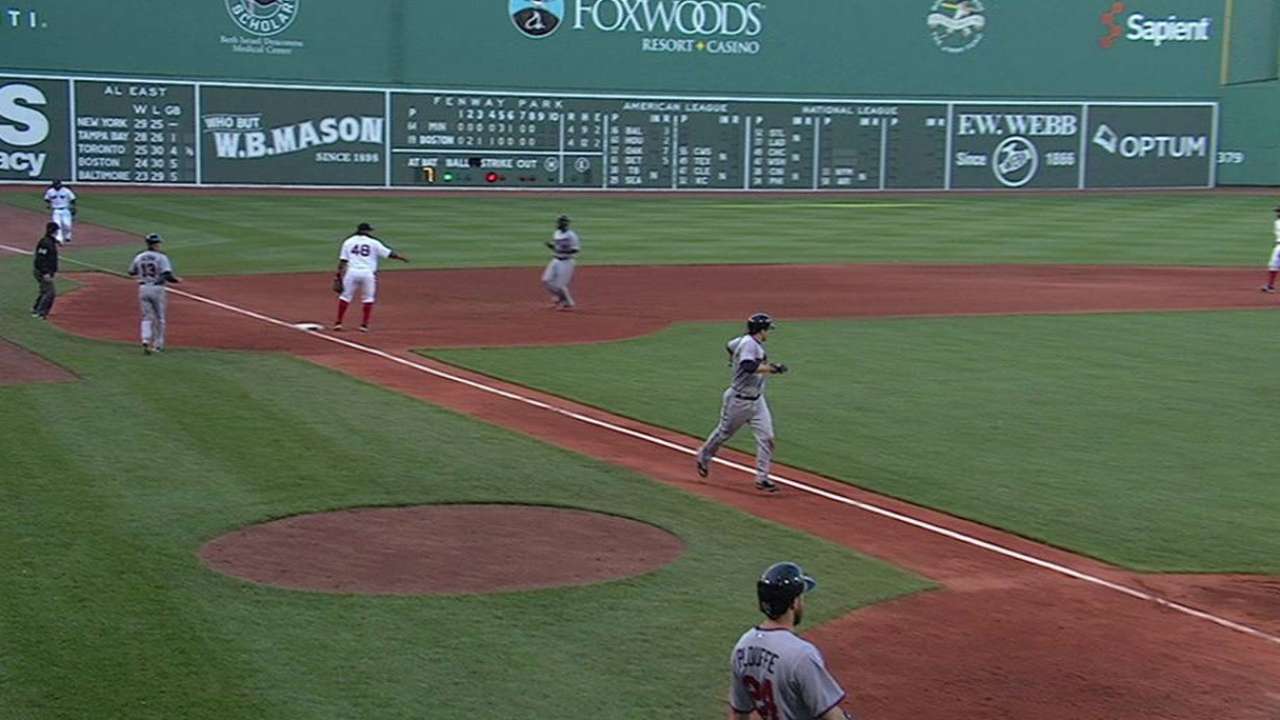 "Mauer's bunt is not a surprise," manager John Farrell said. "We've got a chance to cut down a lead runner at third base on a throw that's not a difficult short hop."
Sandoval confirmed that the ball short-hopped him but felt he should have made the play.
"It was my fault," he said.
"We need to do a better job taking care of the baseball," Swihart added. "I could have made a better throw."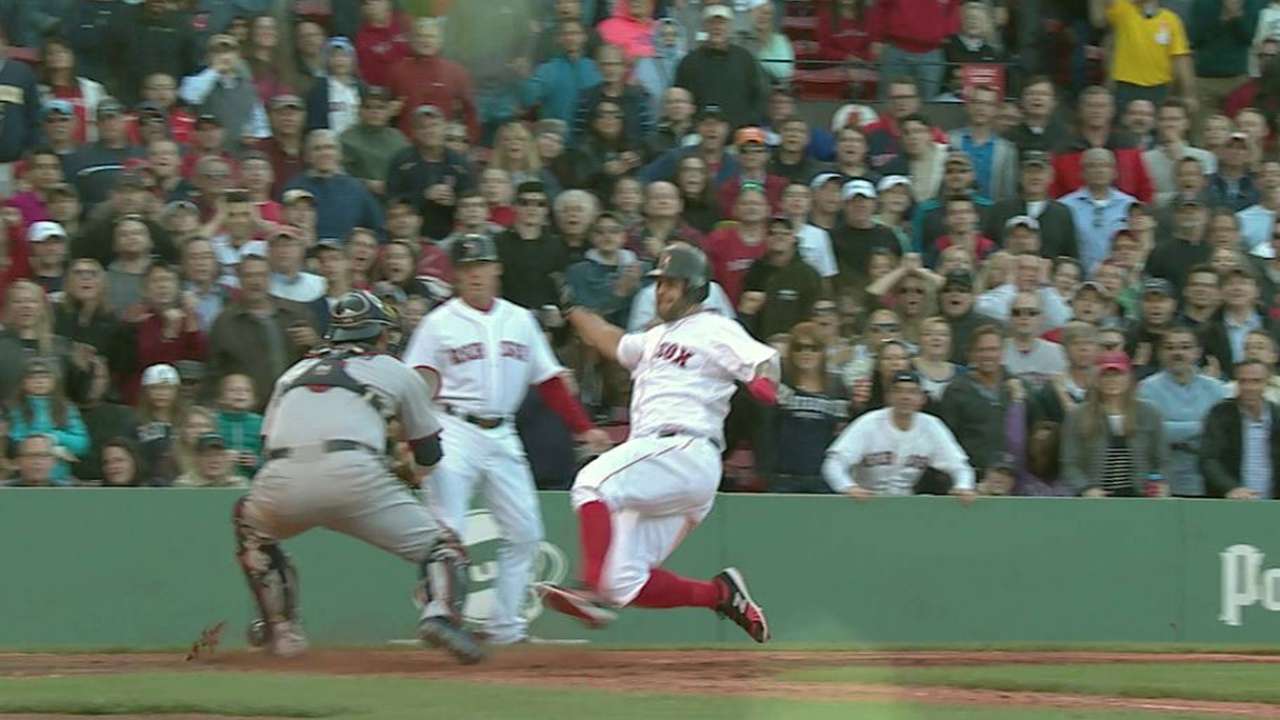 Sandoval was one of several culprits for the Sox. With the game tied in the seventh, Hanley Ramirez lost track of how many outs there were and was tagged out between second and third base on a grounder.
One play later, third-base coach Brian Butterfield waved Mike Napoli home from first base on a single by Xander Bogaerts. Napoli was thrown out by several feet.
"I thought we might be able to steal one there," Butterfield said. "Didn't work. You don't have an eraser and you don't have a DVR where you can redo it. I made my decision and I stuck with it. They executed."
Farrell attributed Thursday's blunders to lapses in concentration, and he said he takes personal responsibility for the team's ongoing rut.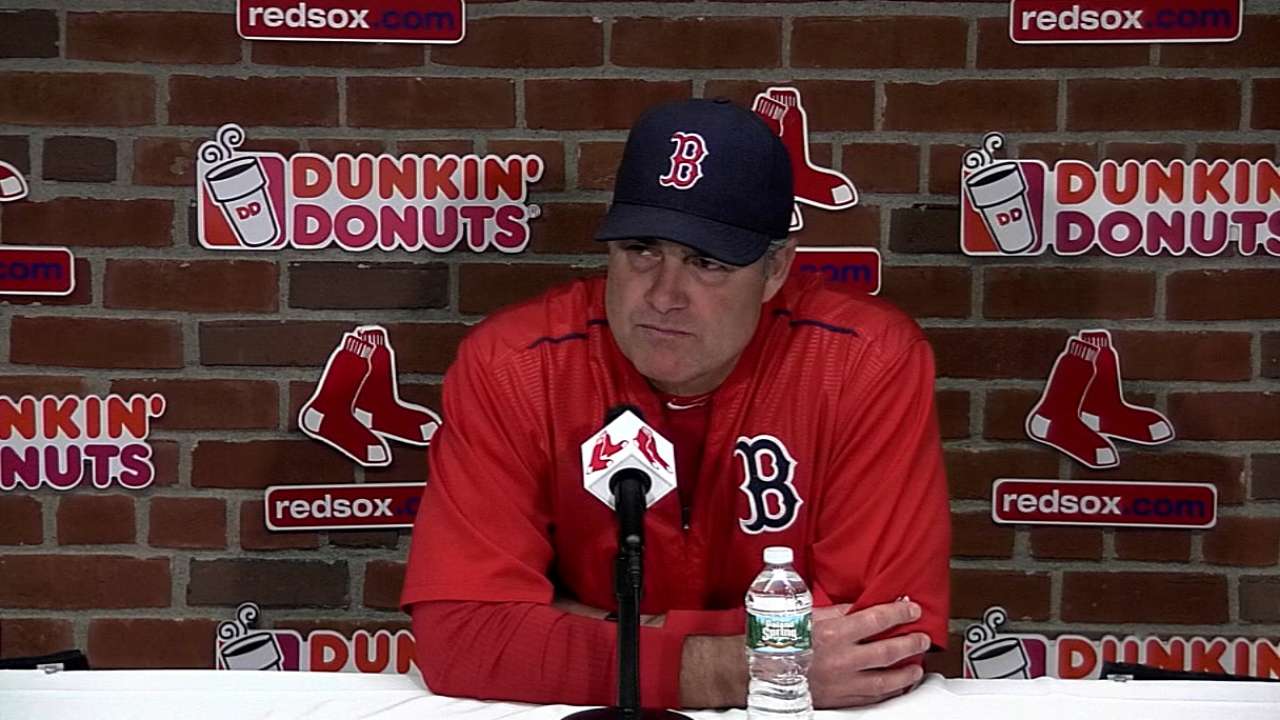 "That was a poor display of baseball today," he said. "Those situations are addressed individually, it's addressed collectively, and we will continue to do so."
For the Red Sox, who fell to 24-31, the search for consistency continues.
"I think right now we're just trying to stay together as a team," Butterfield said. "There's a bunch of people that are doing everything they can preparation-wise to get better offensively and defensively. The most important thing is that you just keep trying to fight through it."
Aaron Leibowitz is a contributor to MLB.com. This story was not subject to the approval of Major League Baseball or its clubs.