Jennings to get second opinion on knee
Rays outfielder went on DL May 3 with bursitis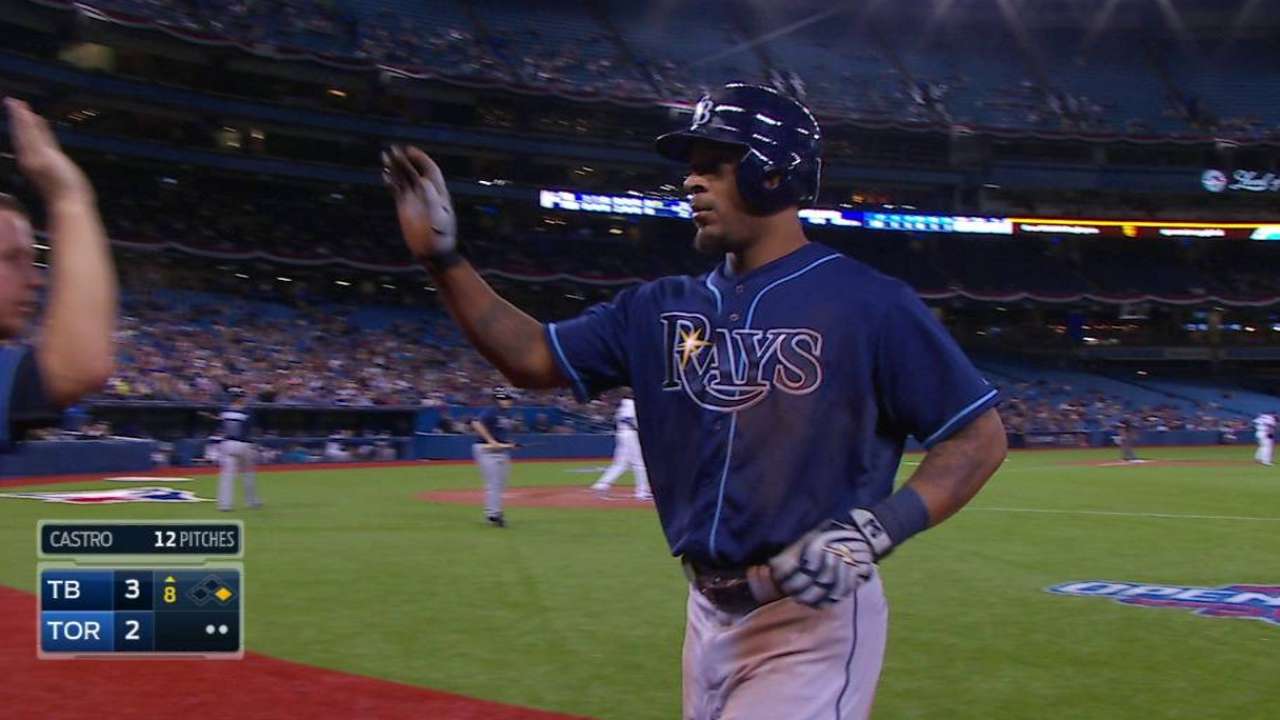 SEATTLE -- Desmond Jennings will travel to the Steadman Clinic in Vail, Colo., early next week to get a second opinion on his left knee.
Jennings went on the disabled list May 3, retroactive to April 26, with what has been classified as left-knee bursitis.
"Desmond is frustrated by some soreness," Rays manager Kevin Cash said.
Jennings has seen team orthopedist Koco Eaton and is expected to see Dr. Steven B. Singleton, who is a knee and sports medicine specialist.
"He's going to get a second opinion and just see what exactly's going on," Cash said. "Try to figure that out. We'll wait to know more on that."
Cash allowed that the news was "not good" and acknowledged that the extent of the injury could be worse than bursitis.
"I don't think we can pinpoint what's causing the issue," Cash said. "... I think everything up to this point we've done, everybody's looked at it and just can't pinpoint what's going on. Hopefully this will provide a little clarity."
Jennings has played in 18 games this season and is hitting .222 with two RBIs.
The news on left-hander Matt Moore (Tommy John surgery) was more positive. Moore pitched for Class A Advanced Charlotte on Wednesday and, according to Cash, "all went well."
"He will throw a bullpen on Friday, then we'll see where he's going to make his next start," Cash said. "Velo was good. Everything was good. He actually felt like he was a tick better [than some of his other outings]. So improving."
Charlotte sounds like the likely destination for his next start.
"I would guess he's going to probably stay close," Cash said. "Just going on how we do things and have, it would probably be beneficial for him to be close."
Bill Chastain is a reporter for MLB.com. This story was not subject to the approval of Major League Baseball or its clubs.