Violation of collision rule costs Phils vs. Reds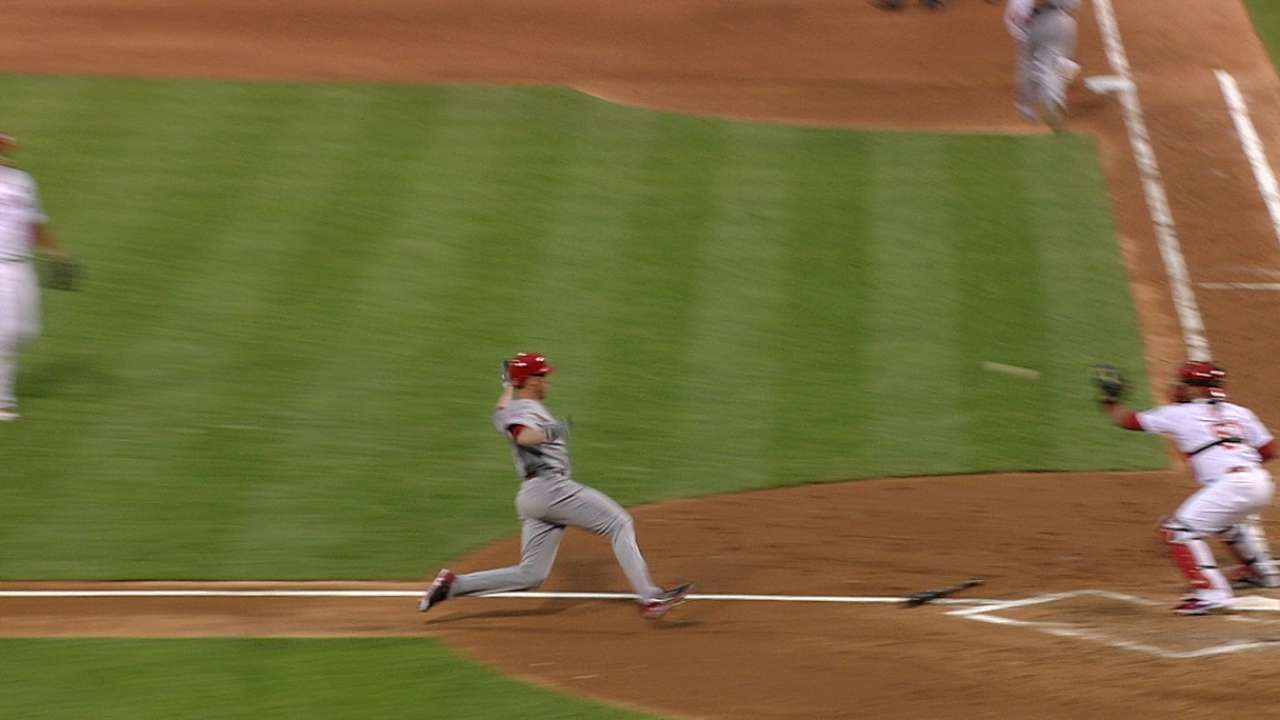 PHILADELPHIA -- Phillies catcher Carlos Ruiz knows the home-plate collision rule. Every catcher in baseball does.
But the rule cost Ruiz and the Phillies dearly Thursday night in a 6-4 loss to the Reds at Citizens Bank Park.
"It was a big momentum play," Phillies manager Ryne Sandberg said.
The Reds had the bases loaded and one out in the fifth inning of a tie game when Todd Frazier hit a ground ball to Phillies shortstop Freddy Galvis. Galvis threw home for the forceout, but instead of stepping on the plate, Ruiz blocked the plate and tagged out Anthony DeSclafani for the second out.
Reds manager Bryan Price asked the umpires to look at instant replay to see if Ruiz violated the home-plate collision rule, which states the catcher must leave a path to the plate for the baserunner. Four minutes, 35 seconds later, the replay official in New York overturned the call. DeSclafani was safe and the Reds had a 3-2 lead.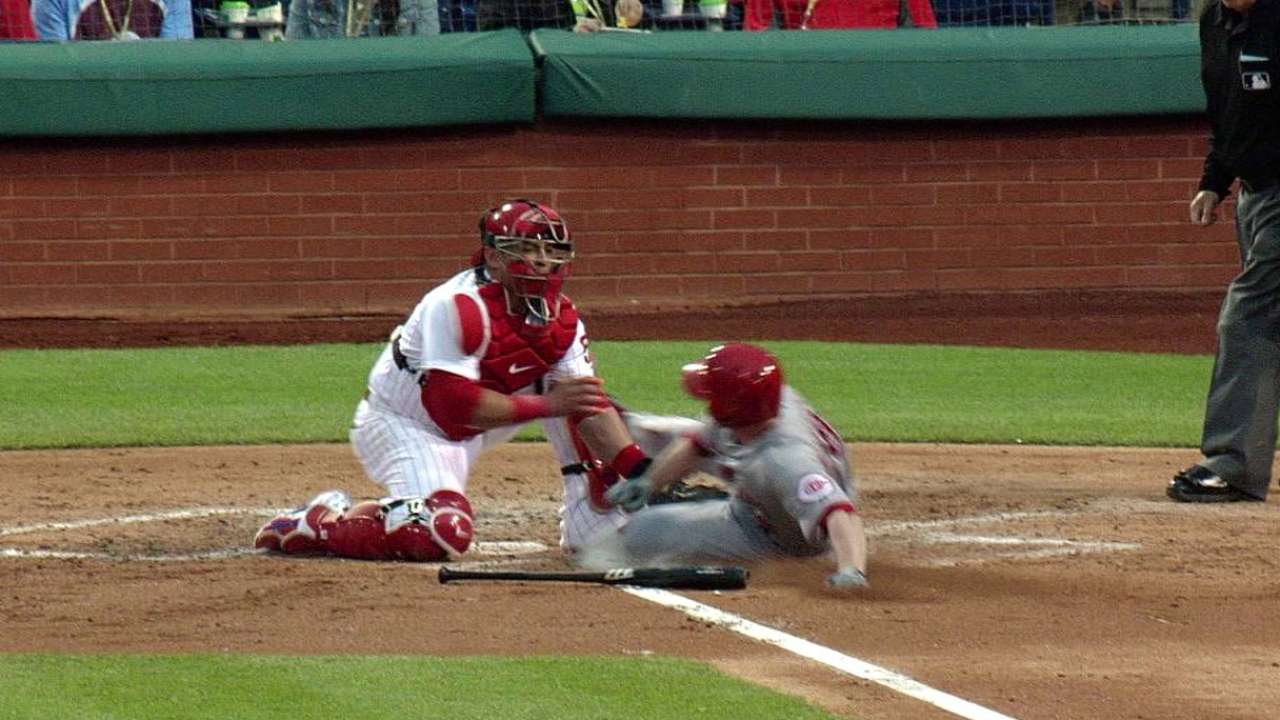 "Freddy was very heads-up, making an outstanding read on a slow ball," Sandberg said. "It just looked like it caught Chooch a little bit off guard and he was blocking the plate. It was the right call by the umpires, but it was a big momentum swing there."
Asked if Ruiz might have simply forgotten the Reds had the bases loaded, Sandberg said, "I think he was just a little bit caught off guard and surprised that it came to him. He straddled home plate with no lane to the runner."
Ruiz left the clubhouse before it opened to reporters.
"The thing I thought was unusual was that it took so long," Price said. "I thought it was very clear-cut. I don't know necessarily if Ruiz was expecting that throw to the plate because it looked like the only play may be at first. But it was very clear that he immediately put himself between the plate and the baseline."
"I felt like the tempo of the game changed in the fifth," Phillies starter Aaron Harang said. "It changed the pace and feel of everything. The guy's out by 10 feet and they claim the catcher is blocking the plate.
"Well, if they look, the bat is blocking the plate and the catcher is behind the bat and it doesn't matter where he slid."
Todd Zolecki is a reporter for MLB.com. Read his Phillies blog The Zo Zone, follow him on Twitter and listen to his podcast. This story was not subject to the approval of Major League Baseball or its clubs.