Castillo, Salty give D-backs options at catcher
D-backs manager Chip Hale said how the pair would share catching duties has yet to be determined.
"We'll see how each guy works with our pitchers, we'll see what the matchups are," Hale said. "Is it three out of five, is it every other day? I don't know right now. I think they'll just sort of play their way into it."
Saltalamacchia was behind the plate in Thursday's game against the Mets, and Hale said Castillo was scheduled to make his debut with the club on Friday.
Castillo is batting .162 with two homers and seven RBIs in 30 games between time with the Cubs and Mariners. He was traded to the Mariners in May but played just six games for them.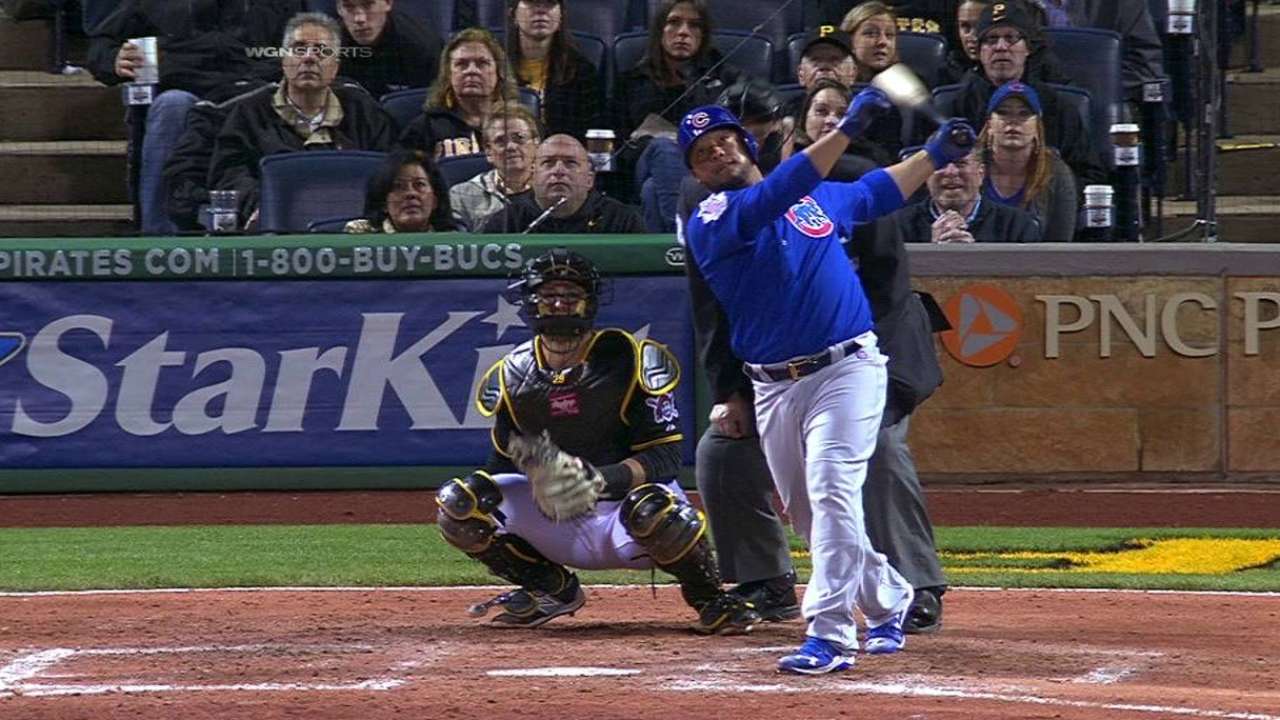 Saltalamacchia is 4-for-15 in four games for the D-backs after batting .069 earlier this season in nine games with the Marlins.
Hale said the biggest adjustment with the club's new catchers is their unfamiliarity with the pitching staff, as Gosewisch had gotten to learn their tendencies and styles while working with them throughout Spring Training and the early part of the season.
"It's a lot of information that I have to get used to really quick and learn the pitching staff," Castillo said. "It's going to take time. I'm going to do my best and put in all my effort."
Hale said the team has had interest in acquiring Castillo for a while, dating back to his time with the Cubs. Last season, the 28-year-old played in 110 games for Chicago with 13 homers and 46 RBIs.
This season, Castillo hasn't had as much of an opportunity to play. He was a backup to former D-backs catcher Miguel Montero while with the Cubs.
After taking batting practice on the first day with his new club, Castillo said he looks forward to his opportunity in Arizona.
"This is a good team to be, a good place to be," Castillo said. "I like to work hard, I like to win games, and this is a good group of guys that like to work hard too."
Jake Rill is a reporter for MLB.com. This story was not subject to the approval of Major League Baseball or its clubs.