Collins shifts infield in effort to boost defense
Mets manager moves Murphy to third, Tejada to second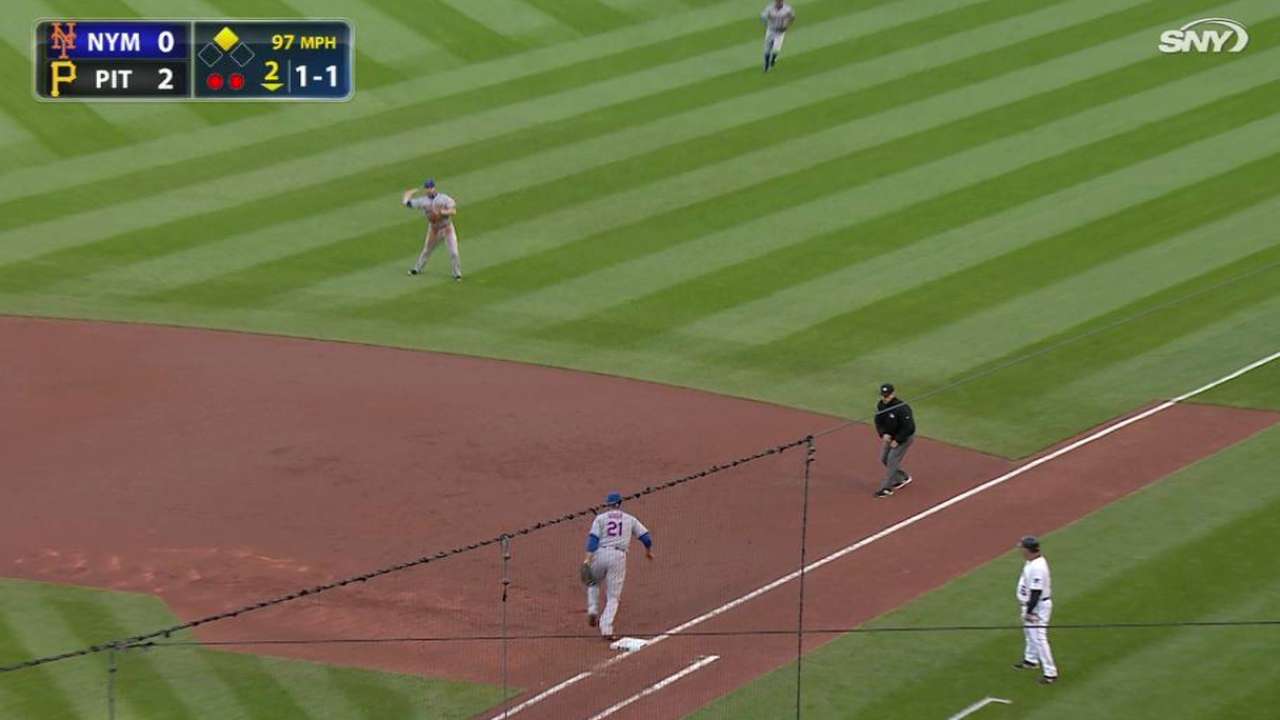 PHOENIX -- Seeking to improve their infield defense in David Wright's absence, the Mets on Thursday did precisely what they vowed not to as recently as Tuesday: shift Daniel Murphy to third base and Ruben Tejada to second. The team did hold firm, however, on Wilmer Flores at shortstop.
"I'm going to stay away from the shortstop position right now because it's a firestorm," manager Terry Collins said. "But I know Ruben Tejada should play in the middle of the infield."
Though Collins insisted the move was not reactionary, it came one day after Tejada committed two errors at third base, a position he had never played in the big leagues until this season. Murphy, meanwhile, is a far better defender at third than second, where his career Defensive Runs Saved -- a sabermetric attempt to quantify a defender's overall value -- stands at -40.
"This was not just something because of what happened [Wednesday] with Ruben," Collins said. "This is something we've been talking about doing for a week.
"Dan Murphy is one of the best players in baseball. He's a stinkin' All-Star. You just don't take All-Stars and switch their positions for one or two days. With the conversation we had with David the last couple of days, I said, 'This is something that's going to be a little while. So it's time to consider moving Dan back over there to where I think we'll be better, and put the other kid back in the middle of the field where he belongs.'"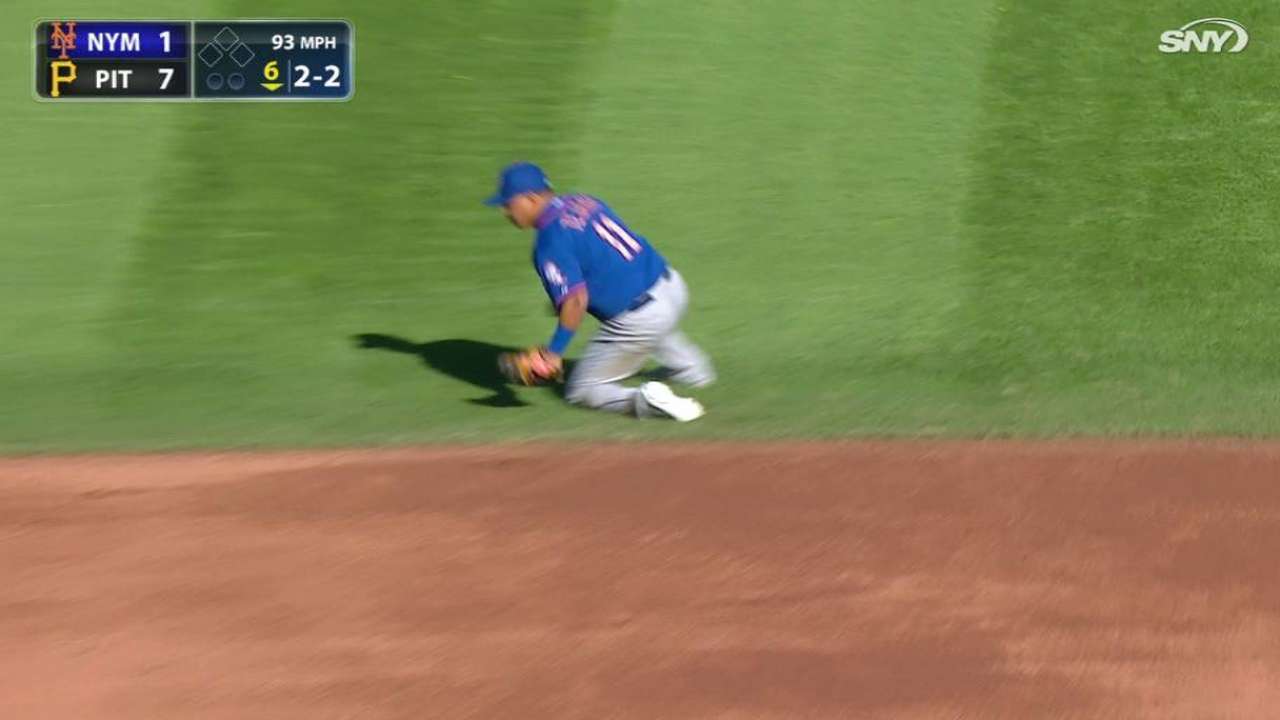 Tougher to justify may be the Mets' decision to keep Flores at shortstop and play Tejada at second, instead of the other way around. But it makes more sense in context. The Mets do not want to rattle Flores' psyche for what they still consider a temporary move, even if they don't know exactly when Wright will be able to return.
They also know that natural second baseman Dilson Herrera should return from the disabled list by the middle of this month, possibly supplanting Tejada -- whose history suggests that his current 13-for-26 stretch at the plate is a temporary hot streak -- at second. Failing that, top middle-infield prospect Matt Reynolds also profiles better as a second baseman than a shortstop.
Poor play could force the Mets' hand eventually, but Flores has committed just one error in his last 164 innings at shortstop, since racking up nine in his first 253 1/3. So for now, he will continue to play the position every night.
"He's done fine," Collins said. "That's why I just want to leave him alone. The minute you move him, controversy starts. Then when you move him back, more controversy. We're trying to play baseball here and stay away from the back page."
Anthony DiComo is a reporter for MLB.com. Follow him on Twitter @AnthonyDiComo and Facebook, and listen to his podcast. This story was not subject to the approval of Major League Baseball or its clubs.