Beckham finds himself in much better place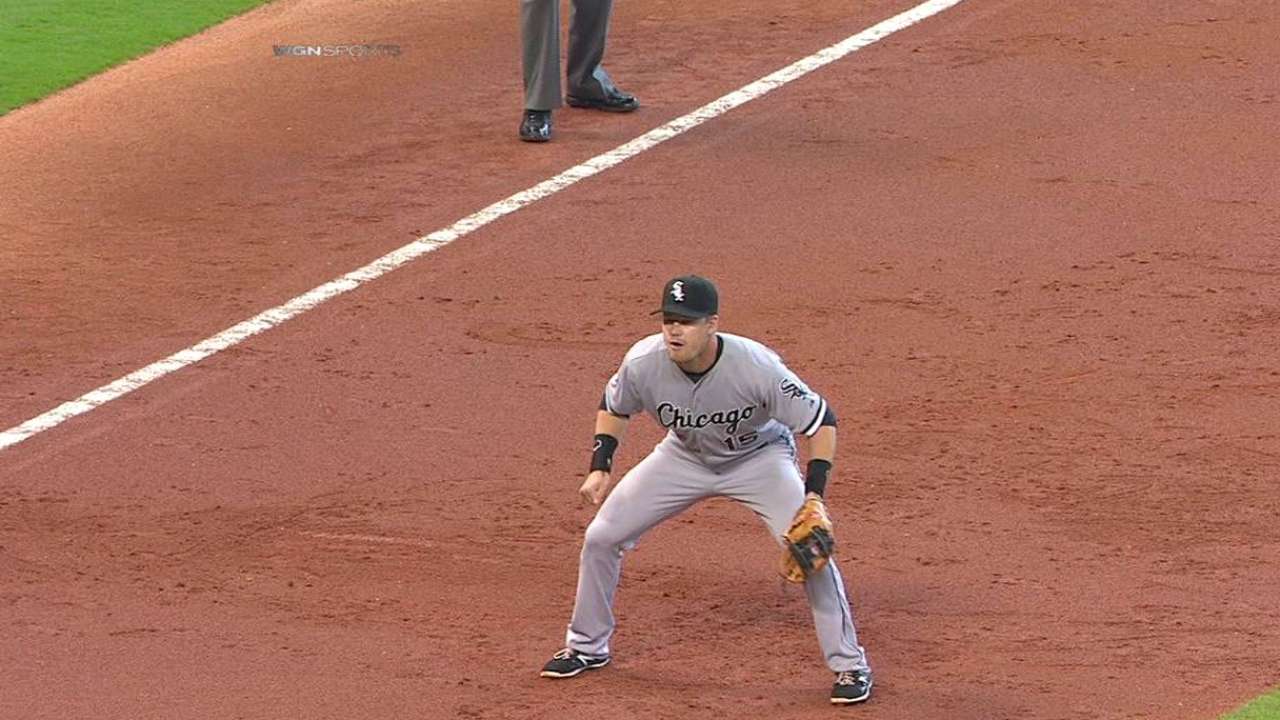 ARLINGTON -- The White Sox selection of Gordon Beckham at No. 8 overall in the 2008 Draft brought with it the usual amount of hoopla tied to a team's top pick. That frenzy in White Sox Nation only increased when Beckham excelled during his debut campaign in 2009.
But in his present second run with the White Sox -- he signed as a free agent after being cut by the Angels, to whom he'd been traded last season -- the talented super-utility infielder looks to be in a better place as a player than he was during even his rookie turn.
"Some guys, you go away from where you originally were, and there's a different perspective," said manager Robin Ventura. "You might hear the same things but from different voices and a different set of eyes, and all of a sudden, you become a different person.
"You're aware of more stuff, and he came back a more relaxed player this year in Spring Training. He's not trying to live up to anything. He's just playing. And he's a winning-type player. It sometimes just takes a while to get there.
"He's not trying to live up to being a high Draft pick or anything else. He's just trying to be a good player for this team, and that's all you really want out of him."
Thursday's series finale with the Rangers marked Beckham's ninth start at third base in the past 11 games and his 10th start overall, with one appearance at shortstop. He has a .342 average in the previous 10 games, meaning the move is more a plus for him and not a comment on anything Conor Gillaspie is or isn't doing. The left-handed-hitting Gillaspie, who has been battling plantar fasciitis since before the start of Spring Training, is hitting .254 with two homers and 12 RBIs.
"It's him playing well," said Ventura of Beckham. "He's been in the middle of a lot of stuff we've had. At times you have to [play the hot hand].
"We also have two lefties [starting in the upcoming Detroit series]. But he's playing well enough to be in there, righty or lefty. Defensively, you can put him anywhere on the field and he's going to be the best defender out there. The way he's swinging, he just grinds out at-bats right now."
Scott Merkin is a reporter for MLB.com. Read his blog, Merk's Works, follow him on Twitter @scottmerkin and listen to his podcast. This story was not subject to the approval of Major League Baseball or its clubs.