MRI shows no damage to Kendrick's knee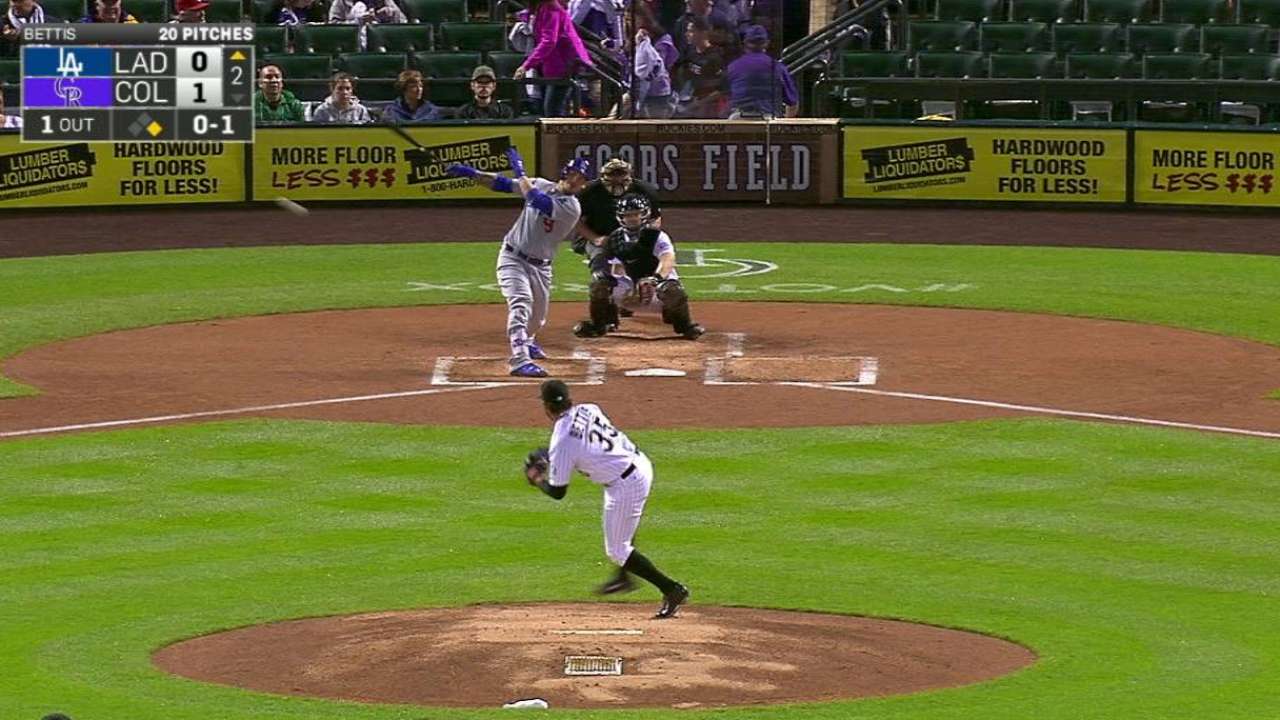 LOS ANGELES -- An MRI ruled out structural damage to the right knee of Dodgers second baseman Howie Kendrick, who said he will better determine the extent of the injury if it loosens up by Friday.
"If I don't feel good tomorrow, I don't know what will happen," said Kendrick, who injured the knee sliding into third base Wednesday night at Coors Field and was held out of Thursday night's 7-1 loss to the Cardinals.
Kendrick said nothing was torn, but the knee was stiff and sore by the end of the game Wednesday night and had not improved on Thursday.
"He kind of got caught in the wet [ground], and as the game went on, he kind of stiffened up," manager Don Mattingly said. "From there, we wanted to give him 24 hours to see if he's able to bounce back."
In his absence, utility man Kiké Hernandez played second base and the Dodgers shuffled their batting order. First baseman Adrian Gonzalez slid up from his usual spot at cleanup to the void left by Kendrick at the No. 3 spot. Third baseman Justin Turner moved to fourth in the lineup.
Kendrick is hitting .285 this season, with five home runs and 23 RBIs. Kendrick has appeared in 52 of the team's 53 games this season, making 50 starts at second base.
Ken Gurnick is a reporter for MLB.com. Steve Bourbon is an associate reporter for MLB.com. This story was not subject to the approval of Major League Baseball or its clubs.