Cardinals' offense gets revenge against Frias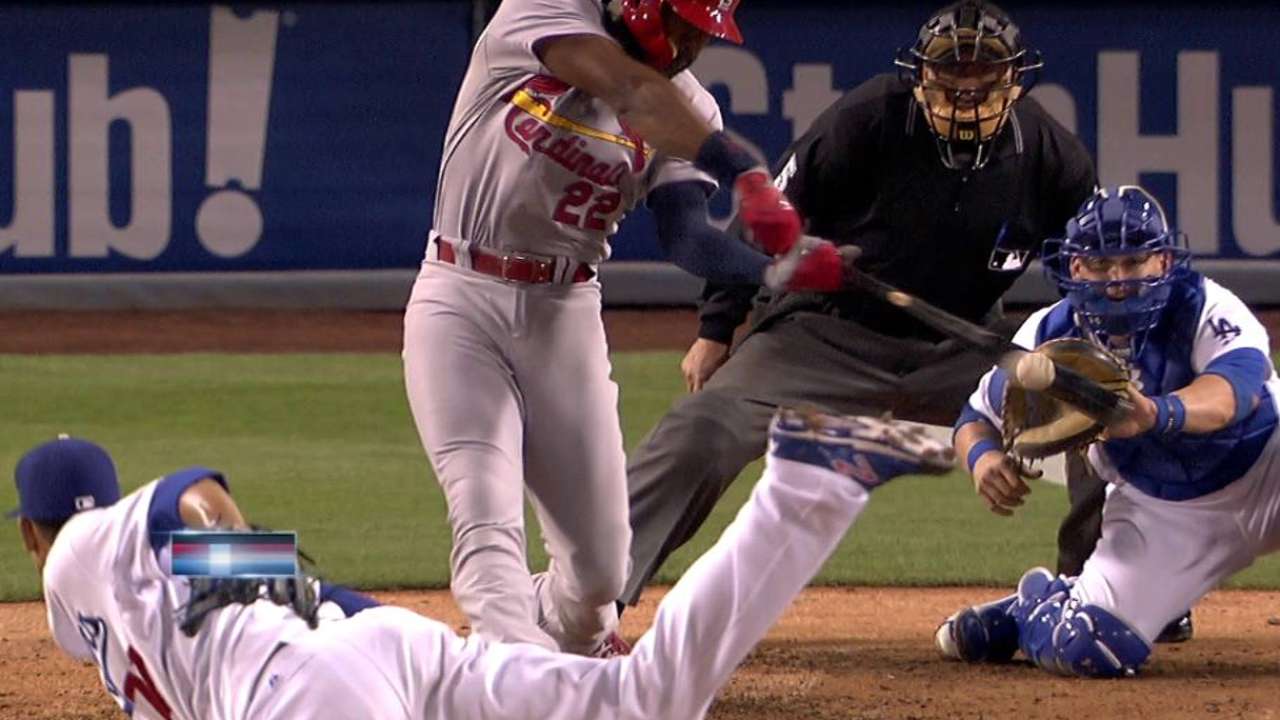 LOS ANGELES -- Five days made a world of difference for the Cardinals against Carlos Frias on Thursday.
Against the same right-hander who limited them to just one unearned run last Saturday in St. Louis, the Cardinals totaled 10 hits and five runs (three earned) en route to a 7-1 victory at Dodger Stadium.
The last time the Cardinals faced Frias, only Mark Reynolds (0-for-3) and Jason Heyward (0-for-1) had any experience against the rookie. But given a second look, the St. Louis bats went 10-for-28 with three walks.
"I just think it helps seeing a guy in back-to-back starts," Heyward said. "He's got really good stuff, I feel like. We just took what he gave us, didn't try to do too much."
In particular, the Cardinals found success against Frias with two outs, scoring four of their first five runs in that situation.
"I think they had some better pitches to hit this time," manager Mike Matheny said. "I saw guys working counts deep and be able to drive the ball. A couple of good [spots] with situational hitting -- get a runner over, get him in. Then we had some big two-strike, two-out hits as well.
"Those timely hits, like Jason getting the two RBIs in and Mark Reynolds putting one out there with two strikes and two outs, those are the ones that really hurt. Those are difference makers."
The Cardinals entered the game hitting .239 (135-for-564) with two outs. They were 5-for-13 (.385) on Thursday with Jhonny Peralta, Reynolds and Heyward each recording two-out RBIs.
"Just trying to stay aggressive in the strike zone," Heyward said of his two-out approach. "Don't try and be perfect. Just keep it simple. ... Just take what the game gives me there. I feel like I've been putting up that at-bat where I've been seeing pitchers getting to 3-2, and it's nice to come through there."
Chad Thornburg is a reporter for MLB.com. This story was not subject to the approval of Major League Baseball or its clubs.