Bourn focused on swinging a productive bat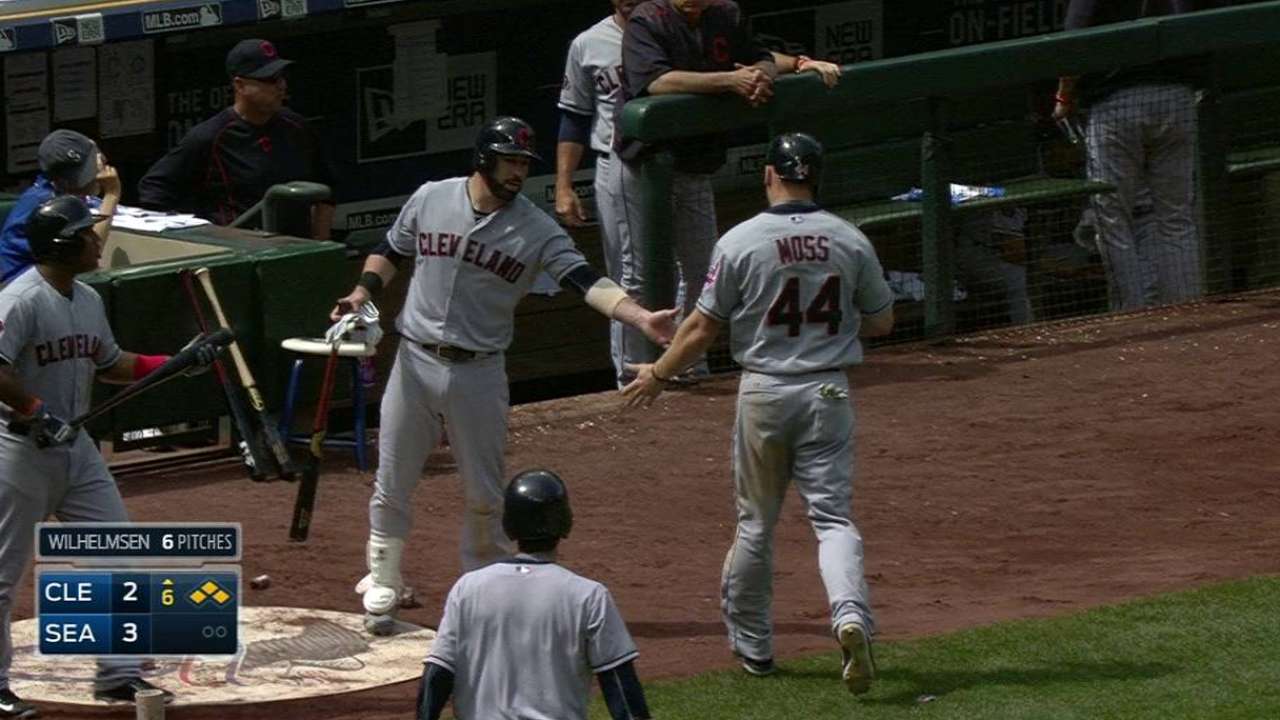 KANSAS CITY -- Indians center fielder Michael Bourn has been taking a "Little League" approach since moving out of the leadoff spot in April.
"In Little League, you're not worried about where your hands are at, you're just thinking about seeing the ball and thinking about hitting it," Bourn said. "Sometimes I try to revert back to that."
Apparently, it's working.
Bourn finished April batting just .200 with a .264 on-base percentage, spending only the last five games of the month out of the leadoff spot. But after sliding into one of the bottom three spots in the order, Bourn's on-base jumped to .301 by the end of May, reaching base 38.1 percent of the time during the month -- an 11.7 percent improvement.
"I don't doubt he would have probably done that leading off, too," manager Terry Francona said. "But when you're hitting leadoff and you're not getting on base, it's a lot more glaring than it is when it's the bottom of the order.
"So we dropped him down just to take some of the glare off him. He's actually been swinging the bat a lot better."
While The Royals dealt the Indians a 4-2 loss on Wednesday night, Bourn was far from the issue, going 3-for-3 with a double in the eight-hole.
It was only the second time this season he recorded three hits -- he went 3-for-5 with two RBIs on May 27 in a 12-3 win over the Rangers.
"I just take it day to day," Bourn said. "When I come up to hit, I'm not thinking about where I'm batting. I'm just trying to do what I know how to do."
Brantley back as DH
Left fielder Michael Brantley, who was not in the starting lineup on Wednesday, was back in as the designated hitter for Thursday's series finale.
"I'm just trying to monitor guys being on their feet," Francona said. "He has such a productive bat, I just don't want to beat him up. He doesn't like to do it very often, but I think sometimes it helps."
Jordan Wilson is an associate reporter for MLB.com. This story was not subject to the approval of Major League Baseball or its clubs.