Greene struggling to stabilize mercurial year
Third straight substandard outing extends Tigers righty's most recent swing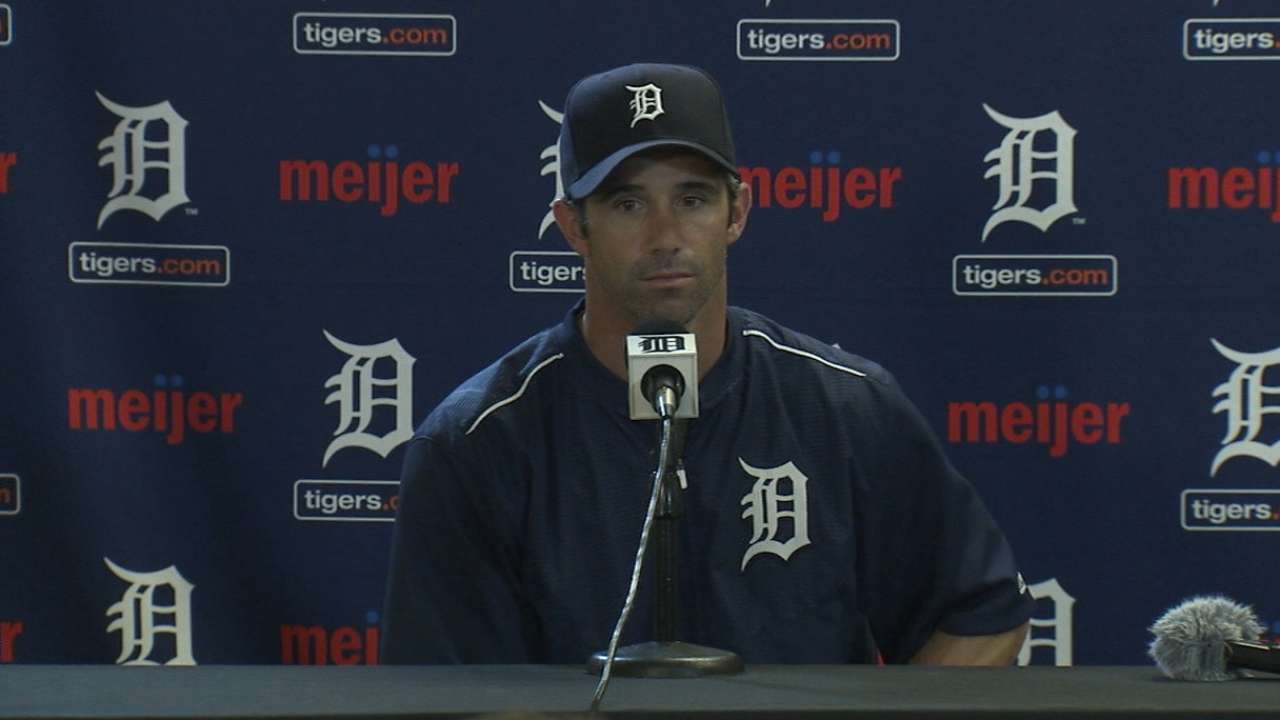 DETROIT -- Shane Greene kept the ball in the park on Thursday. He still had a tough time keeping the Tigers in the game.
To some degree, Greene rebounded from last Saturday's historic five-homer, five-out loss. He still left pitches up, and he still had trouble with a big inning. He lasted slightly deeper into Detroit's series finale against Oakland but still had a five-run deficit when he left.
The add-on runs came back to haunt him in the 7-5 loss, Detroit's seventh in a row, but it was more the pitching that stuck with him.
"I've just got to set a better tempo for the team," Greene said. "We're in a slump right now as a team, and as the starting pitcher, if I go out there and set a good tempo, it's a lot easier for these guys to get hot with the bats. It's tough when I put them in that hole."
Less than two months have passed since Greene won his first three starts while allowing just one earned run; it just seems longer. That stretch included eight innings in a 2-0 win at Pittsburgh and eight innings of one-run ball a few weeks later in a no-decision at Kansas City.
When on his game, Greene has looked like a frontline starter. When off, he has given up too many runs in too few innings. Thursday was his third straight start in the latter category, capping a stretch that includes 17 runs allowed (15 earned) on 22 hits over 11 2/3 innings.
"It is a performance game, so we need him to get back where he was a couple of games ago, getting the ball down and getting ground balls," manager Brad Ausmus said. "When he's right, he's keeping the ball below the waist, but right now, he's having trouble doing that."
Ausmus said Greene and the Tigers think they have an adjustment in mind to fix it.
"We've been watching a lot of video and working on a couple things," Greene said. "Hopefully I can put it all together."
Greene gave up just two extra-base hits on Thursday, but he was charged with more hits (eight) than he recorded groundouts (five). Three of the hits against him were ground-ball singles.
Arguably Greene's best breaking ball was in the last place he wanted it -- a second-inning throwing error that turned his outing against him. With runners on the corners and no outs, he got the comebacker he needed for an easy double play and a better situation.
As soon as he got the ball, though, Greene seemed to rush. His look of frustration as the ball skipped wide of second base sent Ausmus to the mound to calm him down.
"The run was going to score even if we turned the double play," Ausmus said, "so if he gets a strikeout and a double play, we're still out of the inning. That was the point of the visit."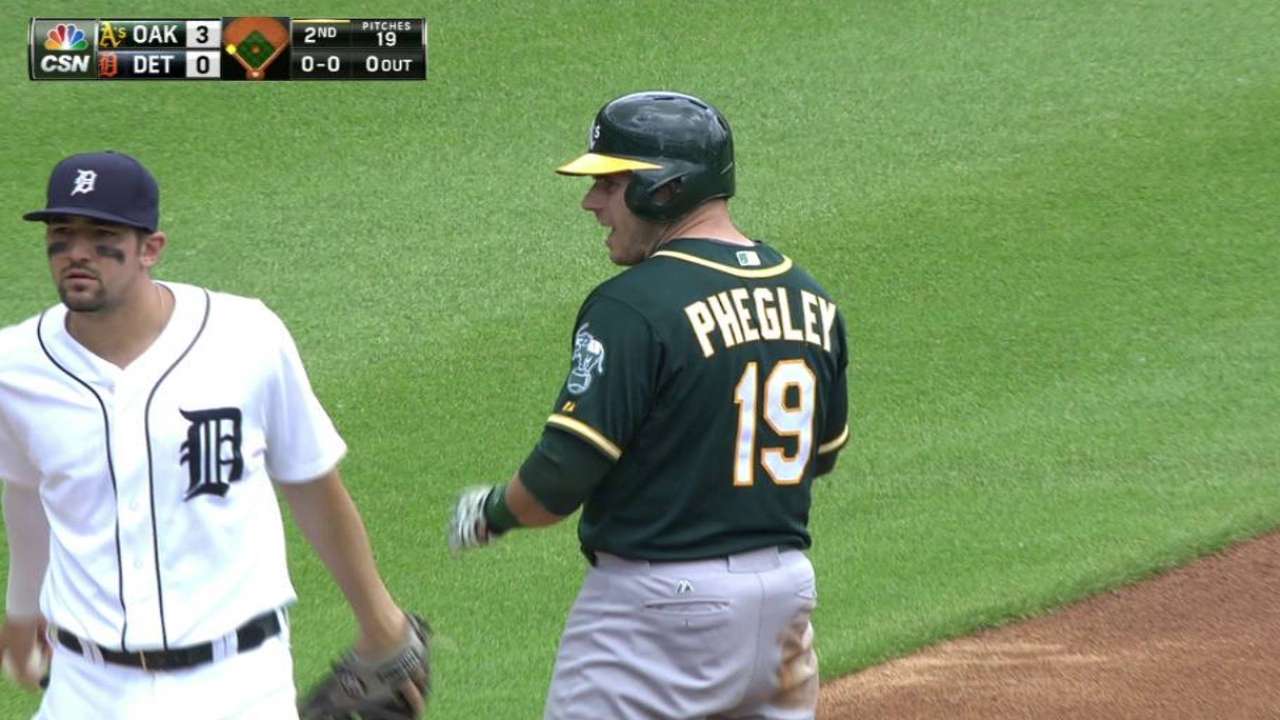 Josh Phegley hit Greene's next pitch, a slider, for a two-run triple. Greene stranded Phegley by retiring the next three batters, but two more runs in the fifth knocked him out.
"He didn't make a good throw," second baseman Ian Kinsler said. "The challenge is to get ready for the next pitch and erase it as soon as possible and still perform. The game was far from over, and a lot of different things can happen in a game to change momentum. We have to do better at flushing it and getting ready for the next challenge."
Jason Beck is a reporter for MLB.com. Read Beck's Blog, follow him on Twitter @beckjason and listen to his podcast. This story was not subject to the approval of Major League Baseball or its clubs.