Youth to flock to Cincy for 7th annual Jr. RBI Classic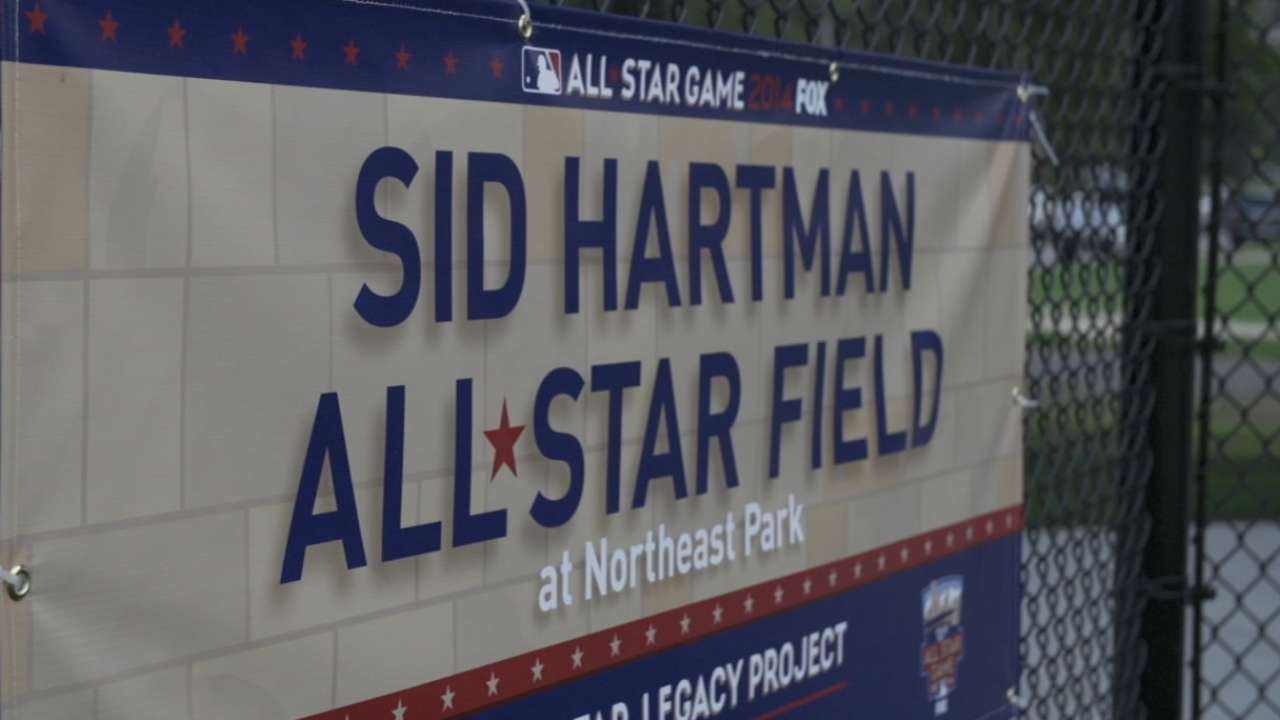 Teams from coast to coast will congregate in Cincinnati this summer for the seventh annual Jr. RBI (Reviving Baseball in Inner Cities) Classic, which consists of more than 100 young baseball and softball players each year.
The friendly round-robin tournament, which is for kids ages 11-12 from Jr. RBI playing divisions, will be played July 10-13 on fields throughout Cincinnati, the host of the 86th MLB All-Star Game on July 14.
The following cities and RBI leagues will be represented in this year's Jr. RBI Classic: Cincinnati (Cincinnati Reds RBI baseball and softball); Cleveland (Cleveland Baseball Federation RBI softball); Columbus, Ohio (Driving Park Youth Baseball RBI baseball); Indianapolis (Play Ball Indiana RBI softball); Louisville, Ky. (City of Louisville RBI baseball); Macon, Ga. (Macon RBI baseball); Montgomery, Ala. (River Region RBI softball); Nashville, Tenn. (Boys & Girls Clubs of Middle Tennessee RBI baseball); Paterson, N.J. (Paterson RBI baseball); San Francisco (San Francisco Jr. Giants RBI baseball); and Shreveport, La. (City of Shreveport RBI baseball).
Players will participate in All-Star Week events and other off-field experiences, including rooming on a college campus, giving back to the community and meeting current and former Major Leaguers.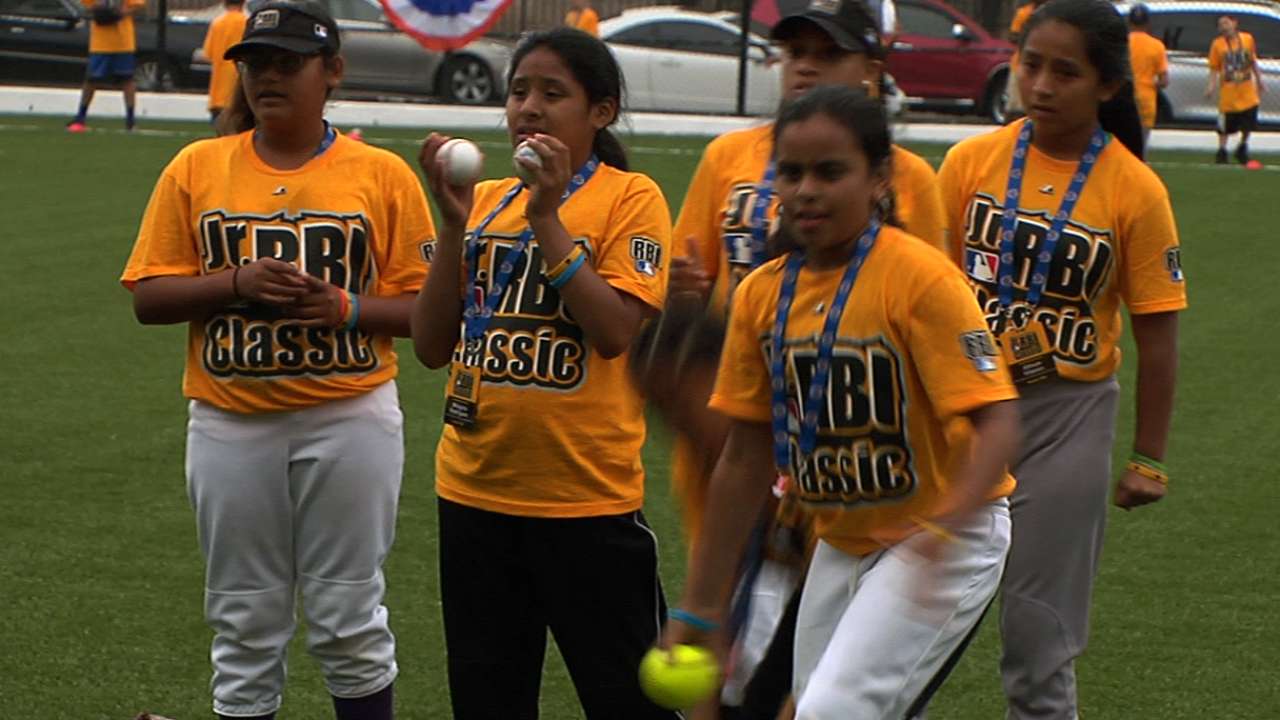 "Major League Baseball is proud to offer the young men and women participating in the Jr. RBI Classic this once-in-a-lifetime experience to be a part MLB All-Star Week," Tony Reagins, senior vice president of youth programs for Major League Baseball, said in a statement. "In addition to having the chance to showcase their skills on the field, Jr. RBI Classic participants will have the invaluable opportunity to meet other kids from across the country, help others in the greater Cincinnati region through community service and experience a college campus -- all while creating lasting memories."
The Jr. RBI playing divisions, established in 2009, provide opportunities in baseball and softball for players ages 5-12, and serve as a feeder program to the 13-18 age playing divisions of the RBI program. Games in Cincinnati will be played on fields across the city, including the P&G Cincinnati MLB Urban Youth Academy, which offers free year-round baseball and softball training as well as educational and baseball vocation programming.
Joey Nowak is a reporter for MLB.com. Follow him on Twitter at @joeynowak. This story was not subject to the approval of Major League Baseball or its clubs.