Draft prospects to watch in Super Regionals
Each of the eight matchups features players projected to be selected early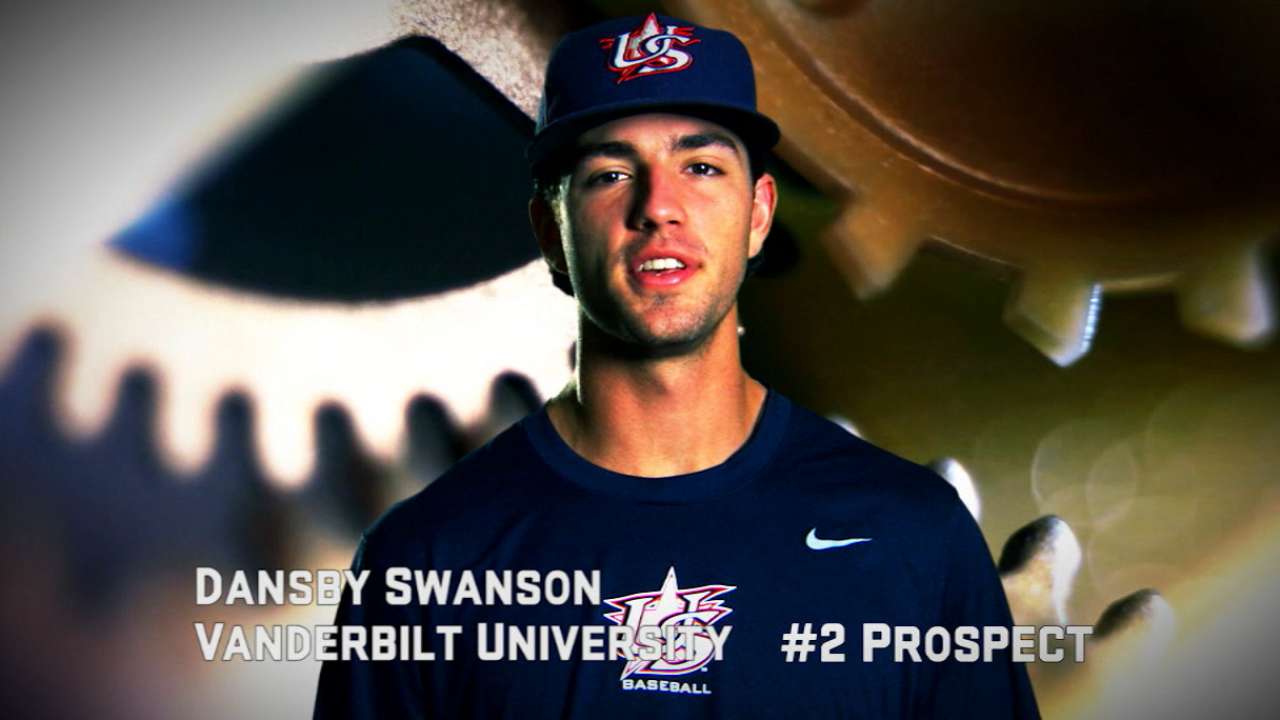 The Road to Omaha will be finalized Monday, as NCAA Tournament action continues with the Super Regionals this weekend.
Half of the remaining 16 teams begin Friday, while the others open their best-of-three series Saturday, with all games appearing on the ESPN family of networks.
Below is a look at each matchup, highlighted by MLB.com's Top 200 Draft prospects who likely will get selected in the 2015 Major League Draft, which begins on Monday at 6 p.m. ET on MLB Network.
Vanderbilt-Illinois
Saturday night's series opener should be a doozy: Vanderbilt right-hander Carson Fulmer (MLB.com's No. 3-ranked Draft prospect) vs. Illinois lefty Kevin Duchene (No. 152).
Duchene twirled a complete game (three runs on seven hits) in the regional opener, while Fulmer fanned 11 over seven innings of one-run ball.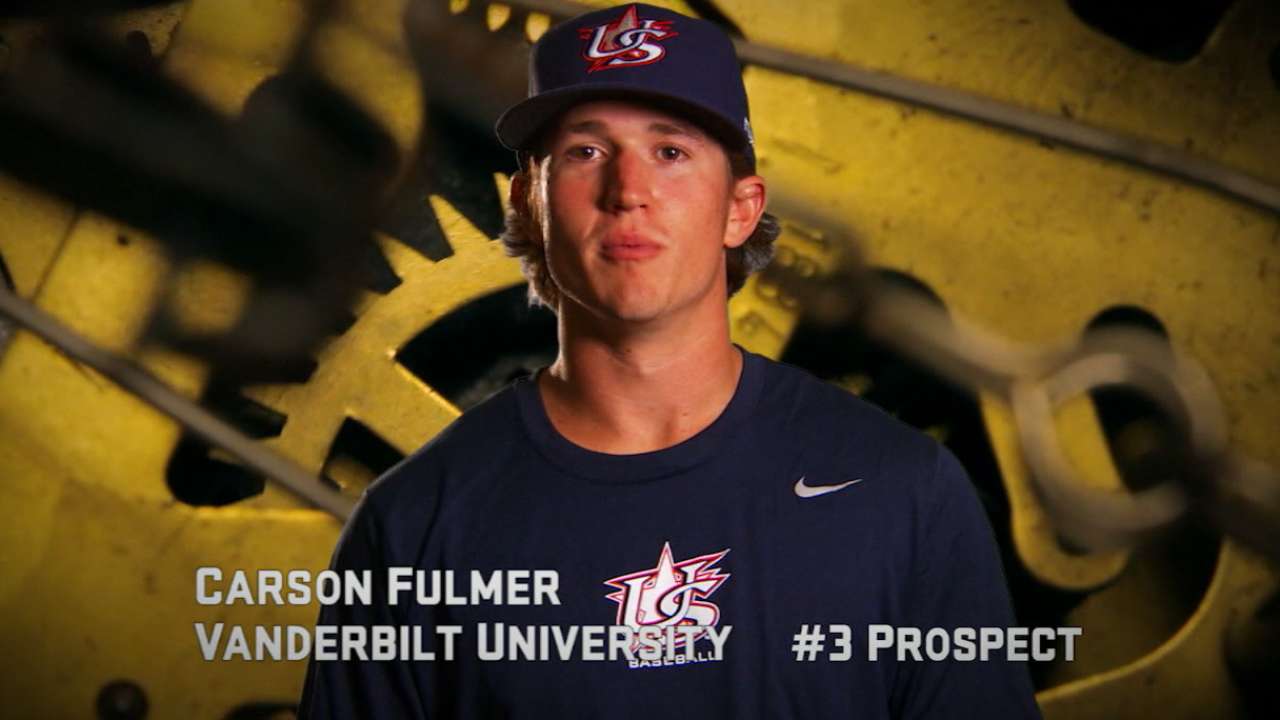 Vanderbilt also features right-hander Walker Buehler (No. 11), who tossed five shutout innings in the clincher.
Even with all of the star pitching, the headliner of this Super Regional is shortstop Dansby Swanson (No. 2), who could go No. 1 overall to the Arizona Diamondbacks. Swanson launched a go-ahead two-run homer in the top of the ninth to give Vanderbilt its second regional win.
And if Illinois is leading late, don't count on a Vanderbilt comeback. Illini lefty reliever Tyler Jay (No. 9) has a 0.60 ERA and 70 strikeouts in 60 1/3 innings.
Maryland-Virginia
Virginia is hoping to get its ace back from injury, as left-hander Nathan Kirby (No. 26) is expected to return from a lat strain.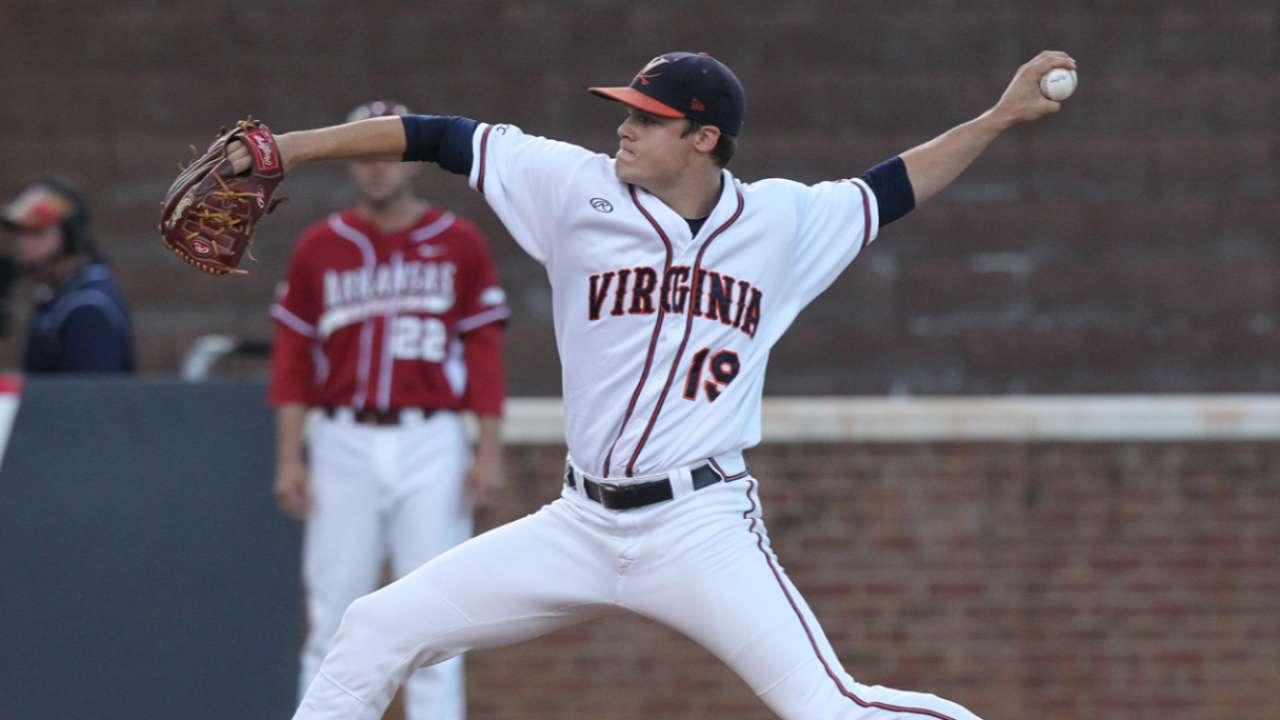 The Cavaliers got here thanks to outfielder Joe McCarthy (No. 68) going 4-for-11 in the regionals, right-hander reliever Josh Sborz (No. 114) allowing just one unearned run in four innings and lefty starter Brandon Waddell (No. 163) allowing one earned run over 7 1/3 innings in the second game.
Left-hander Alex Robinson (No. 124) and second baseman Brandon Lowe (No. 148) are players to watch for the Terrapins, who upset No. 1 overall seed UCLA in the regionals.
Cal State Fullerton-Louisville
Louisville right-hander Kyle Funkhouser (No. 13) allowed two runs over seven innings in the tournament opener and should get the ball in Game 1.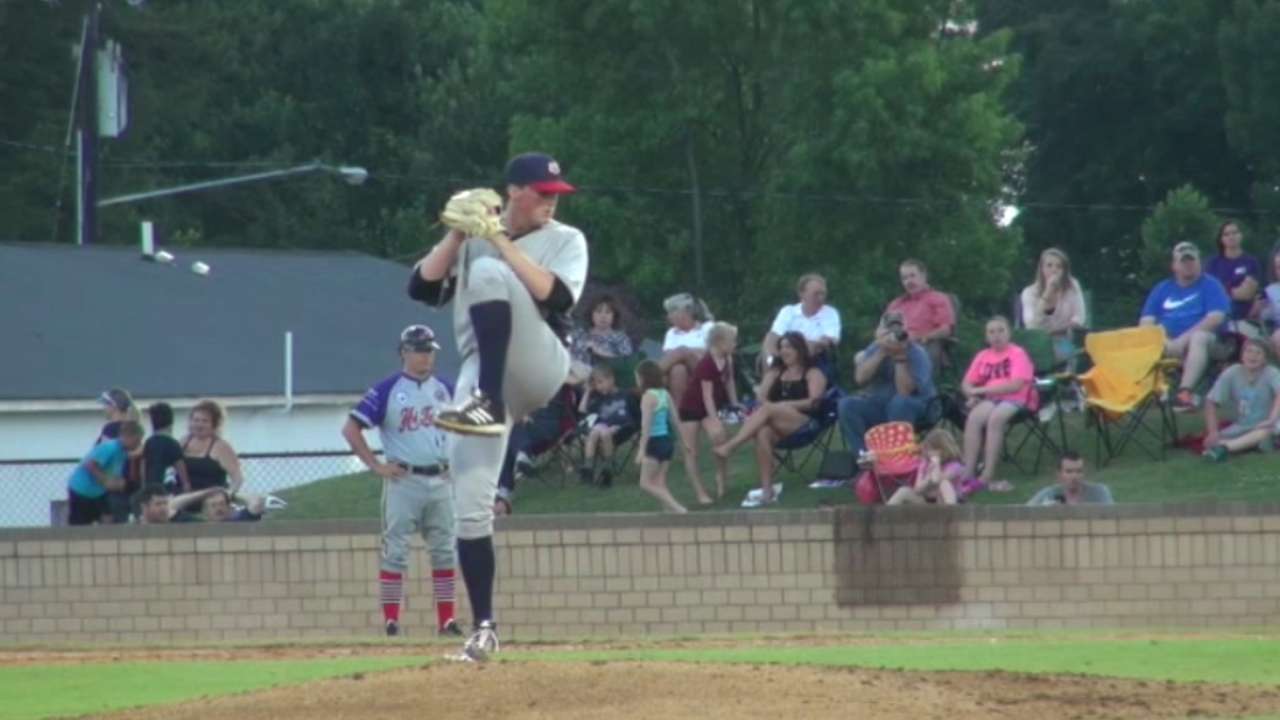 Cal State Fullerton likely will counter with right-hander Thomas Eshelman (No. 98), who fanned 14 while allowing two runs over nine innings in the Titans' 14-inning win over Arizona State.
Louisiana Lafayette-Louisiana State
LSU, the No. 2 national seed, swept its way through the Baton Rouge regional without getting much from shortstop Alex Bregman (No. 4). He went hitless in eight at-bats and committed an error, but Bregman could go as high as No. 2 overall to the Astros on Monday night.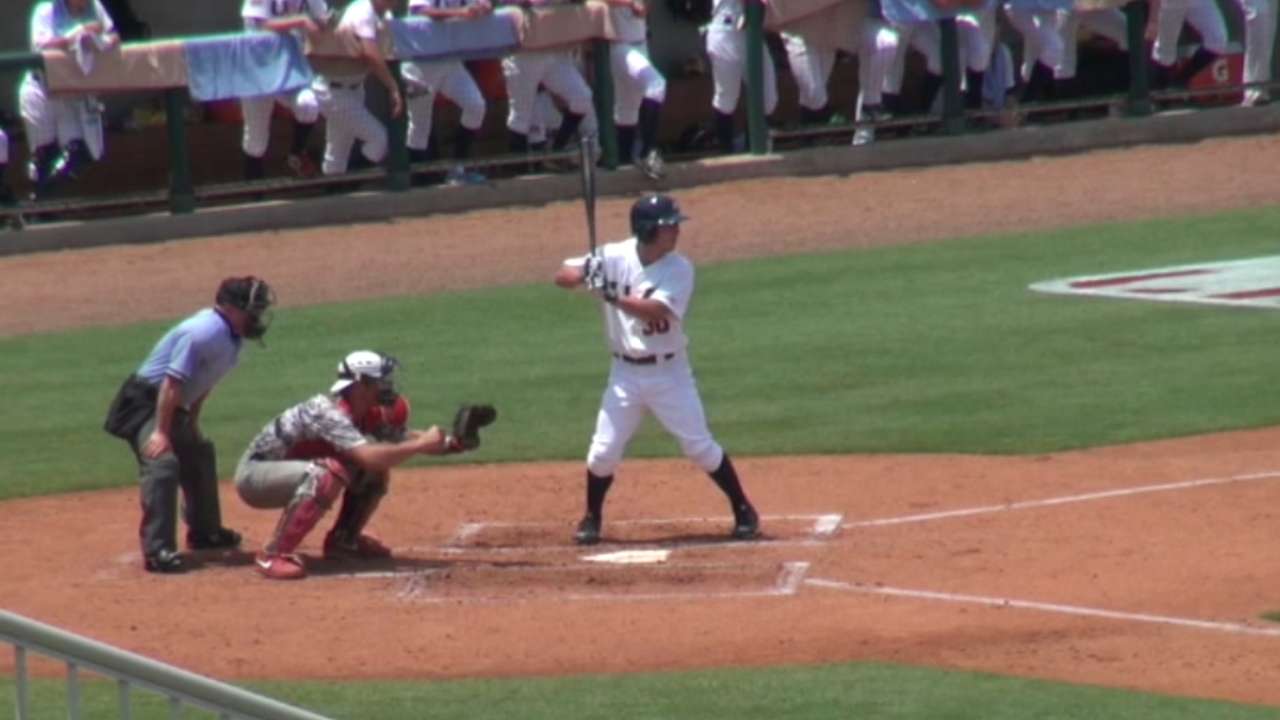 Tigers outfielder Andrew Stevenson (No. 79) recorded two three-hit games in the regional.
Missouri State-Arkansas
Missouri State earned the No. 8 national seed thanks to phenomenal seasons from right-hander Jon Harris (No. 10) and outfielder Tate Matheny (No. 103), the son of Cardinals manager Mike Matheny. The younger Matheny had a big regional opener (3-for-4, five RBIs) but went hitless the rest of the way. Harris tossed eight innings of one-run ball and fanned eight in the opener.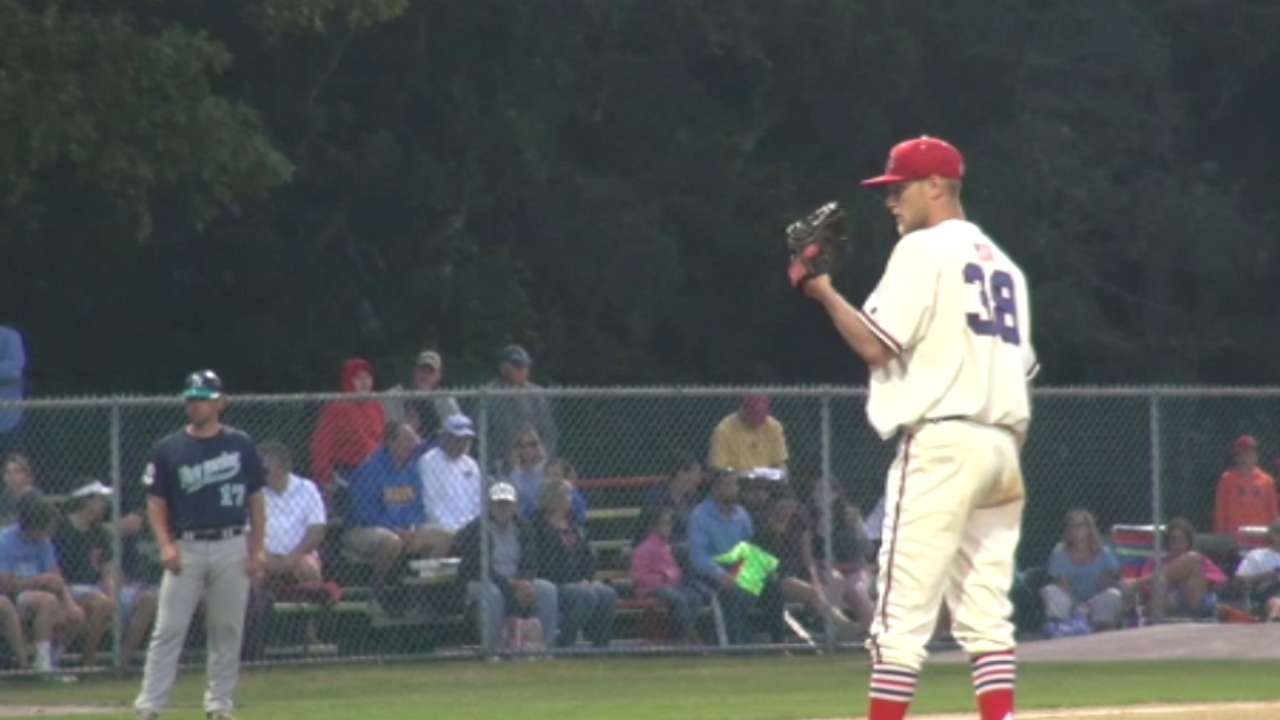 The Razorbacks are led by outfielder Andrew Benintendi (No. 8), a Draft-eligible sophomore who went 4-for-11 in the regionals and is hitting .390 with 18 home runs, 13 doubles and 54 RBIs. Benintendi has been one of the biggest surprises this season and has skyrocketed up Draft boards this spring.
Florida State-Florida
These in-state rivals clash in Tallahassee, Fla., with three of the Draft's top prospects playing every day.
Florida State outfielder D.J. Stewart (No. 36) drove in a run during all three of the Seminoles' regional victories, going 4-for-10 with three walks overall.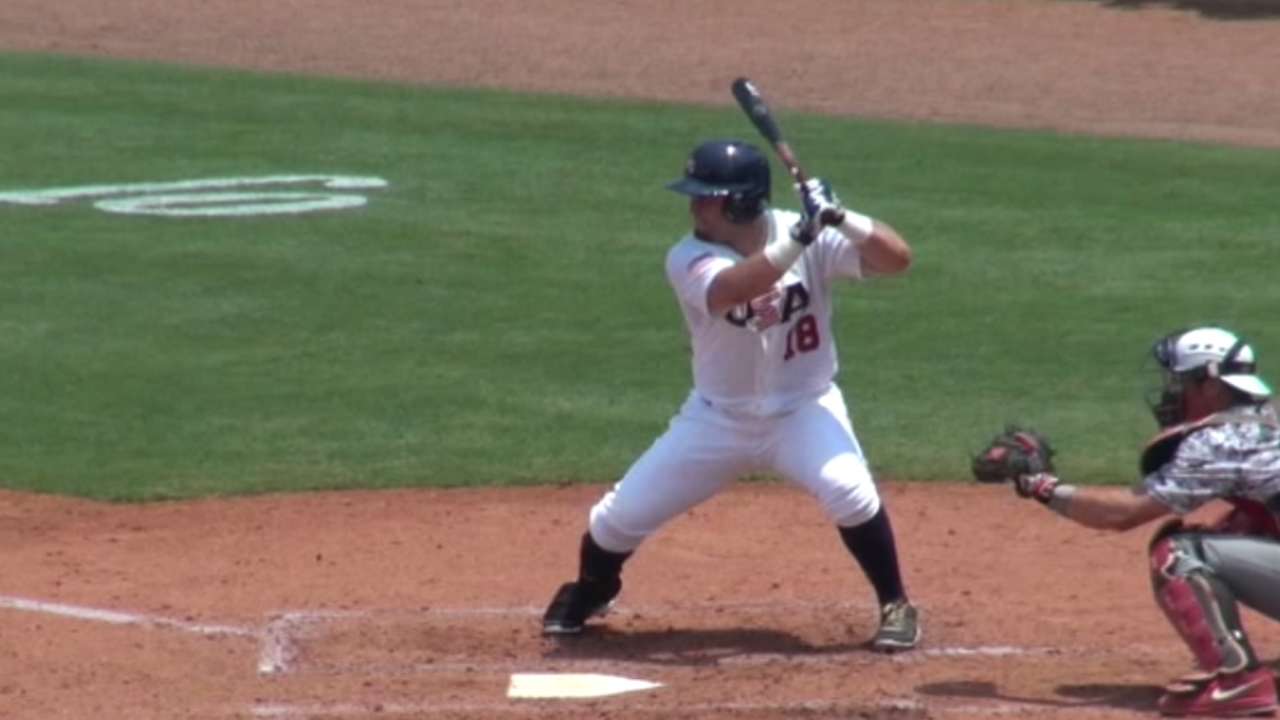 Florida shortstop Richie Martin (No. 34) was 3-for-10 with three runs scored in regionals, while outfielder Harrison Bader (No. 78) was 4-for-14 with five RBIs.
Virginia Commonwealth-Miami
The Hurricanes reached the Super Regionals via a 21-3 romp over Columbia, and David Thompson (No. 127) was a big reason. The third baseman went 6-for-14 with five RBIs in the regional.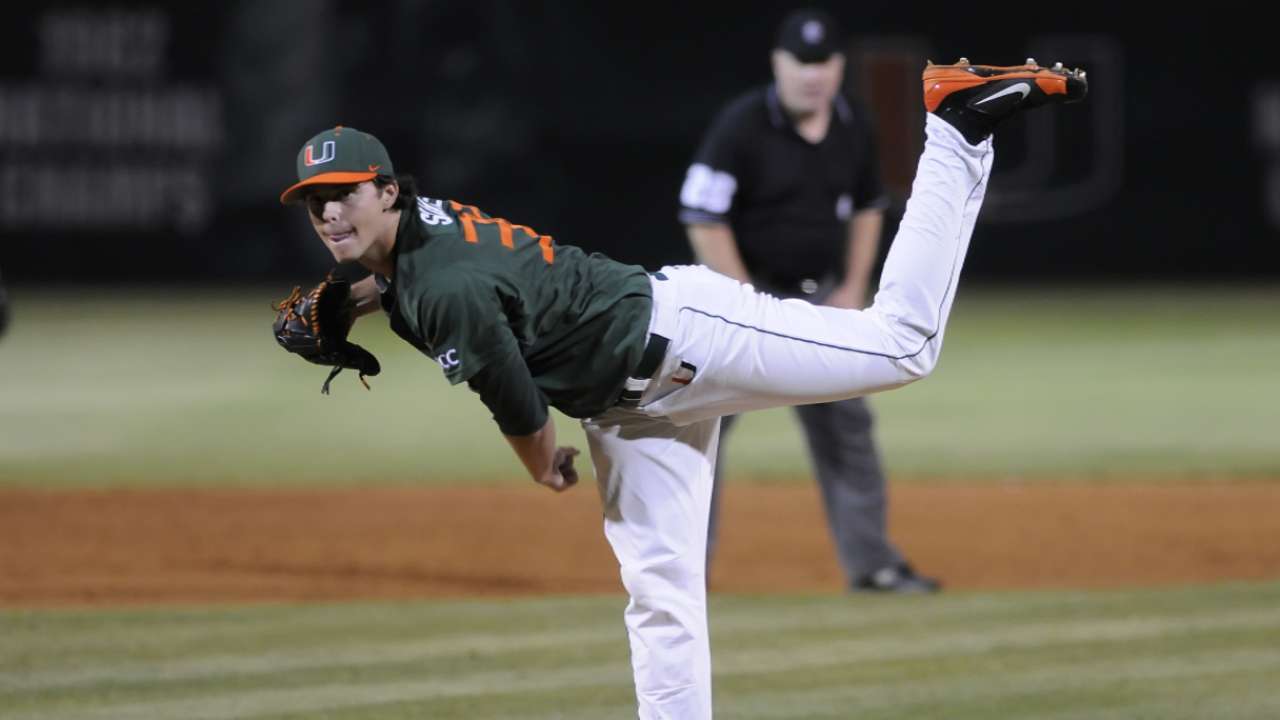 Fellow top prospect left-hander Andrew Suarez (No. 75) allowed two runs on five hits over seven innings in the tournament opener.
Texas A&M-TCU
TCU has a trio of highly-rated arms in left-hander Alex Young (No. 37) and right-handers Riley Ferrell (No. 45) and Mitchell Traver (No. 113), but only Traver stood out in the regionals, striking out seven over seven shutout innings in the opener. Ferrell allowed six runs (five earned) in 1 1/3 innings over two appearances, while Young allowed four runs in a four-inning start.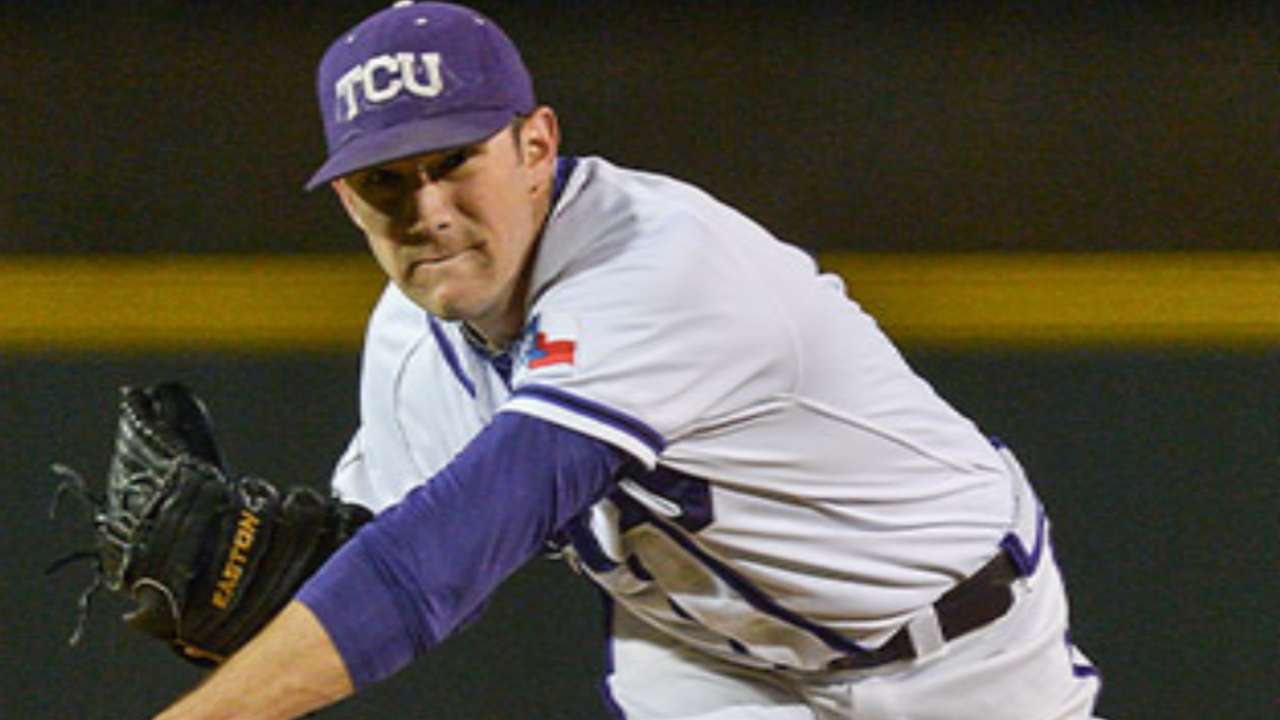 Texas A&M right-hander Grayson Long (No. 153) tossed 6 2/3 innings of one-run ball in the regionals.
Cash Kruth is a reporter for MLB.com. Follow him on Twitter at @cashkruth. This story was not subject to the approval of Major League Baseball or its clubs.