Perfectionism getting the best of wild Nesbitt
Amid losing streak, Tigers reliever's struggles not from lack of effort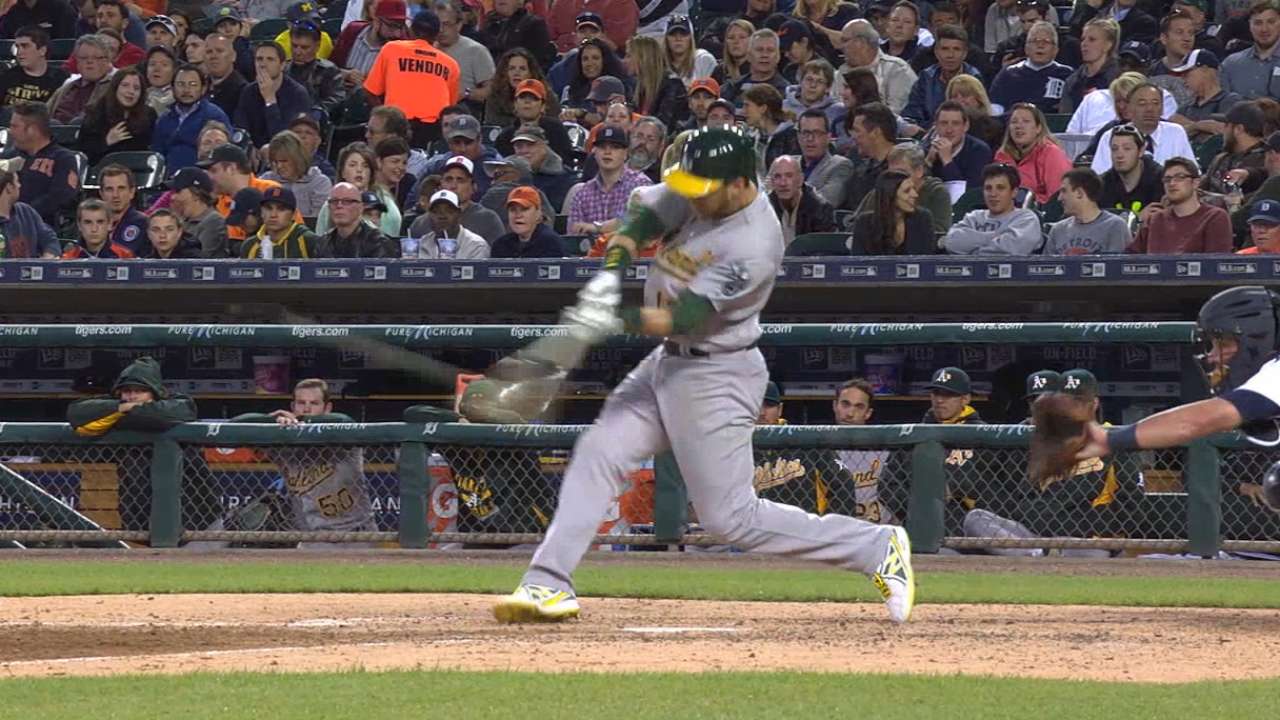 DETROIT -- Angel Nesbitt kept trying to throw perfect pitches on Wednesday, but the Tigers reliever's results were anything but ideal.
The right-hander recorded only one out in the ninth inning of Detroit's 6-1 loss to Oakland, hitting two batters and walking another before being pulled. The outing followed Tuesday's poor performance, in which Nesbitt entered with the bases loaded and yielded a grand slam to Ben Zobrist two pitches later.
"He kind of looks out of whack to me a little bit -- mechanically, more than anything," manager Brad Ausmus said.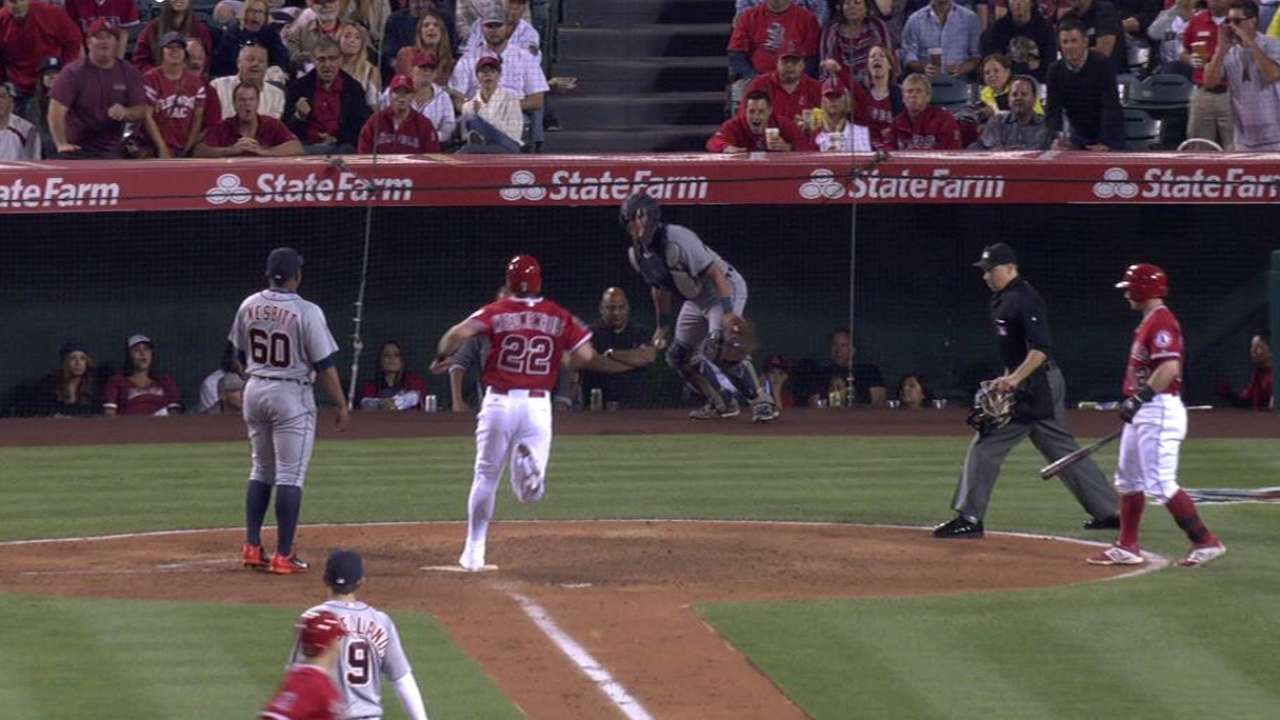 Control issues have plagued Nesbitt throughout his rookie campaign, but he was effective through his first 16 games, when he didn't allow any inherited runners to score. Since a May 20 outing against the Brewers, though, the right-hander has a 6.75 ERA and has allowed opponents to bat .391 with a 1.109 OPS. In that time, his strikeout-to-walk ratio has dipped from 4.33 to 2.33.
"We will look at it," Ausmus said on Wednesday of Nesbitt's wildness.
But the righty didn't admit to issues with mechanics, instead blaming mental lapses for the pitches that flew anywhere but the strike zone as he loaded the bases without allowing the Athletics a hit on Wednesday.
"I tried to be great," Nesbitt said, explaining he was frustrated by the Tigers' losing streak, which reached six games on Wednesday. "I tried to be perfect, because [on Tuesday], they hit a grand slam. I tried to be perfect, and I didn't."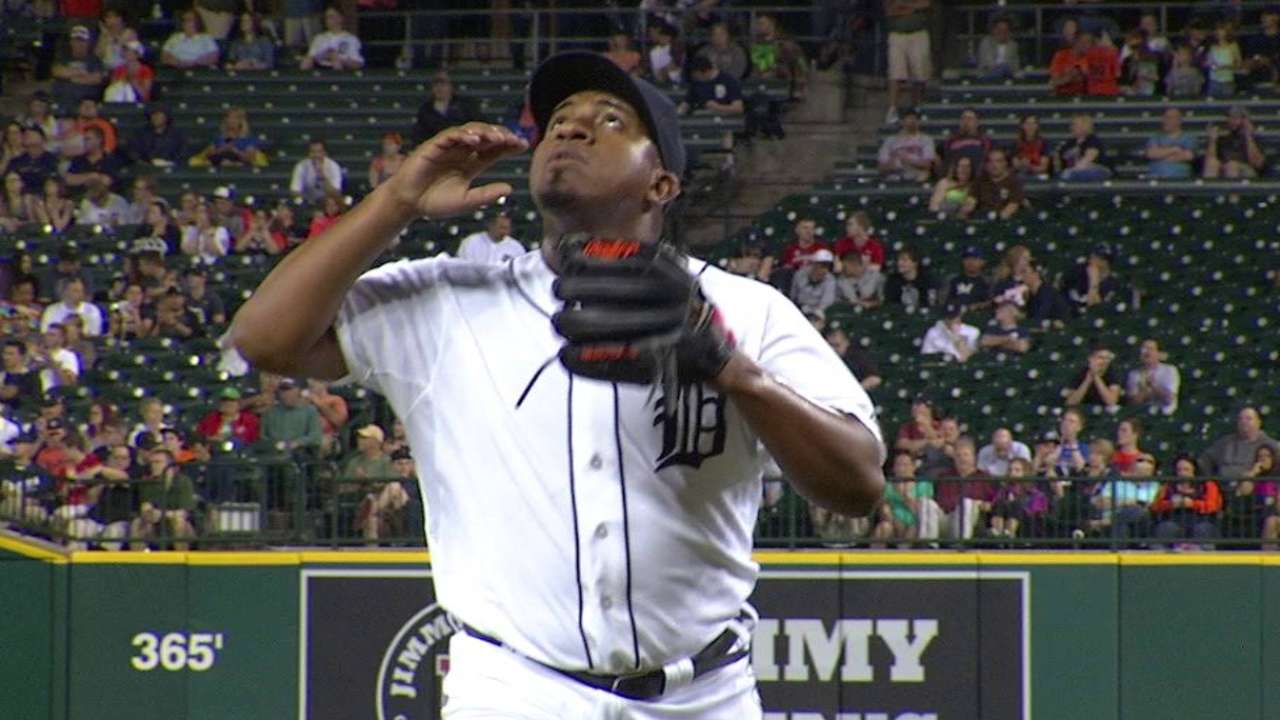 Nesbitt is a candidate to be optioned when righty Bruce Rondon is activated by the club, a move that could be made as early as Friday. Rondon, a hard-throwing reliever who has been on the 15-day disabled list since Opening Day with biceps tendinitis, was in the Tigers' clubhouse on Thursday morning, though Ausmus wouldn't confirm when a move would be made or whom Rondon would replace.
For now, Nesbitt remains a Tiger, and he said he has been seeking advice from starters David Price and Justin Verlander during his recent rough patch.
"I care," Nesbitt said. "I can be like, 'Oh, I don't care.' No. I care, because they trust me.
"I don't know what's going to happen today or tomorrow, but today I have to work and tomorrow I have to work."
Alejandro Zúñiga is an associate reporter for MLB.com. Follow him on Twitter @ByAZuniga. This story was not subject to the approval of Major League Baseball or its clubs.