BP next signpost on V-Mart's road to return
Rondon to rejoin Tigers on Friday; Ausmus 'at ease' with Verlander's health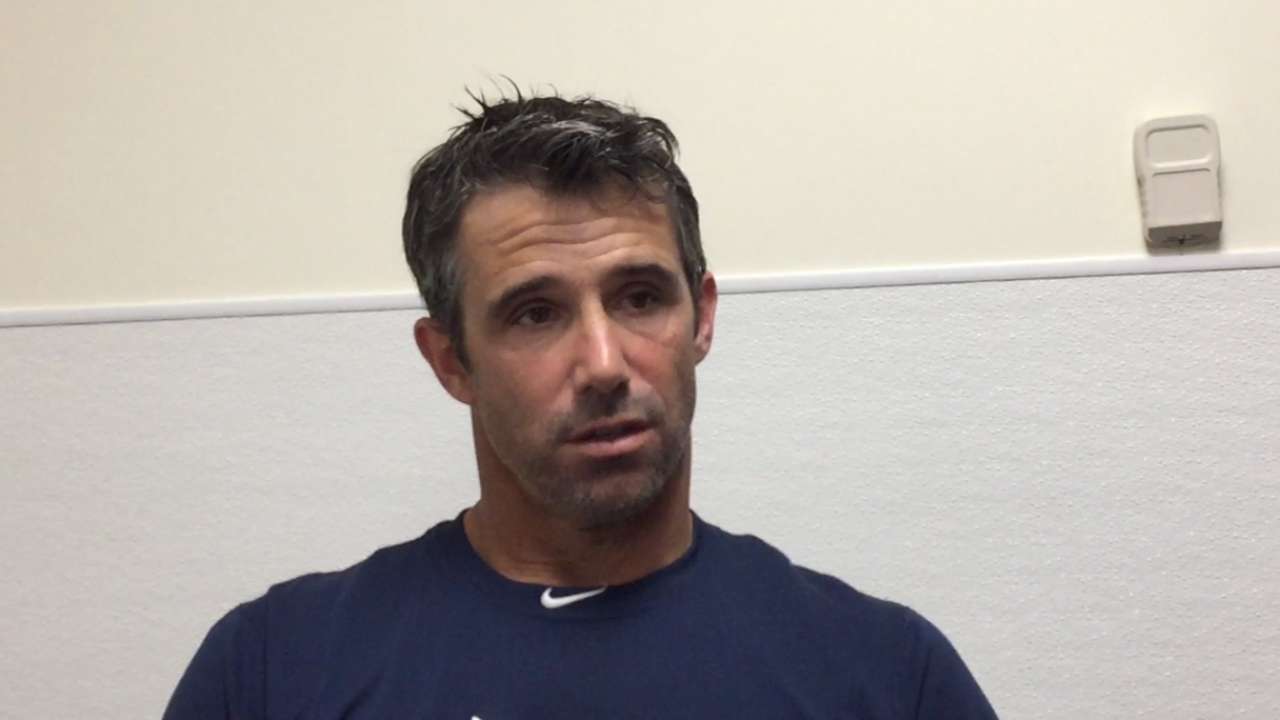 DETROIT -- The past week has shown how badly the Tigers miss an effective Victor Martinez in their lineup. The past couple of days have given them some hope that they can get his impactful bat back.
After spending the past two weeks working out with a physical therapist near his home in Orlando, Fla., Martinez will spend the next couple of days in Lakeland, Fla., where he's expected to take batting practice in the Tigers' extended spring program.
From there, he'll rejoin the Tigers in Detroit next week to pick up his rehab with the team.
It's a major step from earlier this week, when the Tigers kept Martinez home to avoid giving him any temptation to do more activity than he should on his left knee. The reports from Florida, though, have been encouraging.
"His physical therapist down there said he's been running extremely well, as good as he's seen him run," manager Brad Ausmus said on Thursday. "And this is the same guy he had following the surgery into Spring Training. And he feels, based on Victor's feedback, that he feels as good as he has, moving and running. He started hitting off the tee a couple of days ago, so today, [he'll take] batting practice on the field."
The strength of Martinez's left knee is crucial. While the switch-hitter looked like his usual self batting right-handed (12-for-26 with two doubles and a home run) before being sidelined, his weakness in the left knee left him powerless from the left side (12-for-85 with a double).
Without Martinez, the Tigers have struggled against lefties and righties alike. For all the talk about hitters pressing and trying to do too much, it's Martinez's contributions from last year -- he finished second in voting for the American League Most Valuable Player Award -- that they're trying to fill. Even with Martinez struggling, the Tigers averaged 4.4 runs per game before he went on the DL, and they've averaged 3.1 runs per game since, including 18 runs over nine games from Memorial Day through Wednesday night.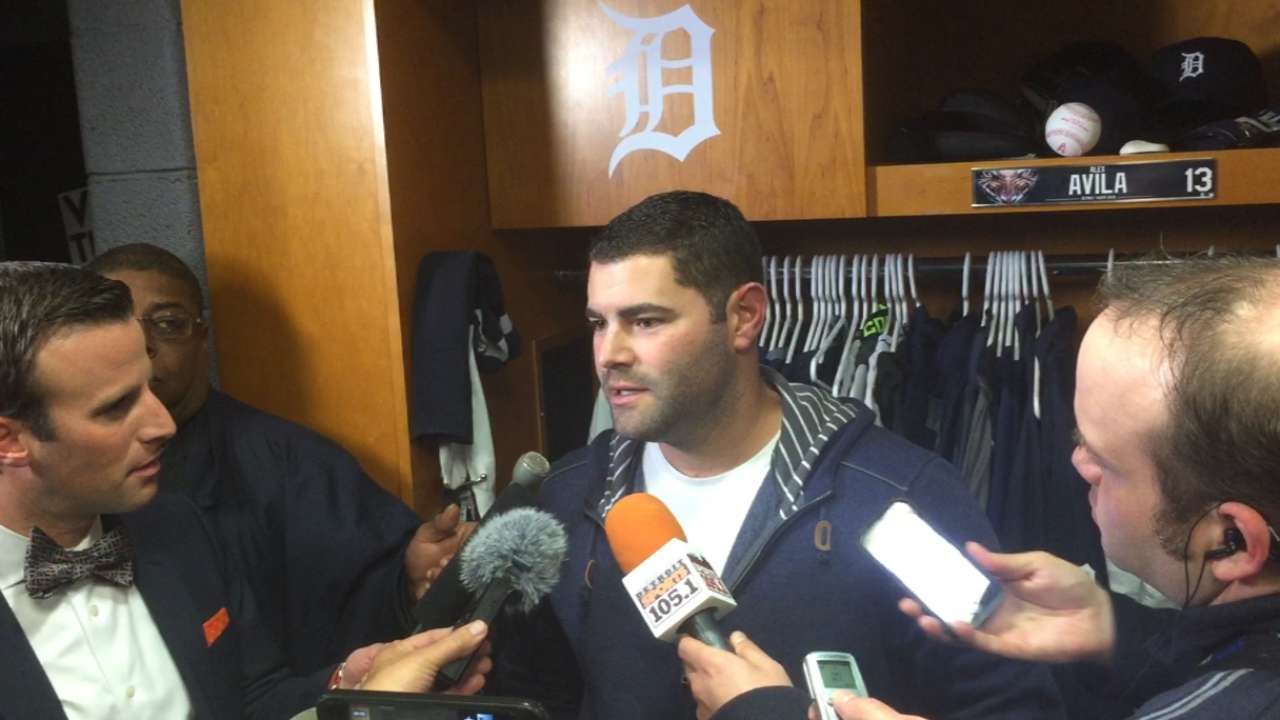 In other Tigers rehab news:
• Alex Avila (loose bodies in his left knee) has been hitting off a tee this week and will travel with the team to Chicago to take batting practice on the field this weekend. Avila, out since May 8, has also been throwing long toss. He has yet to take part in catching activities.
• Right-hander Bruce Rondon indicated his right arm feels fine after he threw a 33-pitch rehab outing on Tuesday with Triple-A Toledo. Rondon, out since Opening Day with right biceps tendinitis, appears on track to be activated from the DL on Friday in Chicago.
• Righty Justin Verlander is expected to throw 85-90 pitches on Saturday night in his second rehab start for Toledo.
"I'm a little more at ease with his health," Ausmus said of Verlander, who has been out since Opening Day due to a right triceps strain. "I feel like his health has moved in the right direction at this point, so now it's about refining his pitching and getting up and down in multiple innings."
Jason Beck is a reporter for MLB.com. Read Beck's Blog, follow him on Twitter @beckjason and listen to his podcast. This story was not subject to the approval of Major League Baseball or its clubs.