ICYMI: Shields' record remains perfect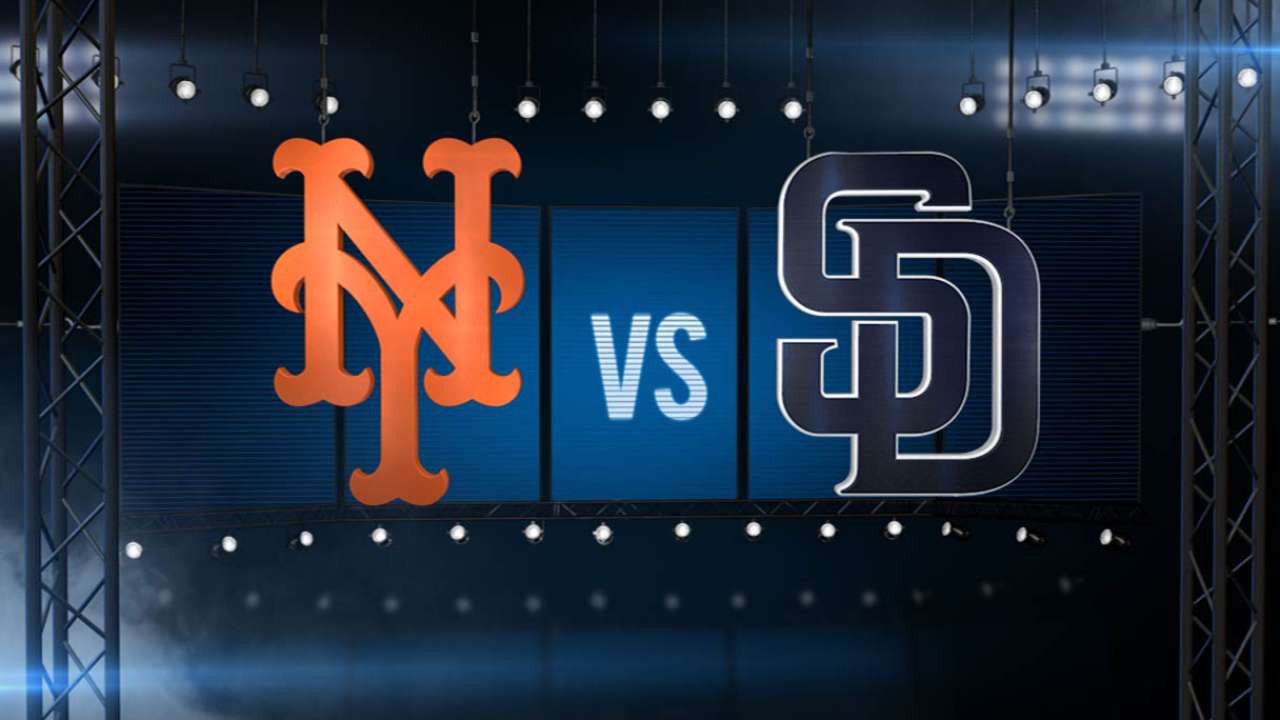 The Padres' offense came to life for the second time in as many games on Wednesday as the Friars took the last of a three-game set from the Mets, 7-3. In addition to earning the series victory, San Diego closed out its homestand with a winning record, having gone 4-3 during the seven-game stretch at Petco Park. Starter James Shields kept his perfect record intact, improving to 7-0 and lowering his ERA to 3.58 on the season. Shields' quality start raised the Padres' record to 27-28, pulling the team within one game of the .500 mark and making the Friars winners for the sixth time in their past nine games.
The Padres jumped out of the gate for a 2-0 lead on Wednesday thanks to a bases-loaded HBP for Yonder Alonso and an RBI sacrifice fly off the bat of Will Middlebrooks in the first inning. Will Venable would then contribute a few more runs of his own in the fourth inning, serving up a two-run RBI single to bring in Cory Spangenberg and Alexi Amarista. Middlebrooks would again deliver in the fifth inning with an RBI single to drive in both Alonso and Matt Kemp to make it a 7-0 San Diego lead. Shields pitched seven solid innings and surrendered two earned runs.
In case you missed it, here are some stories and highlights you may not have seen from Wednesday:
Padres postgame recap: All he does is win: Shields tops Mets, moves to 7-0
Shields improves to 7-0 after throwing seven strong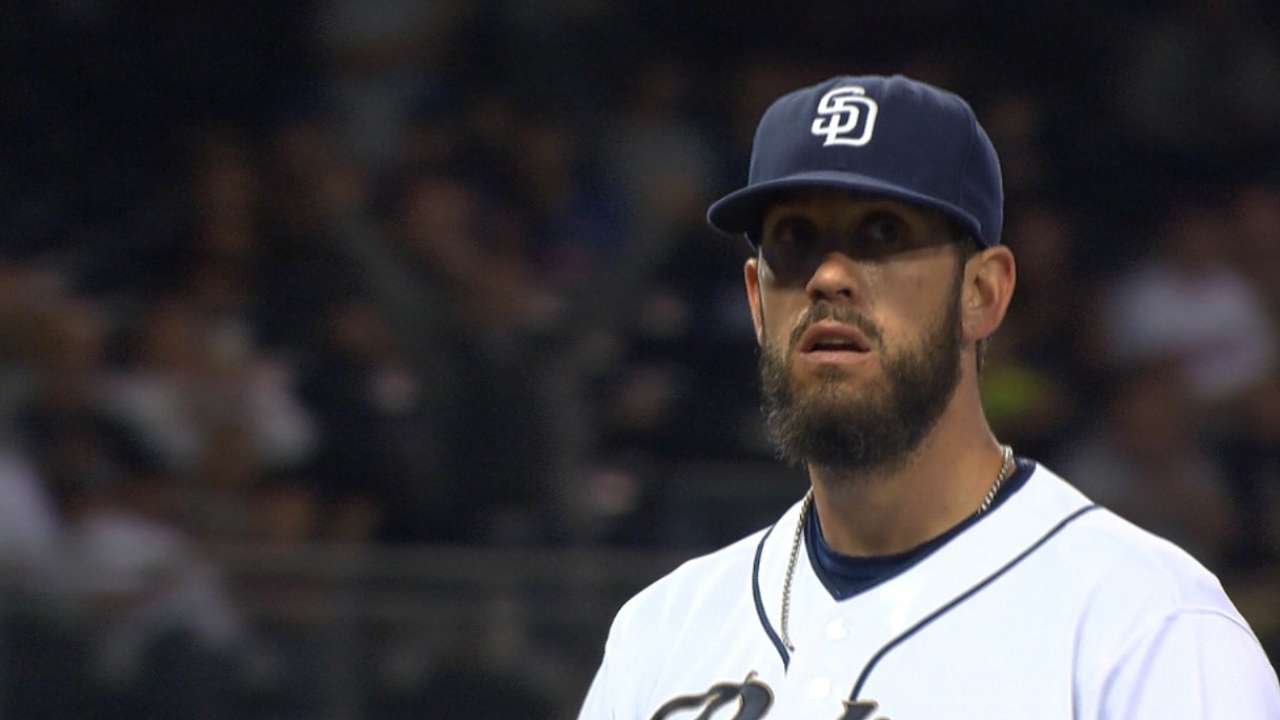 Venable strokes a two-run single to pad the Padres' lead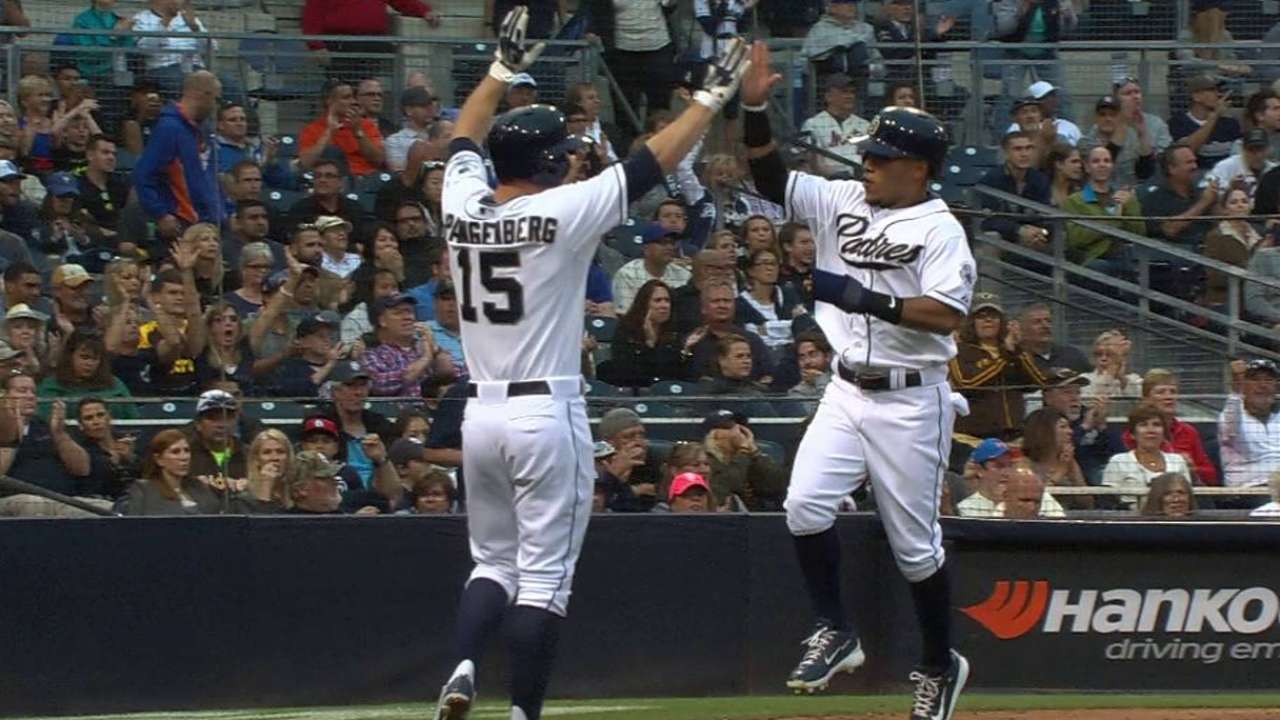 Kemp's cannon cuts down Cecilliani in an outfield-assisted double play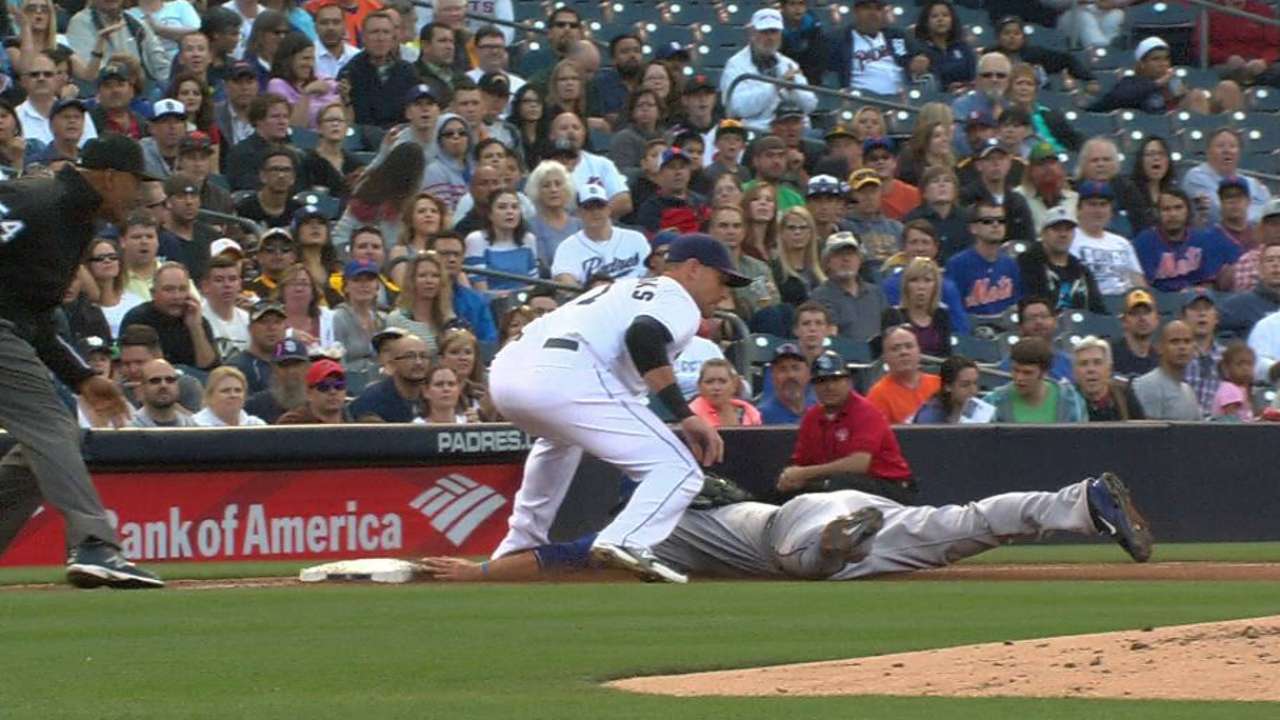 Middlebrooks' RBI single breaks open a 7-0 lead
All Alonso, all the time: Alonso just what the Padres need at first
Padres may not be prepared to be "up" in arms: As Morrow nears return, Padres have a dilemma
One swing ahead and one step closer: Injured Myers looks sharp taking live BP
Down on the farm: Jason Lane, Tommy Medica pace Triple-A El Paso win
Buddy's Bullets: Black encouraged after Myers looks sharp in regular batting practice
Game Note Highlights: Game Notes vs. NYM (06.03) Shields Eyes Series Victory in Rubber Match against Mets
Looking forward:
Friar Forecast: Ross, Iglesias duel in Cincinnati as Padres open trip
Friday's probable pitchers: Tyson Ross vs. Raisel Iglesias