Stats of the Day: Joc matches rookie record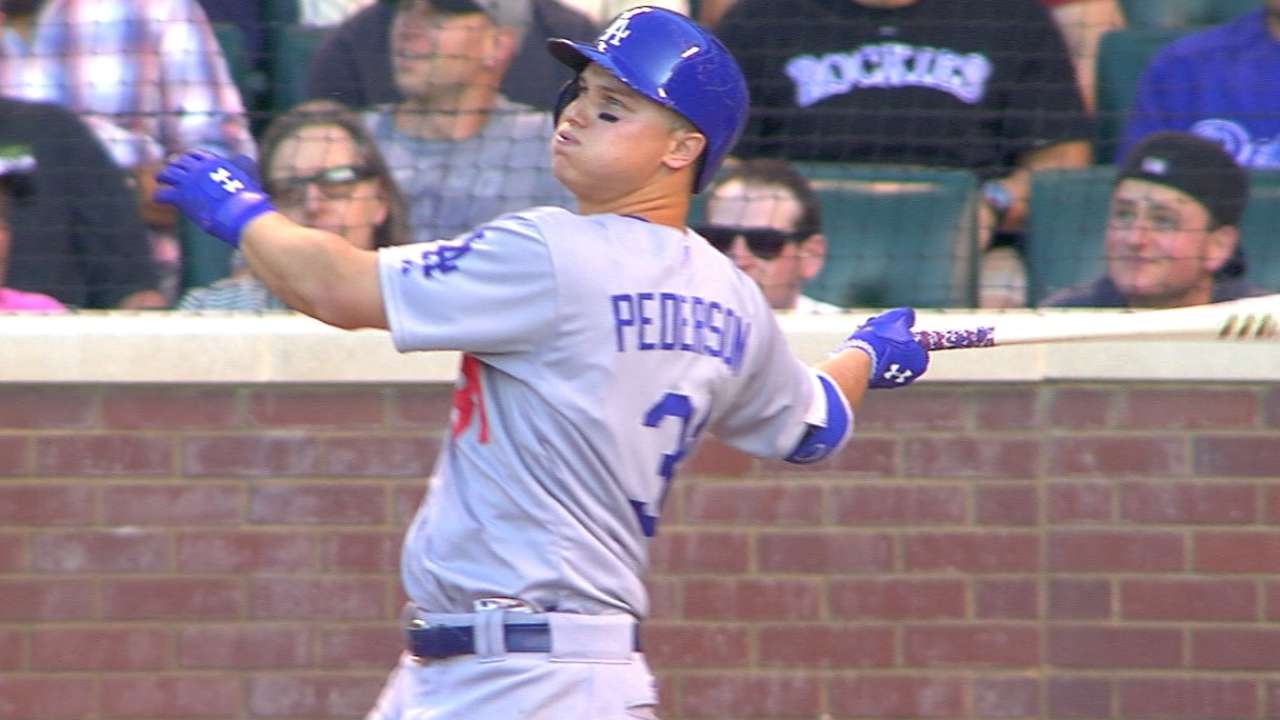 Here are five interesting items from around the big leagues on Wednesday:
• For the fifth time in as many games, rookie outfielder Joc Pederson went deep Wednesday in the Dodgers' 7-6 loss to the Rockies. The five-game homer streak tied Pederson with Roy Campanella (1950), Shawn Green (2001) and Matt Kemp ('10) for the longest in a season in Dodgers history. Before this five-game streak, Pederson had also homered in four straight from April 27 through May 2. He and Jimmie Hall (1963) are the only two rookies in the modern era to have multiple long-ball streaks of at least four games in a season. Pederson's 17 homers are tied for the 10th most by a Dodgers rookie.
• Mark Buehrle hurled a six-hit shutout with two strikeouts as the Blue Jays blanked the Nationals, 8-0. Buehrle has 147 career wins in starts in which he's allowed more hits than strikeouts recorded. Those 147 are the fifth most in the past 40 years, behind Greg Maddux's 184, Tom Glavine's 177, Jamie Moyer's 172 and Dennis Martinez's 165. Buehrle's game was over in two hours and 13 minutes. Of the 21 pitchers since 1996 to have at least 25 complete games on their ledger, Maddux's average game time in his complete games is the lowest (two hours, 40 minutes). Buehrle's average (two hours, 42 minutes) is second.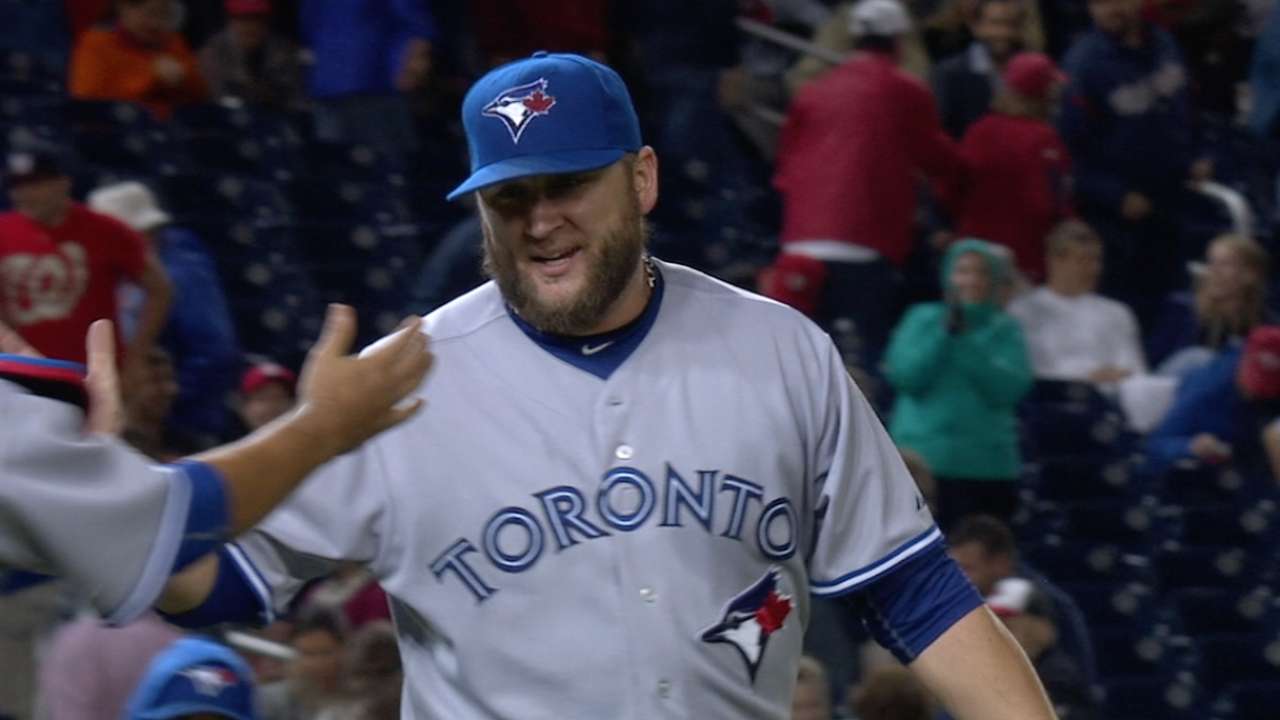 • Mark Teixeira hit his 16th home run as part of the Yankees' 3-1 win over the Mariners. Teixeira's 16 long balls through his team's first 54 games are tied for the most in his career. He also had 16 in 2009 (and finished with 39 homers for the season) and 16 in '11 (when he again finished with 39). There are three players in history -- Jim Rice, Rafael Palmeiro and Jeff Bagwell -- who had as many as three seasons with exactly 39 home runs.
• Maikel Franco's three-run homer off Aroldis Chapman in the ninth inning paved the way for the Phillies' 5-4 walk-off win over the Reds in 11 innings. Before Franco's shot, Chapman had never allowed a game-tying (or go-ahead) homer when throwing a pitch with a three-run lead. Franco's home run was his second game-tying shot in as many days. Both came in the eighth inning or later, and both came with his team down by multiple runs. The last Phillies player to have multiple game-tying homers in a season in the seventh inning or later that came with the team down by at least two was Raul Ibanez in 2011.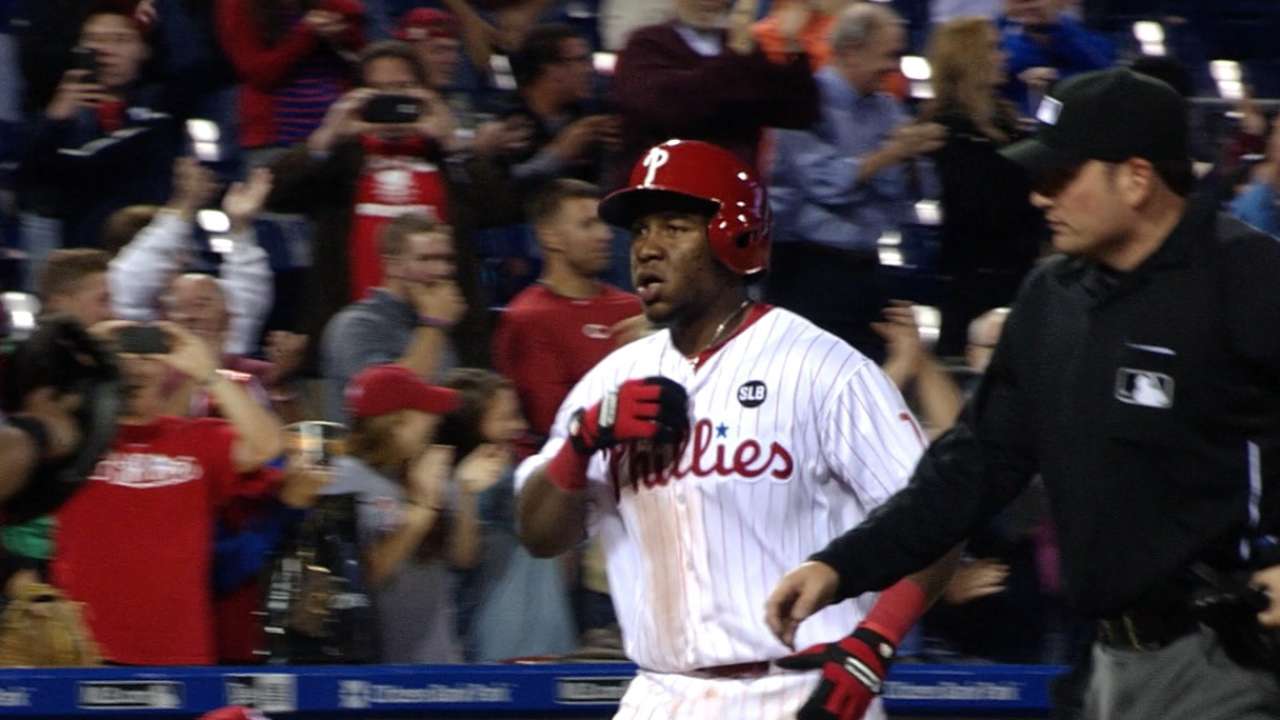 • In the Rockies' win over the Dodgers, Troy Tulowitzki drove in five runs. He has six career games with at least five RBIs, all while playing shortstop. Those six at the position tie him with Nomar Garciaparra for the 11th most since 1914. Alex Rodriguez leads with 14, heading a top five also comprised of Miguel Tejada (13), Joe Cronin (12), Vern Stephens (10) and Cal Ripken, Jr. (10).
Roger Schlueter is a contributor to MLB.com. This story was not subject to the approval of Major League Baseball or its clubs.