MLB.com Columnist
Jim Callis
Best tools in the Draft: Catchers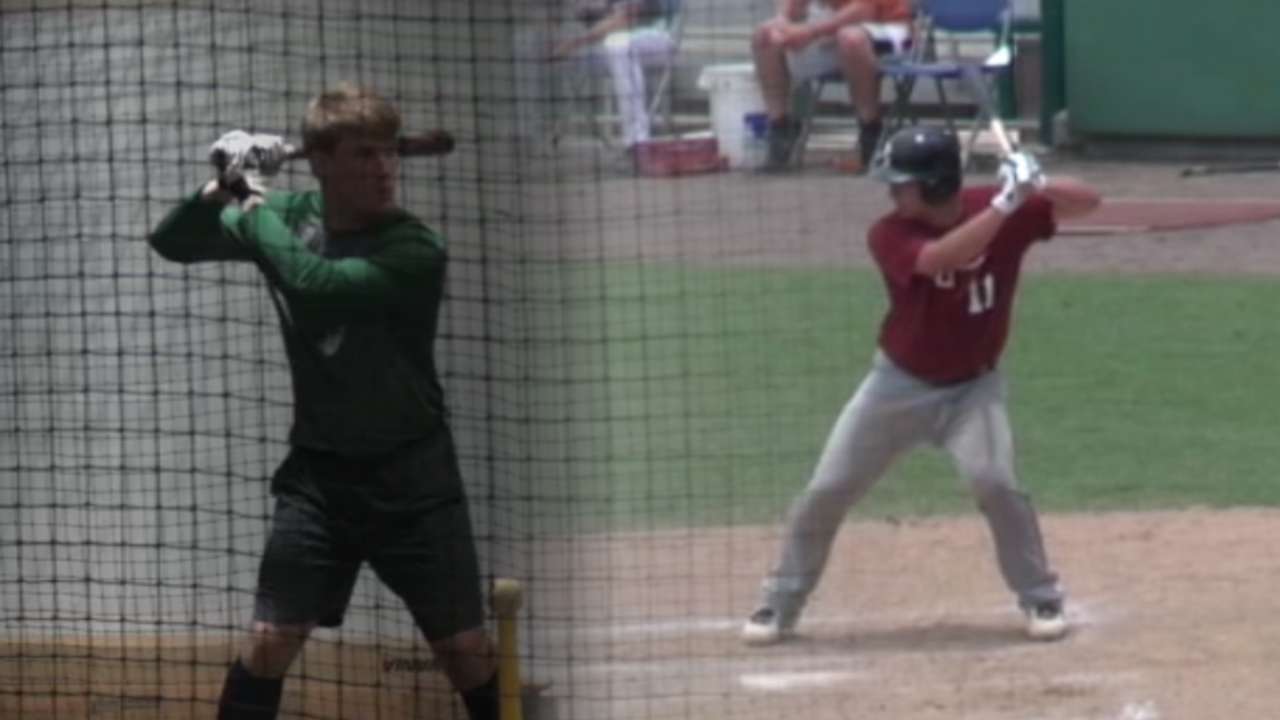 Even with certain first-round pick Kennesaw (Ga.) Mountain High's Tyler Stephenson emerging as a long-shot candidate to go No. 1 overall, catcher is the weakest position in the 2015 Draft. Just seven backstops made MLBPipeline.com's Top 200 Prospects list, and Stephenson might be the only one who develops into a solid performer both offensively and defensively.
There's a constant demand for catchers, and this year there isn't the supply to meet it. Wilson High's (Long Beach, Calif.) Chris Betts' bat may get him chosen in the first round, though he could end up at first base in the long run. The top defenders -- San Clemente (Calif.) High's Lucas Herbert, Washington's Austin Rei and Fresno State's Taylor Ward -- could sneak into the second round, but they have limited offensive ceilings.
The 2015 Draft will take place Monday through Wednesday, beginning with the Draft preview show on MLB.com and MLB Network on Monday at 6 p.m. ET. Live Draft coverage from MLB Network's Studio 42 begins at 7 p.m., with the top 75 picks being streamed on MLB.com and broadcast on MLB Network. MLB.com's exclusive coverage of Day 2 begins with a live Draft show at 12:30 p.m. on Tuesday, with exclusive coverage of Day 3 beginning at 1 p.m. on Wednesday.
MLB.com's coverage includes Draft Central, the Top 200 Draft Prospects list and Draft Tracker, a live interactive application that includes a searchable database of over 1,700 Draft-eligible players. Every selection will be tweeted live from @MLBDraftTracker, and you can also keep up to date by following @MLBDraft. And get into the Draft conversation by tagging your tweets with #mlbdraft.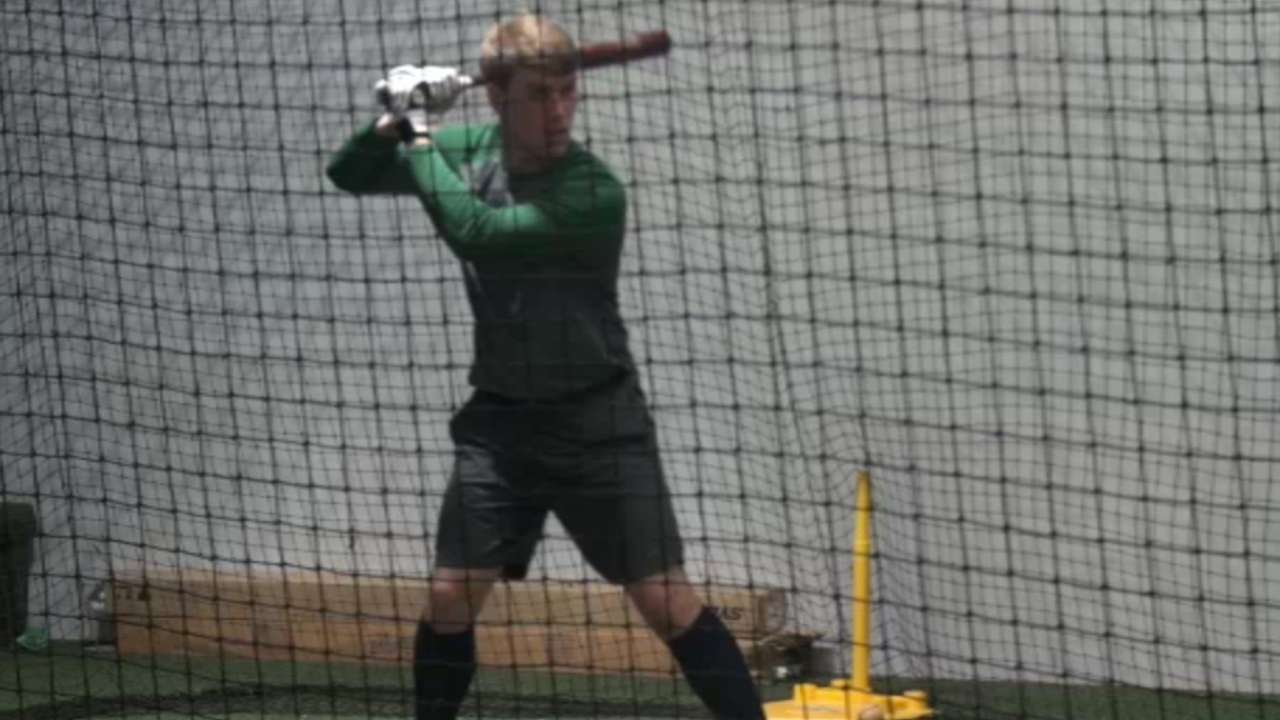 Here's where the best five catching prospects rank on the Top 200:
18. Stephenson, Kennesaw (Ga.) Mountain HS
25. Betts, Wilson HS (Long Beach, Calif.)
69. Herbert, San Clemente (Calif.) HS
87. Rei, Washington
99. Ward, Fresno State
Top tools
Hit: Betts (55 on the 20-80 scouting scale)
The lone catcher on the Top 200 who projects as a better-than-average hitter, Betts makes consistent hard contact from the left side of the plate. He proved himself by performing well against top competition on the showcase circuit last summer.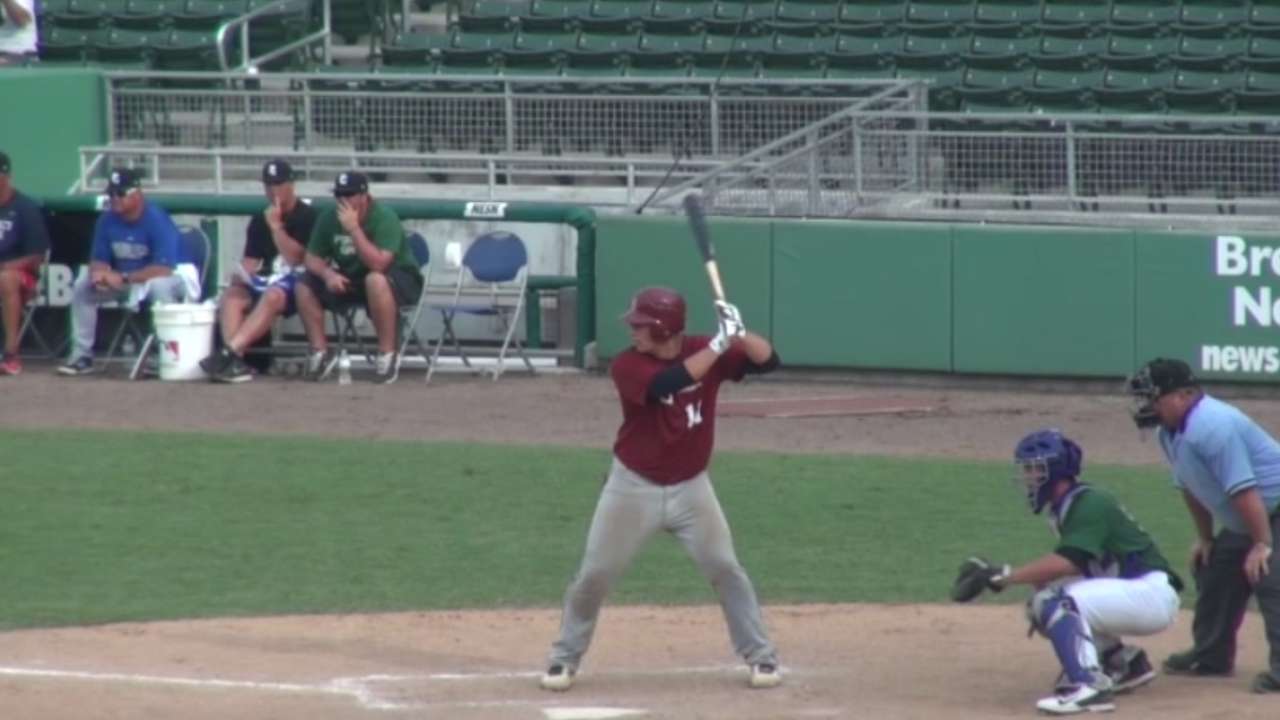 Power: Betts (60)
Betts is a 6-foot-2, 220-pounder with the bat speed and strength to drive the ball to all fields without swinging for the fences. His power rates a half-grade ahead of that of Stephenson and Buford (Ga.) High's Joey Bart (No. 134 on the Top 200).
Run: Ward (40)
Speed doesn't really matter for catchers, and there isn't an average runner among the Top 200 crop. Ward shows some instincts on the bases and stole seven bases without being caught this spring.
Arm: Ward (65)
Stephenson and Rei have plus arms, but Ward's is a notch better than that. He was the best defensive catcher on the U.S. collegiate national team last summer, with more than one observer speculating that Ward could have a mid-90s mph fastball if he became a pitcher. Ward threw out 36 percent of runners attempting to steal this spring.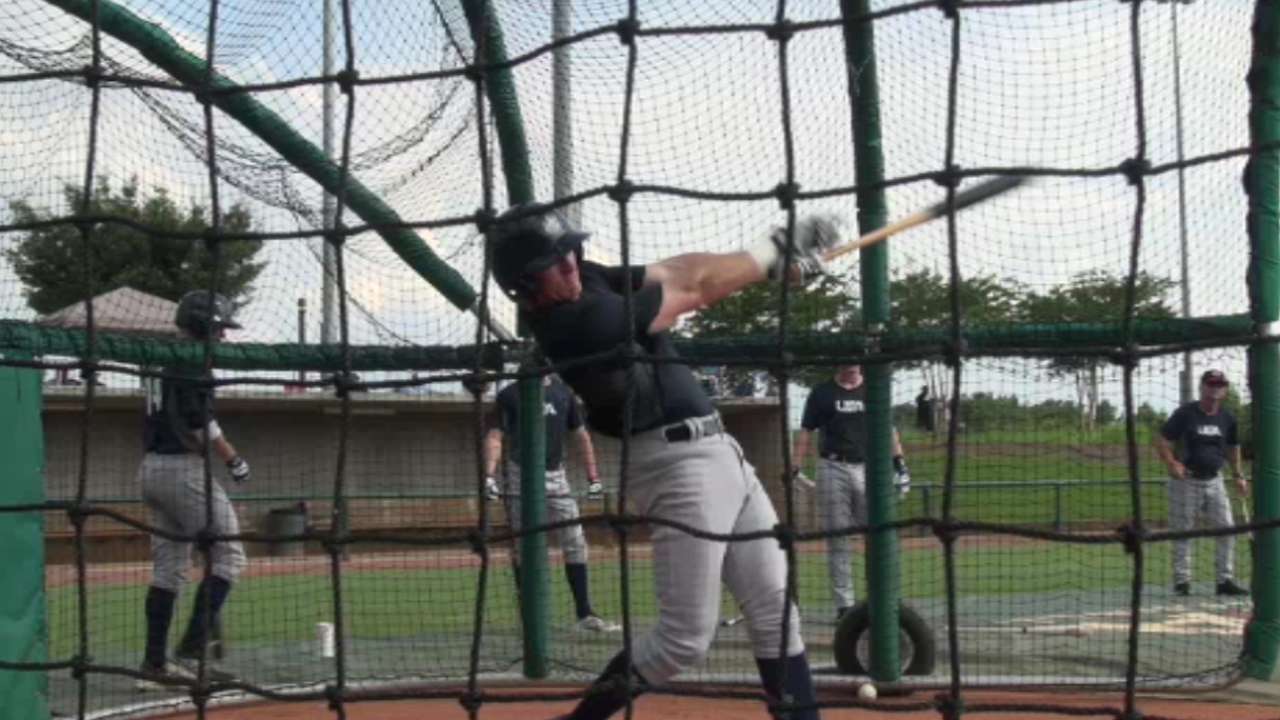 Field: Herbert (60)
Herbert has polished his receiving skills by handling Kolby Allard at San Clemente High and several top pitching prospects on the U.S. national 18-and-under team last summer. He's the complete package defensively, with a strong arm and advanced game-calling skills for a high schooler.
Highest ceiling: Betts
Betts has raw arm strength and an exemplary work ethic that has allowed him to improve his throwing and receiving this spring. He's a potential .270 hitter with 20 homers on an annual basis, and if he can stay behind the plate, that kind of production will make him an All-Star.
Highest floor: Stephenson
A case could be made that Stephenson has the highest ceiling among this Draft's catchers, because he'll stay behind the plate and could produce nearly as much power. Stephenson definitely has the highest floor, because he's the only backstop who doesn't raise any questions as to whether he'll hit enough or be good enough defensively to become a big league regular at the position.
Jim Callis is a reporter for MLB.com and writes a blog, Callis' Corner. Follow @jimcallisMLB on Twitter. This story was not subject to the approval of Major League Baseball or its clubs.