MLB.com Columnist
Fred Zinkie
Waiver-wire wisdom: 10 players to target
Young bats, starting pitchers slated for a two-outing week among top pickups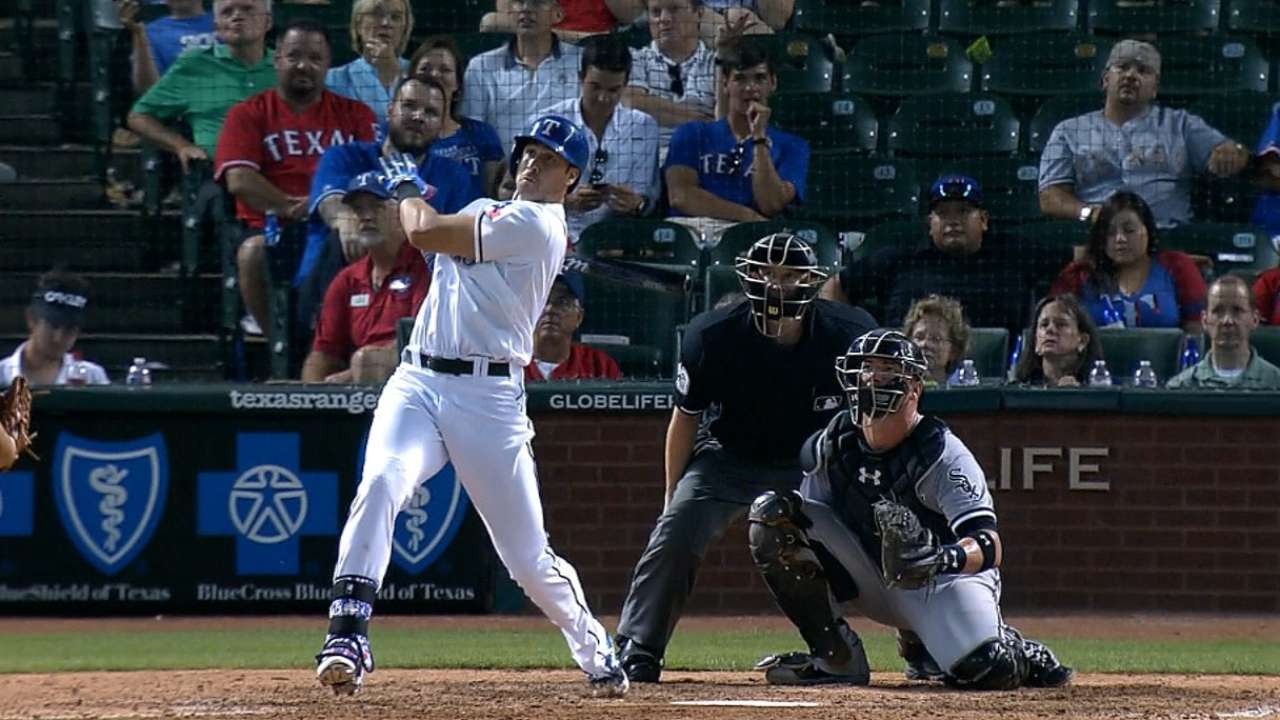 The emergence of several talented young hitters has given fantasy owners some exciting waiver-wire options to consider. Also to mull over: several pitchers who are set for a two-start week. If you want to win your league, you should at least give thought to the 10 players below:
Joey Gallo, third base, Rangers: As far as debuts go, good luck topping Gallo's success from on Tuesday. In his first big league game, the third baseman went 3-for-4 with a homer and four RBIs. He followed it up with his second homer on Wednesday night. Filling in for injured star Adrian Beltre, the 21-year-old should receive regular at-bats at the hot corner for most of June. Gallo's role for the rest of the summer will likely be dictated by his success this month, as he could be a lineup regular in the Majors or Minors by July. But with his immense power potential (42 homers in 2014), Gallo should be owned in all leagues just in case he sticks.
Rusney Castillo, outfielder, Red Sox: Fantasy owners have cooled on Castillo, who has hit .211 with zero homers and one steal in 38 at-bats since joining Boston's lineup on May 22. But the outfielder deserves a much longer leash, as he accumulated a pair of homers and three steals in 36 at-bats last September. At age 27, Castillo could be primed to provide five-category production once he gets his bearings in the Majors.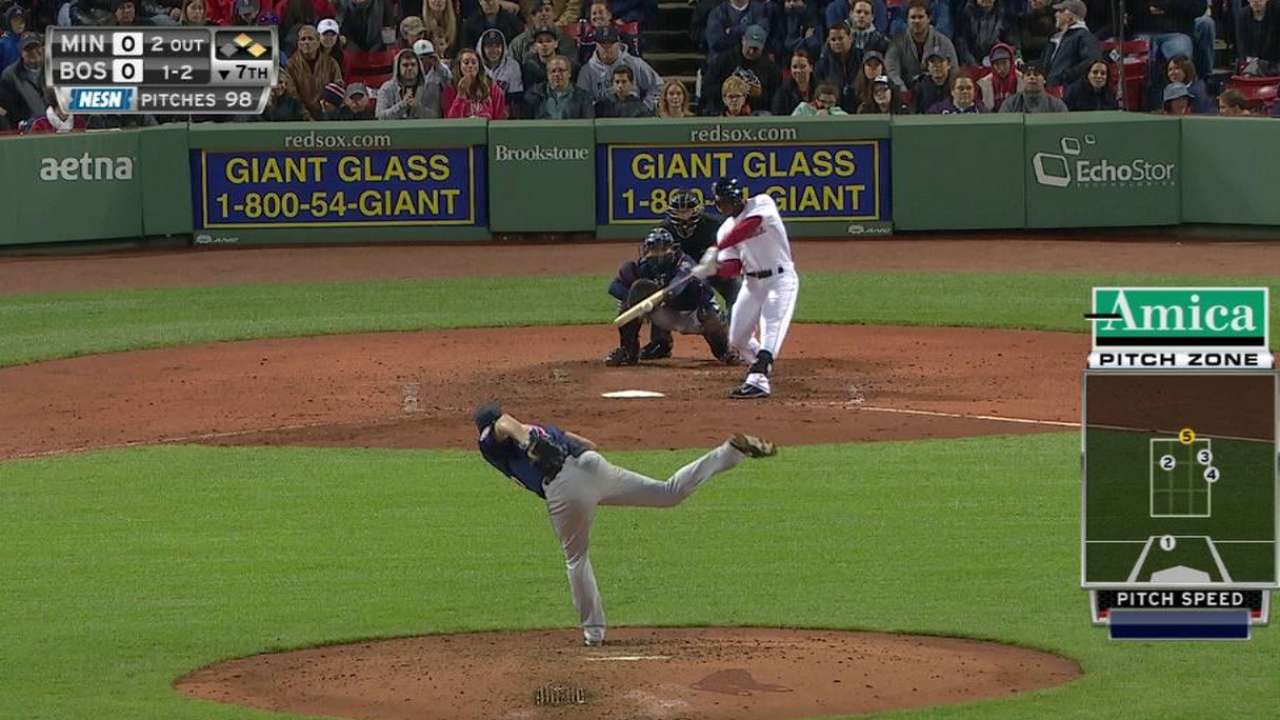 Addison Russell, second baseman, Cubs: The 21-year-old had some initial struggles in the Majors, but he picked up the pace by hitting .273 with four homers and 14 runs scored in 106 plate appearances during May. Russell is likely several years from reaching his peak, but he can already provide fantasy owners with multicategory production. And if manager Joe Maddon rewards his improvements by moving him up to a premium lineup spot, Russell could see his fantasy value jump even more.
DJ LeMahieu, second baseman, Rockies: The career .284 hitter has taken his game to another level by hitting .339 in 177 at-bats this season. A candidate to steal 15 bags on the year, LeMahieu benefits from playing home games at offense-inducing Coors Field, where he has compiled a career .783 OPS. The 26-year-old lacks the upside of this list's other young hitters, but he is a safe source of production at a scarce position.
Billy Burns, outfielder, A's: With speed to burn, Oakland's new leadoff hitter is ready to make an immediate impact in all leagues. Burns has hit .320 with 12 steals in 125 career at-bats, and he could be a difference-maker in the steals category for a while given Coco Crisp's likely extended absence. Because the 25-year-old is compiling runs and posting a helpful average from his premium lineup position, he will be much more than a one-category contributor.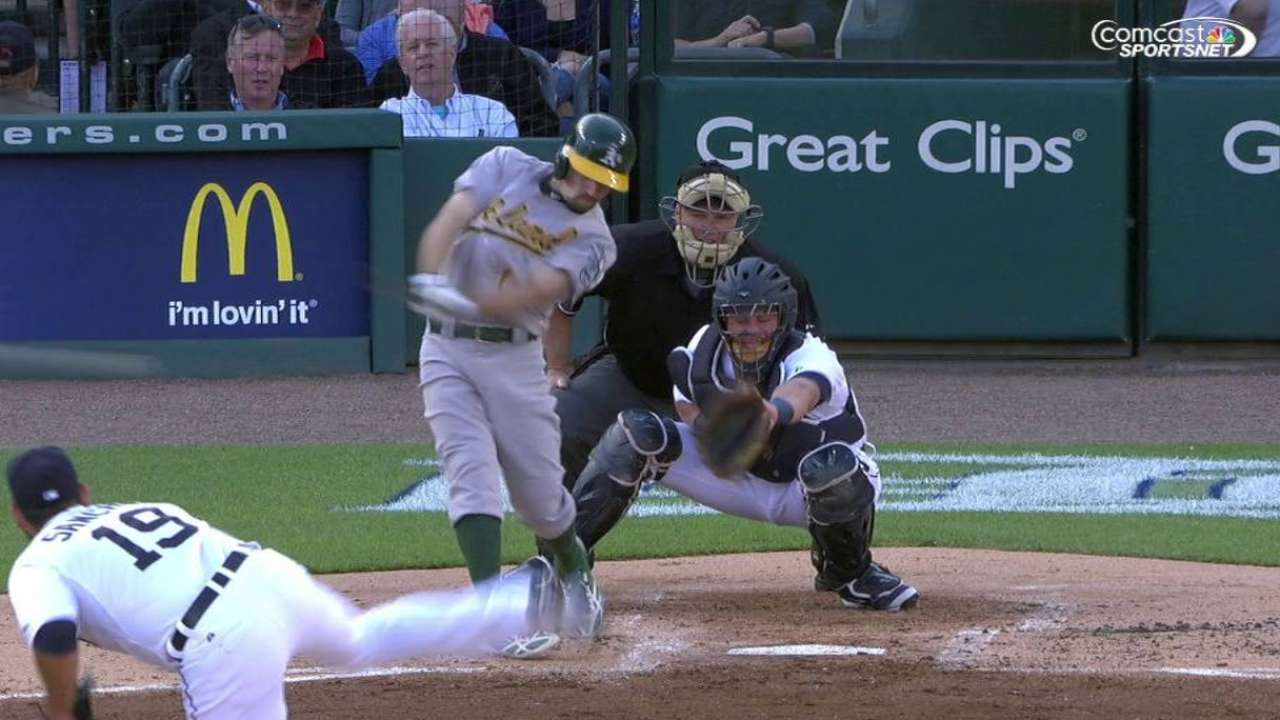 Eduardo Rodriguez, starter, Red Sox: The 22-year-old scattered five baserunners over 7 2/3 shutout innings during his first Major League start, which earned him his first win and at least one more turn in the rotation. He followed it up with one earned run on two hits over seven innings to improve to 2-0. Having already accumulated 534 2/3 Minor League innings, this talented youngster possesses enough experience to sustain his initial big league success. Looking ahead, Rodriguez could earn a permanent spot in a Red Sox rotation that includes multiple candidates for demotion. Because of his immense potential, he should be owned in all leagues.
Nate Karns, starter, Rays: Having allowed no more than two runs in eight of his past 10 starts, the right-hander has become a consistent mixed-league option. Pitching at a spacious home park and in front of a talented defense that leads the Majors with a .723 defensive efficiency ratio, the 27-year-old could sustain his success next week, when he makes home starts against the Angels and White Sox.
C.J. Wilson, starter, Angels: The veteran left-hander has rebounded from a disappointing 2014 season to log a 3.55 ERA and a 1.18 WHIP in 11 starts this year. Wilson will start off his Week 10 schedule with a matchup against the Rays at their pitcher-friendly home park before returning to his spacious home venue to take on the A's. The matchup with Oakland is especially enticing, as the A's rank 27th in the Majors with a .624 OPS against southpaws.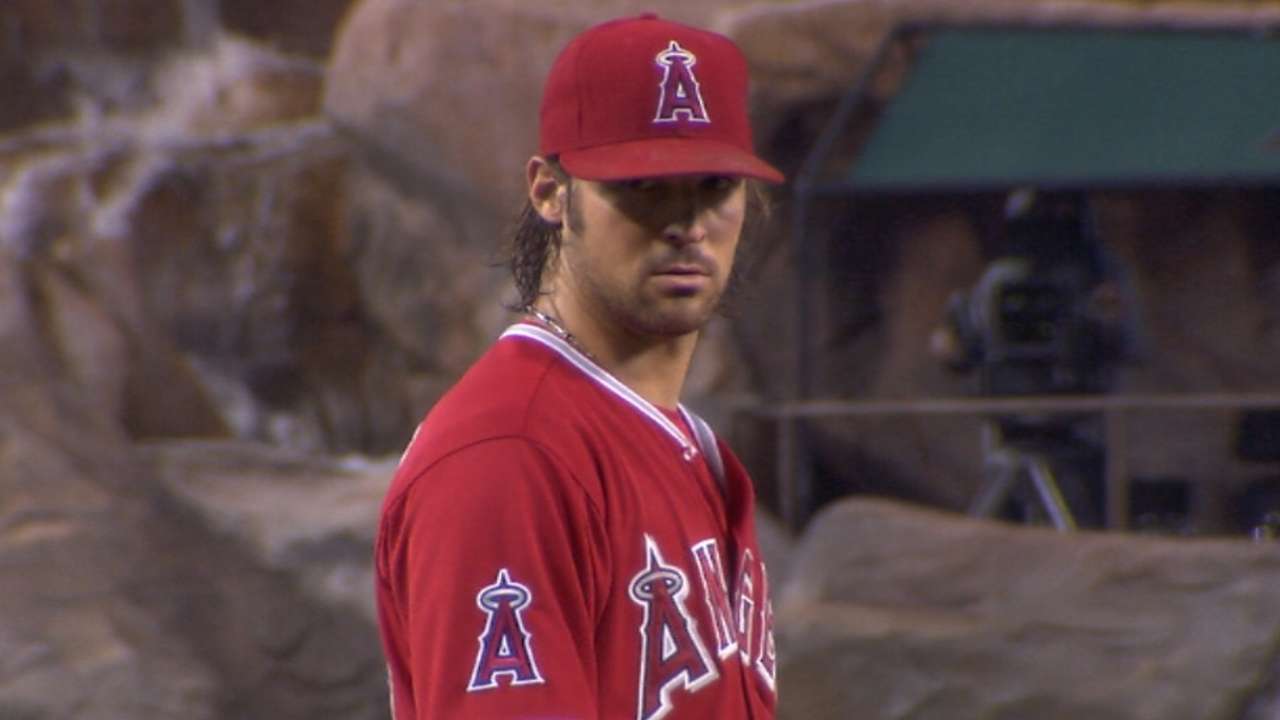 Mike Bolsinger, starter, Dodgers: Having posted a 1.98 ERA and a 1.07 WHIP in six starts since joining the Dodgers' rotation, the 27-year-old could be a late bloomer. And before you dismiss his success as small-sample luck, please note that Bolsinger also produced a 1.42 ERA and a 0.95 WHIP in four 2015 Triple-A outings. The right-hander could fare well during a pair of starts next week, which he will open by working at his pitcher-friendly home park against the D-backs before heading to spacious Petco Park to take on a Padres lineup that ranks 25th in the Majors with a .672 OPS vs. righties.
Carson Smith, reliever, Mariners: Seattle closer Fernando Rodney sometimes gave Mariners fans a scare from 2013-14, posting a 1.34 WHIP each season. And having allowed 10 runs and 20 baserunners in his past 10 innings, the veteran could soon see his ninth-inning reign come to a close. Sure, owners in shallow leagues can still find stoppers such as A.J. Ramos, John Axford or Brad Ziegler on waivers. But those in deep formats would be wise to stash Smith, who could soon bring his impressive career 0.86 ERA and 0.70 WHIP into the ninth inning.
Fred Zinkie is the lead fantasy baseball writer for MLB.com. Follow him on Twitter at @FredZinkieMLB. This story was not subject to the approval of Major League Baseball or its clubs.