Street weighs in on the Trout-Pujols debate
Angels closer says walking MVP to get to first baseman will bite teams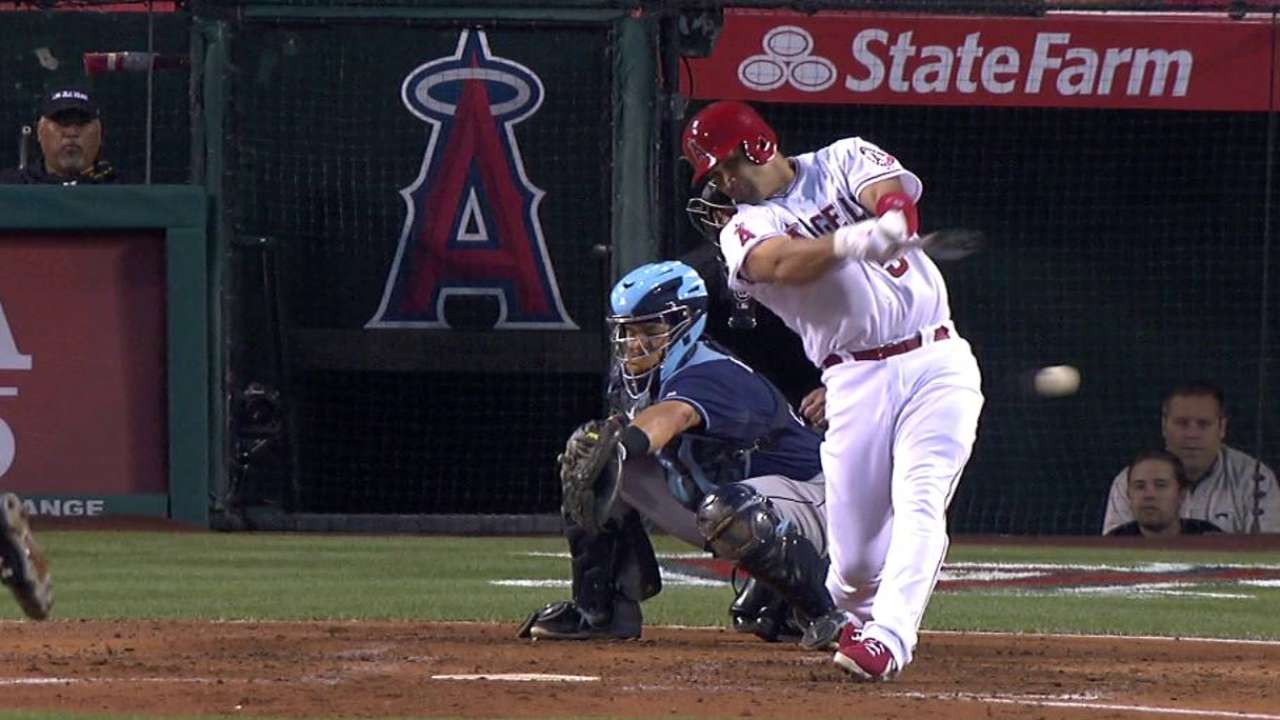 ANAHEIM -- Albert Pujols has already weighed in on the issue. So has Mike Trout. Pujols thinks it makes sense to walk Trout to get to him, because you don't want the Angels' best player beating you; Trout just lets the other manager manage.
But after Trout was intentionally walked to get to Pujols in a big spot for the third time in the Angels' 10-game homestand, which ended Wednesday night with a 6-5, 10-inning loss to the Rays, someone on the other side of the ball chimed in -- someone who's made his living pitching to great hitters in tight spots: Angels closer Huston Street.
Street gave up the game-deciding home run Wednesday, a solo shot to Kevin Kiermaier leading off the 10th inning, but that wasn't too interesting to him. Street made a "good, not great" pitch that a big league hitter put a big league swing on. He wasn't worried about it.
On the other hand, it sounded as if he'd been waiting to jump in on the "Trout or Pujols?" question.
"I hope they keep doing it. Because Albert's maybe the greatest hitter of all time," Street said. "I think it's gonna end up working out for us a lot more than it works out for them, if they continue to walk Trouty to get to Albert."
Of the three times it's happened since May 25, it's worked out for the Angels once and the opponent twice. On Wednesday, Pujols grounded out to third to end the ninth inning with the winning run on second base. The time before that, he flied out to strand the bases loaded. The first time, he delivered a walk-off single.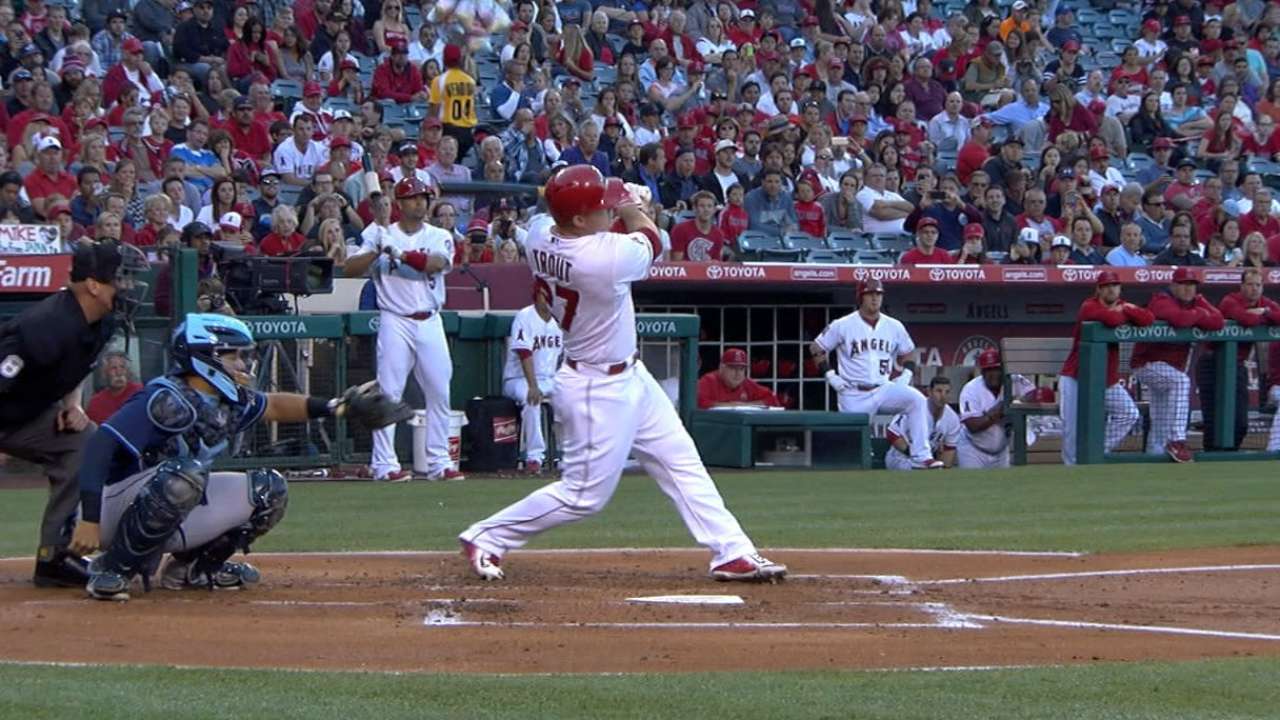 "I think if they pitch to Trout, they're gonna get beat a lot too, because he's the reigning MVP," Street said. "Any time you're in that situation as a team I think the advantage is to us. And I know if you're out on the mound, it really is 'flip a coin.'"
It's a debate for a manager, it's a debate for a pitcher, and it's a debate in the Angels' bullpen, too.
"We talk about it all the time in the 'pen," Street said. "Like, 'Would you want to walk Trouty to get to Albert?' 'I don't know.' I don't know. It's two of the best hitters in the game. I'm glad they're on my team."
Street gets why teams do it. He gets why a team might not do it. And he gets that he doesn't envy those who have to make the choice.
"I kind of understand the strategy, but you make mistakes to Albert Pujols -- he's got, what, 534 homers to his name and counting, with a lot more career left?" Street said. "That's a tough spot to be in as a pitcher. You don't want to be in that spot. Bottom line."
David Adler is an associate reporter for MLB.com. Follow him on Twitter @_dadler. This story was not subject to the approval of Major League Baseball or its clubs.