MLB.com Columnist
Jonathan Mayo
Trumbo trade opens up spot for Tomas
Prospects Reinheimer, Guerrero may eventually tilt deal in Arizona's favor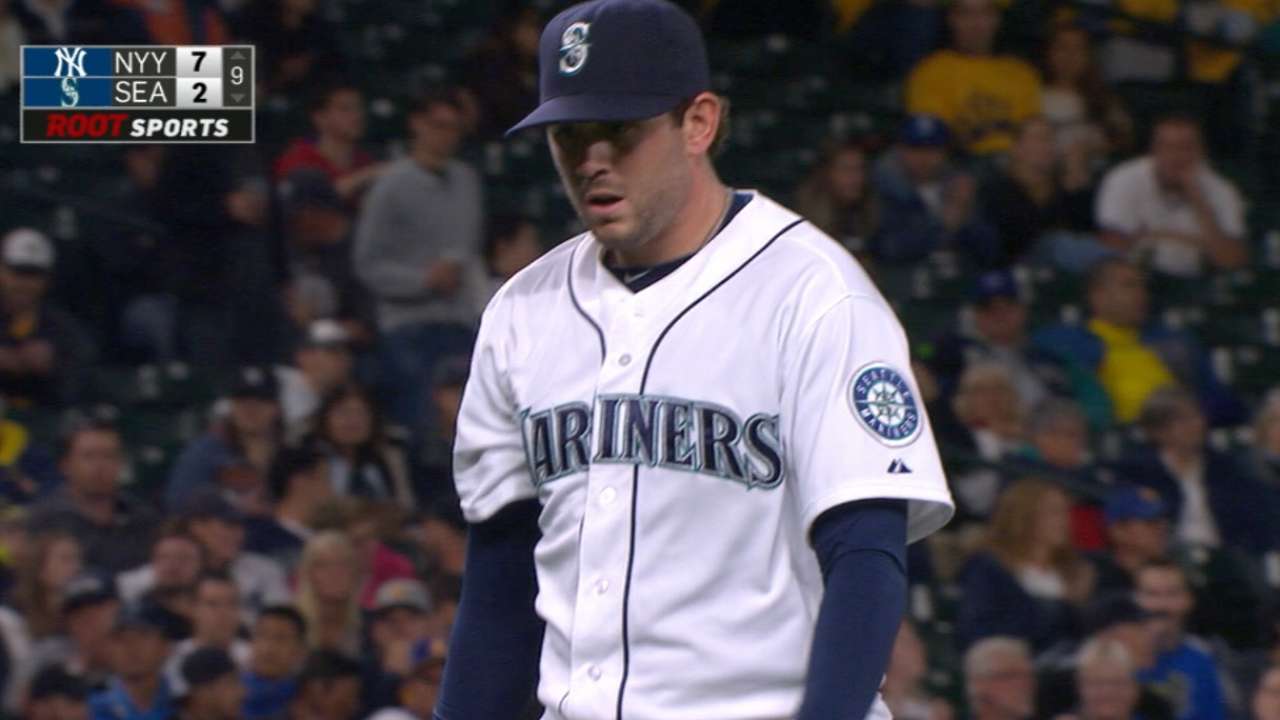 No one seemed overly surprised when Mark Trumbo was dealt to the Mariners on Wednesday, not even Trumbo himself. His time in Arizona did not go exactly as planned, with injury keeping him to just 88 games in 2014 and the right-handed power not coming consistently at any point like it did with the Angels.
So Trumbo goes back to the American League West, where he can play both corner outfield positions, some first base and spend some time as the designated hitter. Seattle also gets some much-needed pitching help in the form of Vidal Nuno.
• Mariners get Trumbo, Nuno in 6-player deal
In return, the D-backs got a four-player package: some catching and bullpen help at the big league level from Welington Castillo and Dominic Leone, along with prospects Gabriel Guerrero and Jack Reinheimer. Was that enough of a return for a former All-Star in Trumbo, a guy who hit 95 home runs over three seasons before coming to Arizona, as well as Nuno, a lefty with starter potential?
Some of that might depend on what one thinks Trumbo will bring to the table. He's always been a free-swinging, power-only kind of hitter, and that was continuing in 2015, with him finding that power stroke for seven homers in May. Perhaps back in the AL West, where Trumbo's lack of speed can be hidden more frequently at DH, he can once again do that consistently.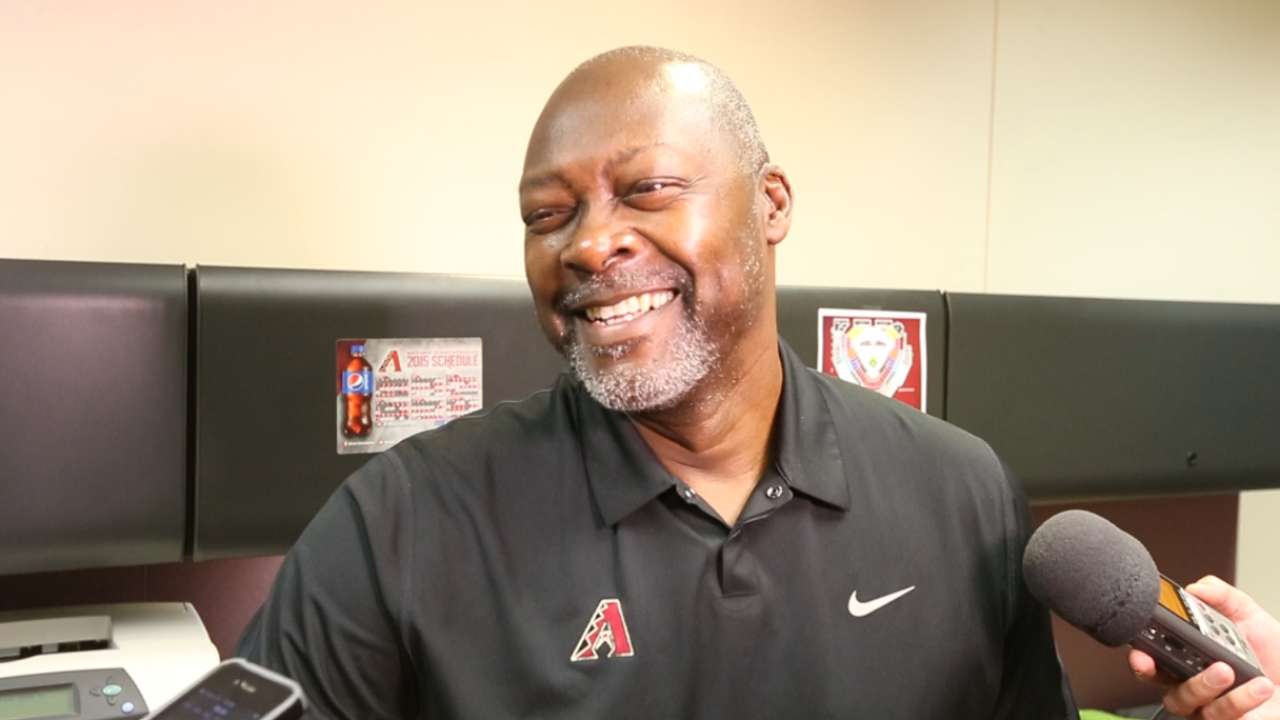 Before getting to analyzing the prospects in the deal, Guerrero and Reinheimer, it's important to point out the "addition by subtraction" element of this trade. Since Arizona signed Yasmany Tomas, questions have been swirling over how there would be room for both Trumbo and Tomas on the team. Jake Lamb heading to the disabled list helped delay that talk, but he's slated to come back the weekend of June 20-21, which would have caused a logjam in right field. Now Tomas can move to right and Lamb can take over at third, giving the D-backs a better overall lineup, not to mention improved long-term defense at third.
OK, now to the prospects. Neither Guerrero nor Reinheimer is an elite-level player. Guerrero was ranked No. 5 on MLB.com's Top 30 Prospects list for the Mariners, while Reinheimer was 14th. Both were playing in the Double-A Southern League, so at least they won't have to adjust to a new circuit with the change in organizations.
Guerrero, the nephew of Vladimir Guerrero, has the higher upside, Reinheimer has the higher floor. Let's start with him. The East Carolina product is a solid middle-infield prospect, one who has the skills to play shortstop regularly, but has also seen some time at second. He makes contact and he can run. Reinheimer defends well, too, the kind of player who's plus instincts allow his tools to play up. It's unclear if he'll be an everyday big leaguer, but he will get there in some capacity in the next year or so.
With Guerrero, there's a little less certainty. The raw tools are undoubtedly there, with power, some speed and a very strong arm from an outfield corner, just like Uncle Vlad. A free swinger to a fault, Guerrero put up excellent numbers across the board in 2014. But they came in the hitter-friendly California League while playing for High Desert, perhaps the greatest place to hit on Earth.
People wanted to see Guerrero do it again in Double-A before they were all in, and so far, they may have been disappointed. He was hitting .215/.262/.305 at the time of the trade, while striking out in 25 percent of his plate appearances. Guerrero is just 21, three years younger than the average hitter in the Southern League, so there's time yet.
That, it seems, is the key to this deal, regardless of what Trumbo (and Nuno) do for the Mariners. On the surface, this is a pretty fair deal. Arizona clears a logjam by trading a fairly one-dimensional player back to the league he probably belongs in, along with a lefty not in its rotation plans. The D-backs get back two usable parts they can use now and a potential future utility man in Reinheimer. If Guerrero can harness his swing and his considerable raw tools and eventually develop into the toolsy right fielder some had envisioned, then this will end up being a win for the D-backs.
Jonathan Mayo is a reporter for MLBPipeline.com and writes a blog, B3. Follow @JonathanMayoB3 on Twitter. This story was not subject to the approval of Major League Baseball or its clubs.