Herrmann's hardy effort guides Twins to win
Catcher hits RBI double and scores in 2nd, while shaking off foul-tip to ribs to call masterpiece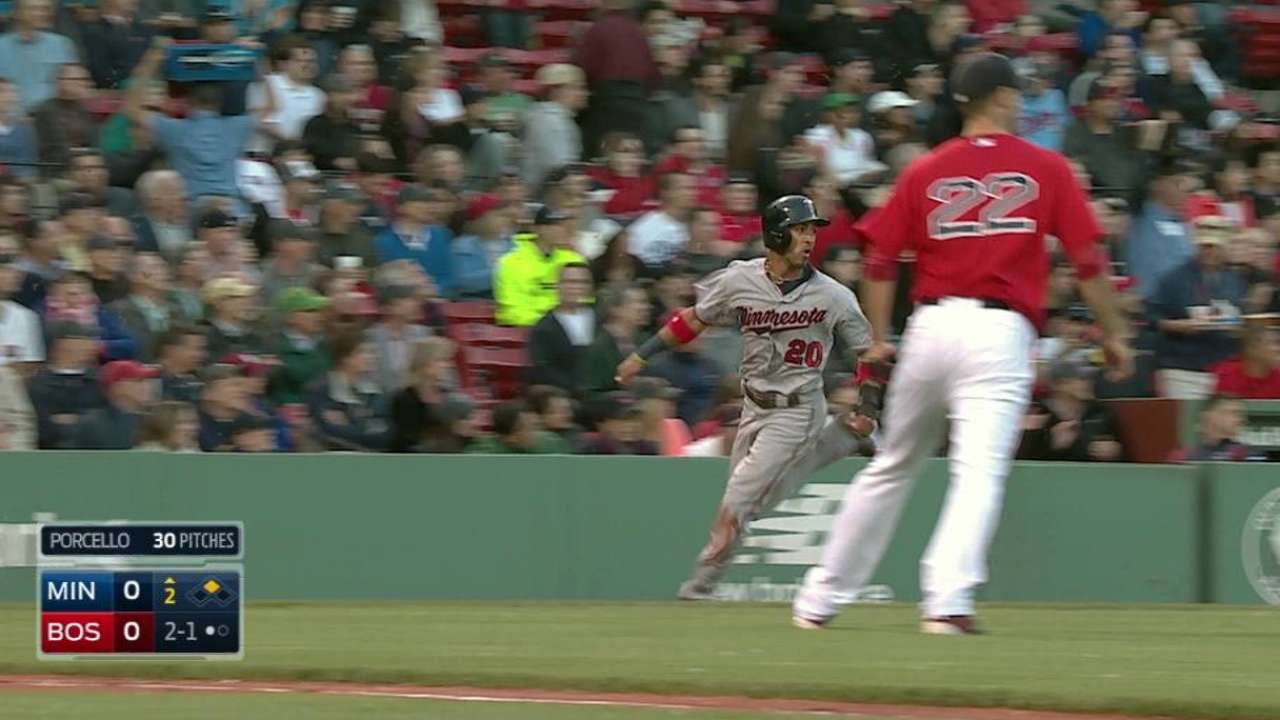 BOSTON -- Chris Herrmann smiled while sporting athletic wrap around his torso after Wednesday's doubleheader nightcap against the Red Sox. He was likely in some amount of pain from taking a foul-tip shot to the ribs in the fourth inning.
Luckily for the Twins' catcher, his performance in a 2-0 win at Fenway Park probably made the discomfort easier to bear. The 27-year-old hit a key RBI double, scored the game's only other run and served as an excellent batterymate for the pitching staff, which combined to record a two-hit shutout.
"That sucked when I got drilled in the ribs, but Trevor [May] was pitching spot on," Herrmann said. "I'm not going to pull myself from the game because I got hit in the ribs. I want to help Trevor win a ballgame. Glad I did a good job, we were on the same page the whole night. Couldn't ask for a better start, really."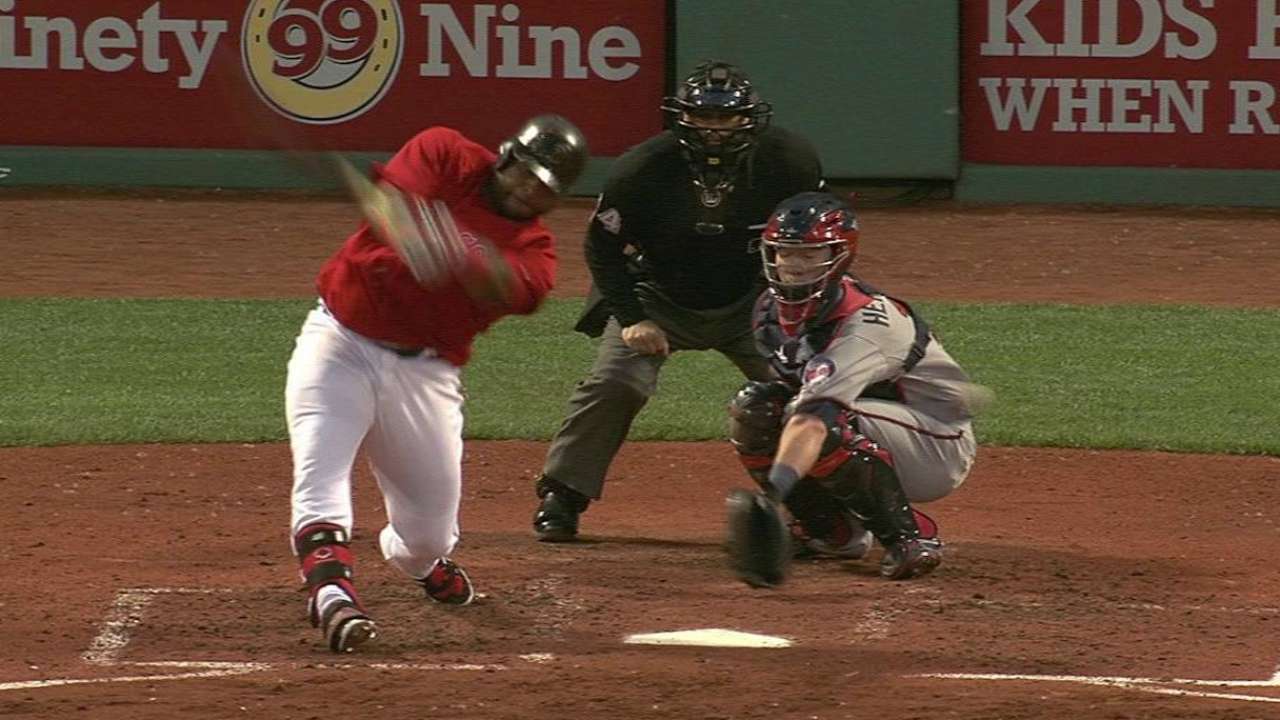 The Twins got their most pivotal contributions from Herrmann behind the plate, where he helped guide May through seven scoreless innings. The pair had previously worked together in the Minors, and that experience was on full display throughout May's impressive outing.
"We went over [the Red Sox] before, but the biggest thing was when we wanted to throw something in a situation, not to shy away from it. Just be aggressive," May said. "I keep saying it, be aggressive. We're just trying to work together. I'm 100 percent comfortable shaking when I need to and trying to adjust that way."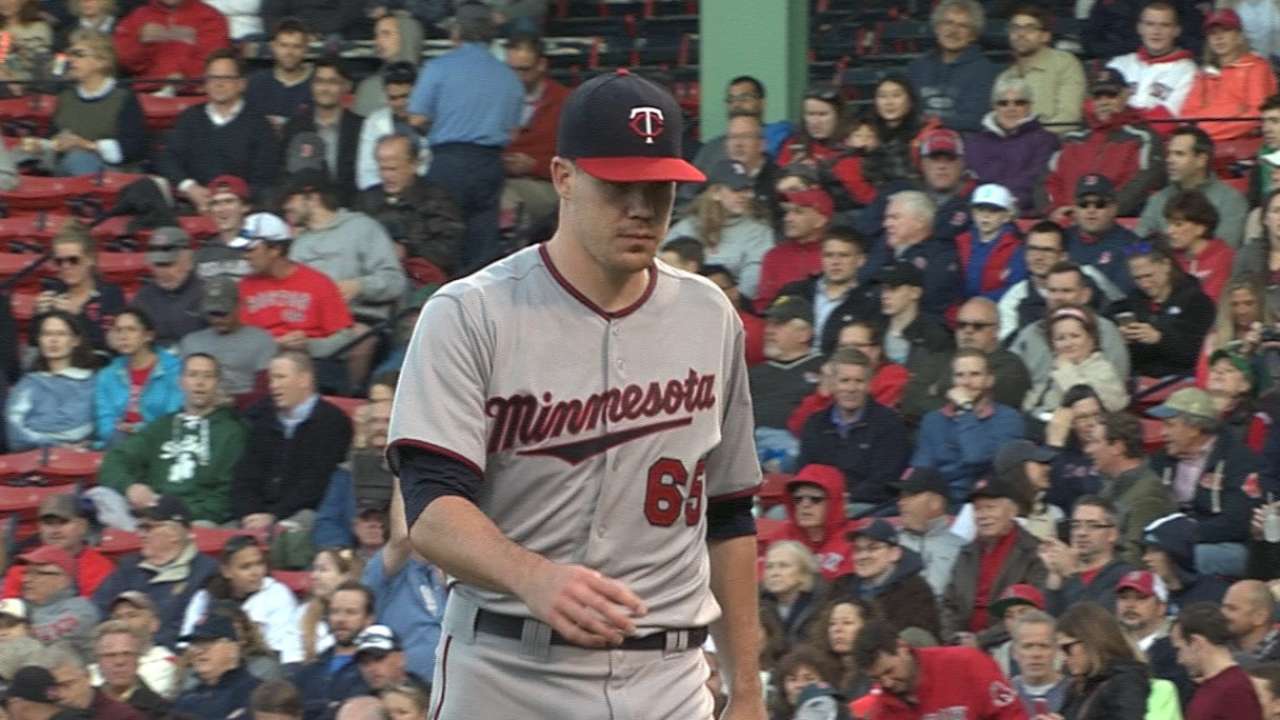 The offensive half of Herrmann's night came in the second inning. He began by sending a 2-1 fastball from Rick Porcello careening off the Green Monster, giving his team a one-run lead.
Herrmann added to that total two at-bats later when Danny Santana brought him home from third on a well-executed safety squeeze play.
"He did a good job anticipating, and he got a really good jump," Twins manager Paul Molitor said.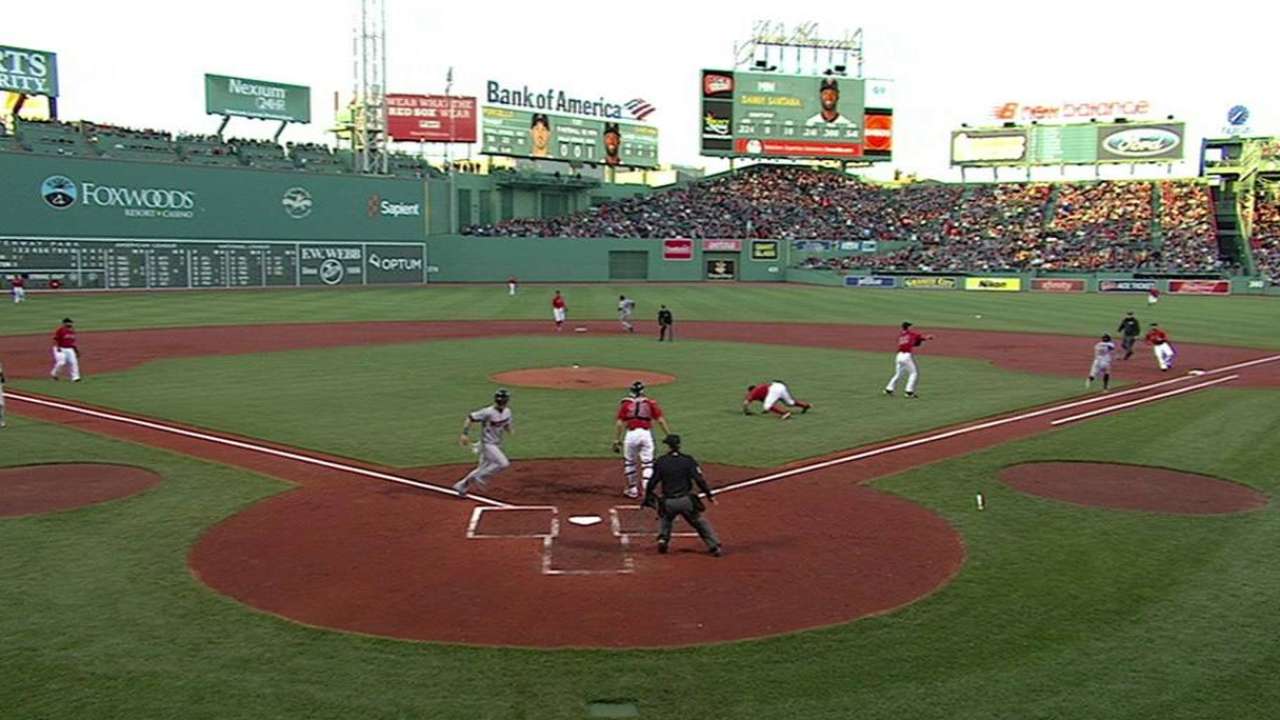 As for the knock to his ribs, Herrmann initially shrugged, content to simply grin and bear the injury on the tail end of a winning effort.
"Just something you've got to deal with," he said.
Alec Shirkey is an associate reporter for MLB.com. This story was not subject to the approval of Major League Baseball or its clubs.