Twin bill microcosm of Sox inconsistent bats
After producing a season-high 13 hits in Game 1, club manages just two in nightcap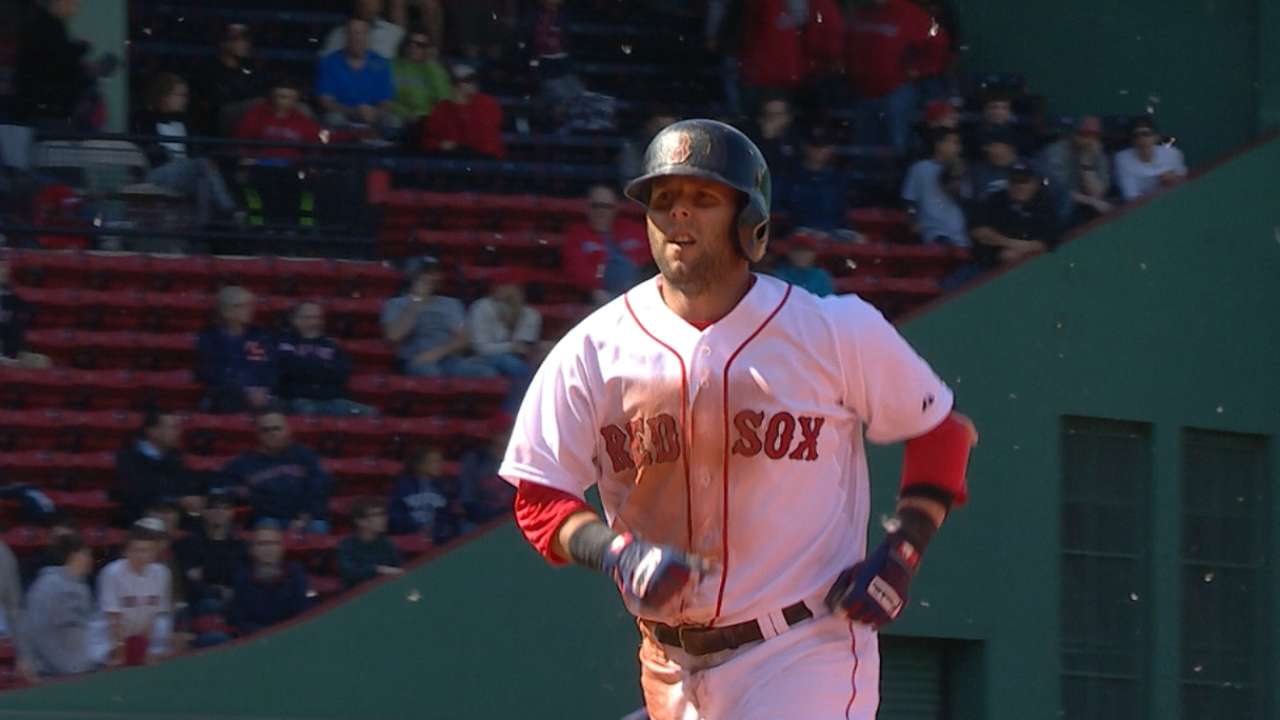 BOSTON -- It's been a coin toss so far this season trying to figure out which Red Sox offense will be seen on a given day.
That inconsistency was never more evident than in Wednesday's doubleheader against the Twins. In Game 1, the Red Sox belted out a season-high 13 hits in a 6-3 win. In Game 2, the team managed a season-low two hits and was shut out for the fourth time this season in a 2-0 loss.
The Red Sox clubhouse was energetic and full of smiles after a Game 1 win, but a ghost town after Game 2.
Twins starter Trevor May and the rest of the Twins' pitching staff handcuffed the Red Sox in Game 2, retiring the final 19 batters faced.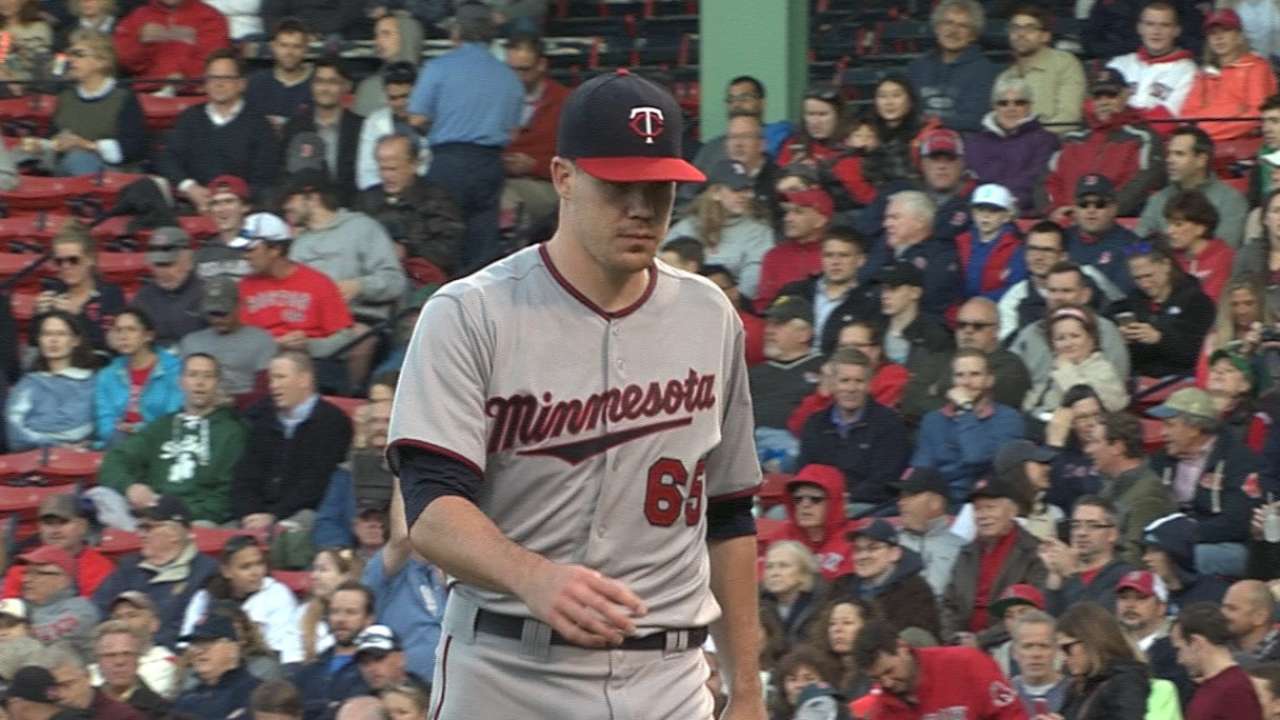 "Certainly it's what we didn't expect, I can tell you that, going into the game," Red Sox manager John Farrell said. "That's not to take anything away from May. He stayed in the corners, he was down, he had good stuff, threw pitches for strikes.
"We capitalized on some pitches up in the strike zone in Game 1. We didn't get those today in the nightcap."
Four players had multiple hits in Game 1, including Dustin Pedroia and Xander Bogaerts, who combined for seven. Pedroia and Carlos Peguero were the only players that managed hits in the nightcap, and they both came in the third inning.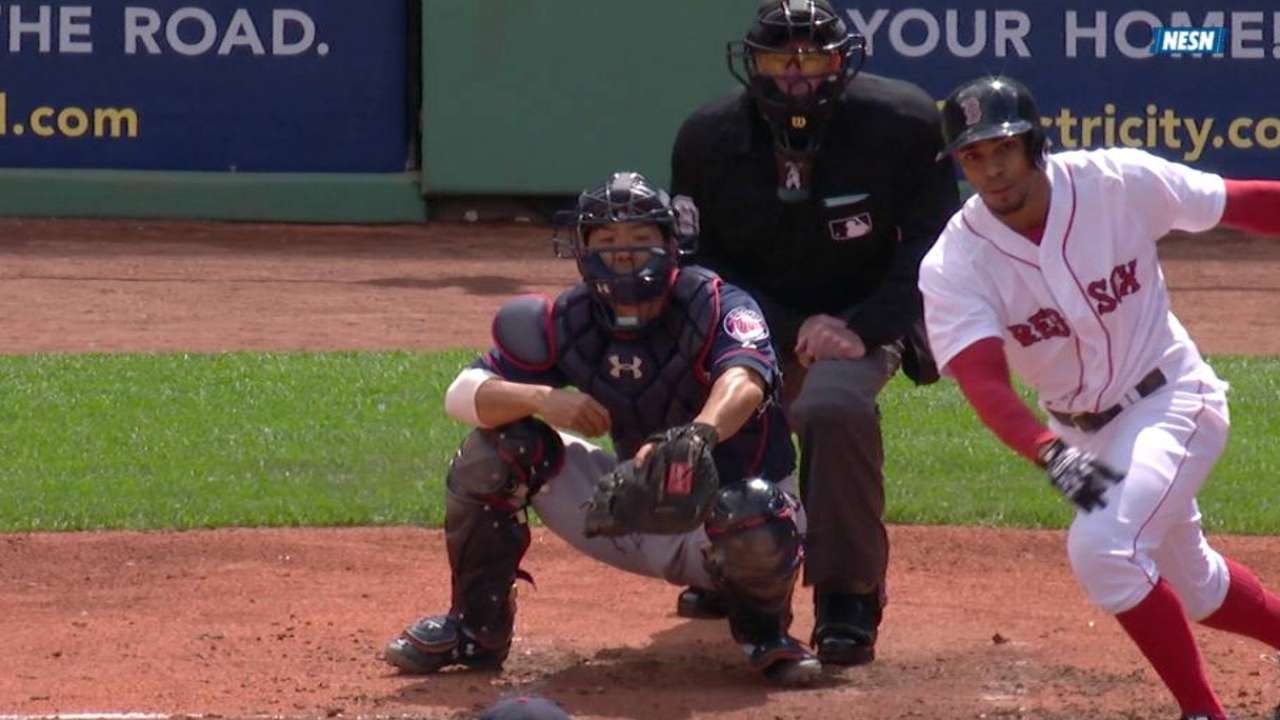 When the Red Sox have found success as of late, it's been from playing aggressively. Farrell hasn't been shy about putting on double steals, hit and runs and taking chances on the basepaths.
While that was possible with 15 baserunners in the day game, managing just two baserunners made that all but impossible for the Red Sox in the nightcap.
"You can't win ballgames like that," Bogaerts said. "Tomorrow is a new day."
Quinn Roberts is a reporter for MLB.com. This story was not subject to the approval of Major League Baseball or its clubs.