Kluber burned in key 3rd vs. aggressive Royals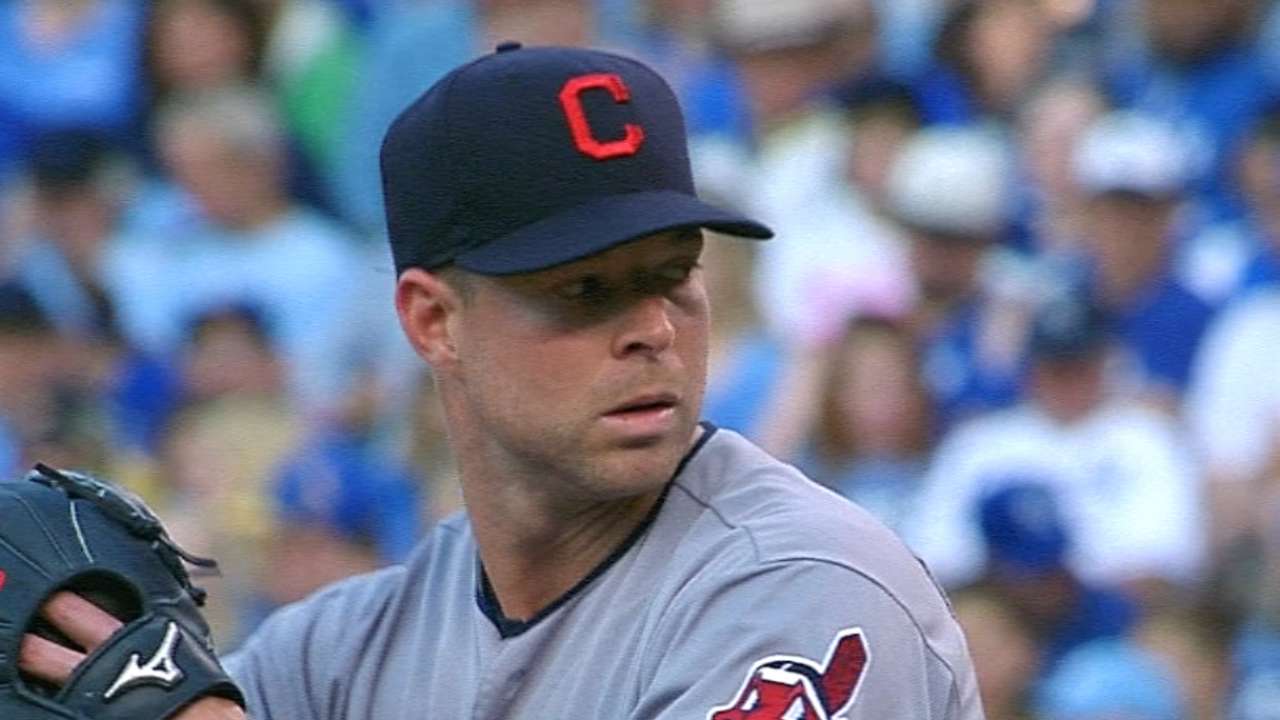 KANSAS CITY -- With wins in three of his previous four starts, Indians ace Corey Kluber looked primed for redemption on Wednesday against the Royals after losing twice to them earlier this season.
Those ambitions cooled when Royals shortstop Alcides Escobar doubled down the left-field line on the first pitch. He then scored when Mike Moustakas singled into right field on the very next pitch.
Then the third inning went something like this: strikeout, single, single, RBI double with a play at home, RBI double, RBI double, walk, groundout. That pivotal inning sent the Indians to a 4-2 loss in the middle game at Kauffman Stadium.
"Fortunately in that third, we had the play where [Jason Kipnis] had the good relay, throws the guy out at the plate to kind of eliminate more, but then after that, [Kluber] really buckled down," manager Terry Francona said. "We had opportunities, too, and just didn't do much with them."
The Royals recorded four doubles against Kluber -- matching the total hit against him in five previous away games this season.
Kluber fell to 0-3 against Kansas City this season. He entered Wednesday's game having not lost a start since giving up five runs in a 7-4 loss to the Royals on May 7.
"I thought he started out almost similar to the game here," Francona said of the game on May 7. "The first pitch of the game, they kind of ambushed him, and they were early-count swinging, and he was leaving some balls over the middle."
"We didn't change our approach," Kluber said. "They've always been pretty aggressive against me. That one inning just ended up being the difference."
Kluber still racked up nine strikeouts and issued just one walk in his fourth career complete game, his second against the Royals. He also continued his sharp trend from May, where he logged 10 times as many strikeouts to walks (60 to 6) -- the first Indians pitcher in at least a century to reach such a mark in one month.
"You want to be careful what you tell a guy because we love when he establishes his fastball, especially early," Francona said. "We don't want him to steer away from his fastball because that's what makes him good. He just didn't locate."
Jordan Wilson is an associate reporter for MLB.com. This story was not subject to the approval of Major League Baseball or its clubs.