Jordan's tough night starts early in place of Strasburg
Right-hander allows four first-inning runs in loss to Blue Jays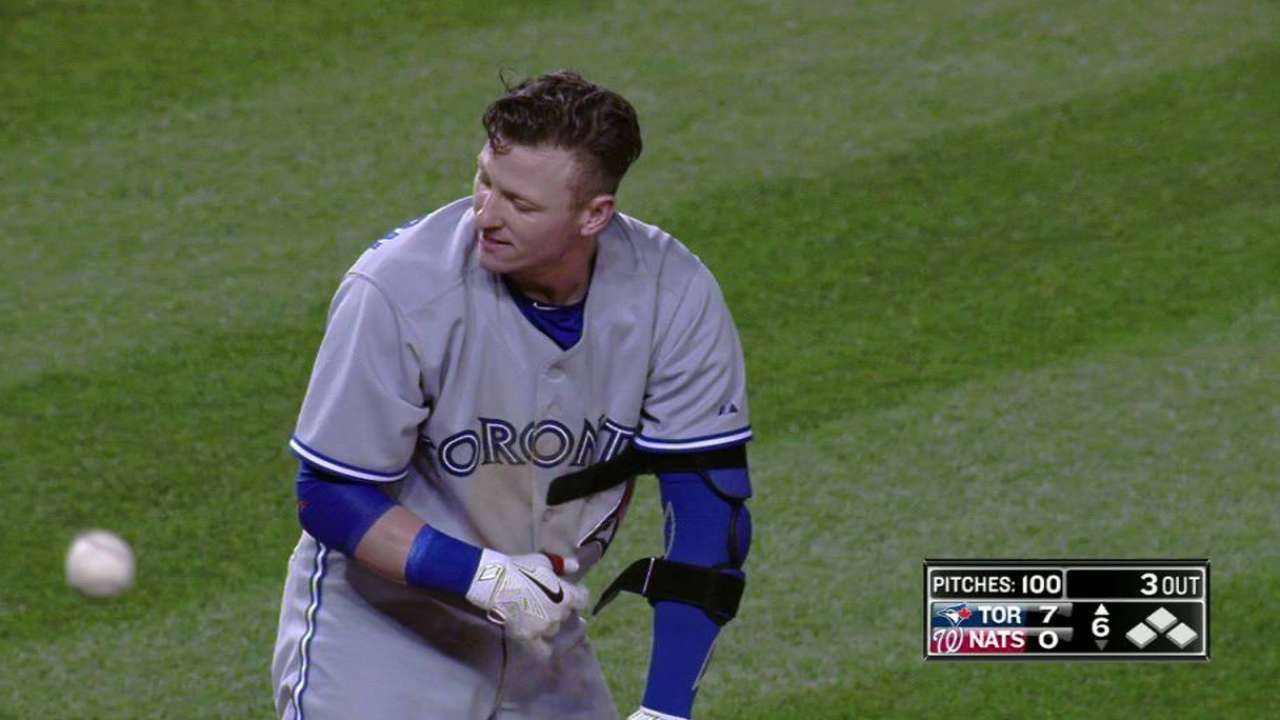 WASHINGTON -- Taylor Jordan made his first start of the season Wednesday night and took the loss after allowing seven earned runs in six innings in Washington's 8-0 loss to Toronto.
Filling in for an injured Stephen Strasburg, who went on the 15-day disabled list on May 30 with a strained left trapezius, Taylor's rough night started from the very first batter.
He walked Blue Jays leadoff hitter Jose Reyes on four pitches and then allowed four hits to the next six batters in a four-run, 32-pitch top of the first.
"Walked the first guy, puts pressure certainly. And then, from what I saw, the ball into his arm side had good sink, the ball away didn't necessarily have the same sink," Nationals manager Matt Williams said. "The balls that were left out over the plate were hit straightaway pretty good."
He settled down for a few innings after the choppy start, retiring six of the next seven and striking out the side in the third inning.
"After that, I mean I basically had nothing left to lose, so I just went in there and tried to go as long as they let me," Jordan said.
He threw three more innings, saving the bullpen each inning he went deeper, and allowed three more runs on four hits -- two of which were doubles. His ERA sits at 8.44 after 10 2/3 innings this season.
Jacob Emert is an associate reporter for MLB.com. This story was not subject to the approval of Major League Baseball or its clubs.