Hamels impresses despite lack of run support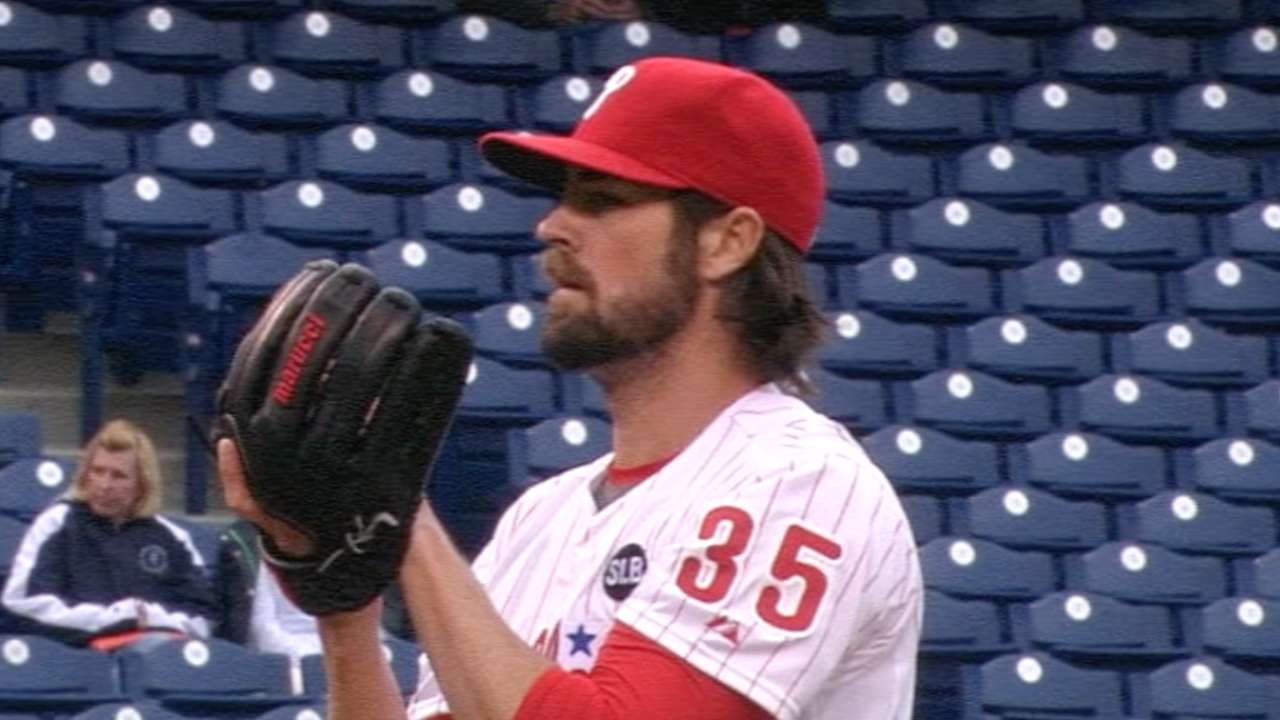 PHILADELPHIA -- First things first: Cole Hamels is OK.
He started to warm up in the top of the eighth inning in Wednesday's 5-4 victory over the Reds in 11 innings at Citizens Bank Park, when Phillies manager Ryne Sandberg emerged from the dugout to remove him from the game.
That had some wondering if Hamels had suffered an injury, which would be catastrophic to the team's rebuilding plans, or had suddenly been traded to a contender.
"Yeah, that's great," Hamels said with a smile, when told about the mild panic it caused among Phillies fans. "That's awesome. Was it on the Phillies' Twitter? As long as I'm getting them the hits, that's all that matters. That's good."
Hamels is fine. The Phillies said they simply wanted Ken Giles to have a few extra warm-up pitches in the bullpen.
"I was discussing with [pitching coach Bob McClure] about Cole's outing and we decided he had some stress throughout his whole outing with the baserunners," Sandberg said.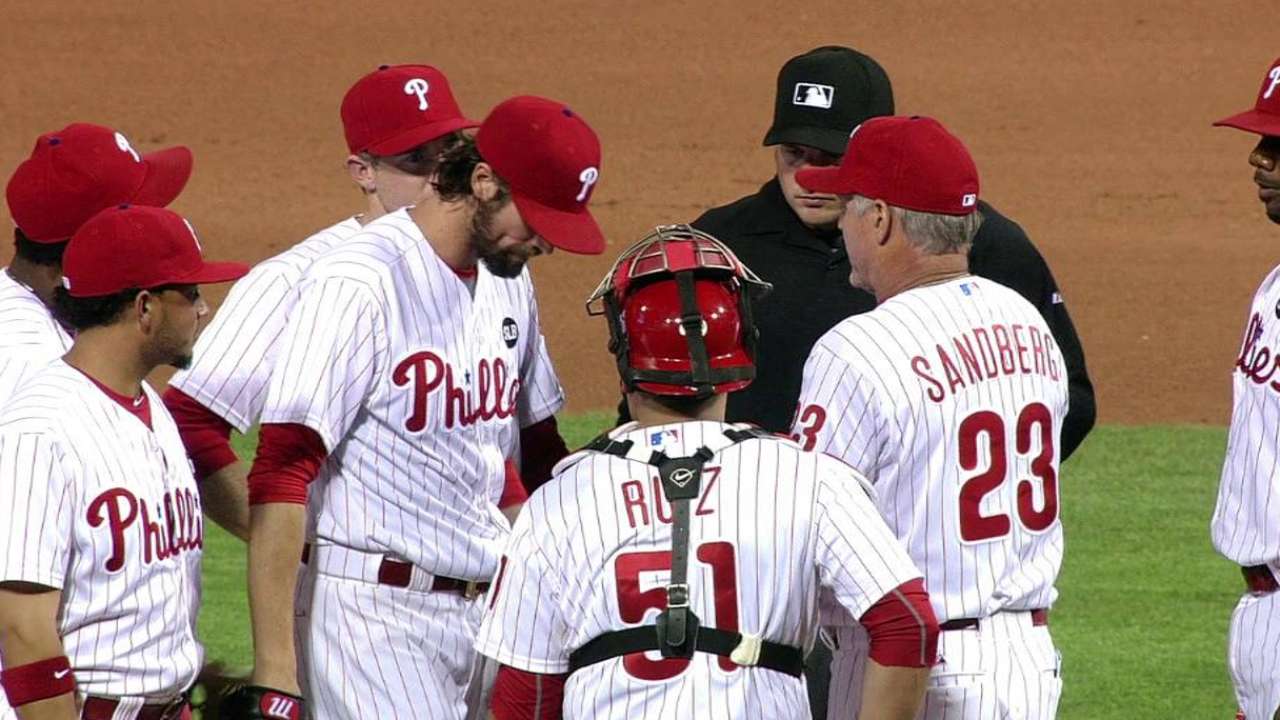 Hamels allowed six hits, two runs, three walks and struck out eight in seven innings Wednesday. That typically is a pretty solid effort, although Hamels loaded the bases in the third and fourth innings. But it did not match Reds right-hander Mike Leake, who no-hit the Phillies through 6 2/3 innings.
The last time Hamels pitched -- last Friday -- the Phillies were being no-hit into the eighth inning. But a lack of run support for Hamels is not a recent trend. Wednesday was the fifth time in 12 starts this season the Phillies have not scored a run for him while he has been in the game.
"I just think that you have to give the credit to the pitchers we are facing," Hamels said.
Hamels got a no-decision after Maikel Franco's game-tying, three-run homer in the ninth. It left his record against the Reds unblemished. He is 10-0 with a 1.45 ERA in 14 career starts against the Reds, which includes a shutout in Game 3 of the 2010 National League Division Series.
Todd Zolecki is a reporter for MLB.com. Read his Phillies blog The Zo Zone, follow him on Twitter and listen to his podcast. This story was not subject to the approval of Major League Baseball or its clubs.