MLB.com Columnist
Richard Justice
ASG debate: Trio of AL keystone stars
*** We will be doing daily ASG debates until balloting ends on July 2. We will frequently be pitting one player against another and have a writer make a case for one of them, but that doesn't mean there aren't other great candidates for that position. In fact, your comments could spark a new debate for us to tackle. So let us know what you think! ***
Few positions on the 2015 Esurance MLB All-Star Game Ballot have as much star power as the collection of American League second basemen. Dustin Pedroia is a former AL Most Valuable Player Award winner and a four-time All-Star. Robinson Cano (six), Ian Kinsler (four) and Jose Altuve (two) all have multiple All-Star appearances.
Depending on how you define what an All-Star should be, this a place where there are no wrong answers. On the other hand, none of those guys is having the best season. In fact, the two best AL second basemen have a total of one All-Star appearance between them.
Take a bow, Jason Kipnis.
You, too, Brian Dozier.
If the All-Star Game is about rewarding the players who are having the best seasons, then the decision is fairly straightforward. There are other ways to look at All-Star berths. One is to understand that the fans want to see the biggest names, the biggest stars.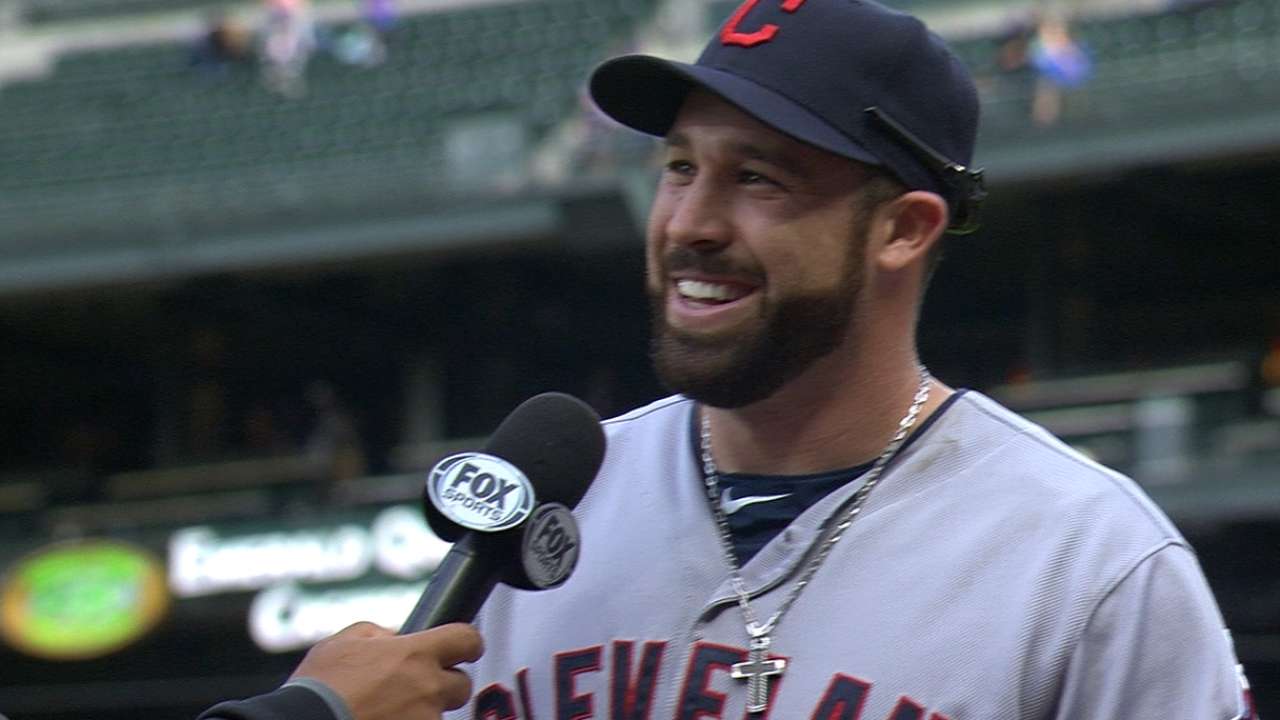 In this case, that's more difficult because there are so many prominent players at the position.
So let's make it simple. Kipnis has been the best of the best in 2015, and it's not even close. His 3.4 Wins Above Replacement, according to BaseballReference.com, is tops among all AL players, regardless of position.
Defensively, Fangraphs.com has only Kinsler ranked higher than Kipnis among AL second basemen. Kipnis' .923 OPS is No. 1 at the position.
Kipnis is also coming off an amazing month. He batted .429 with 15 doubles, three triples and four home runs in May. Kipnis' OBP for the month was a tidy little .511.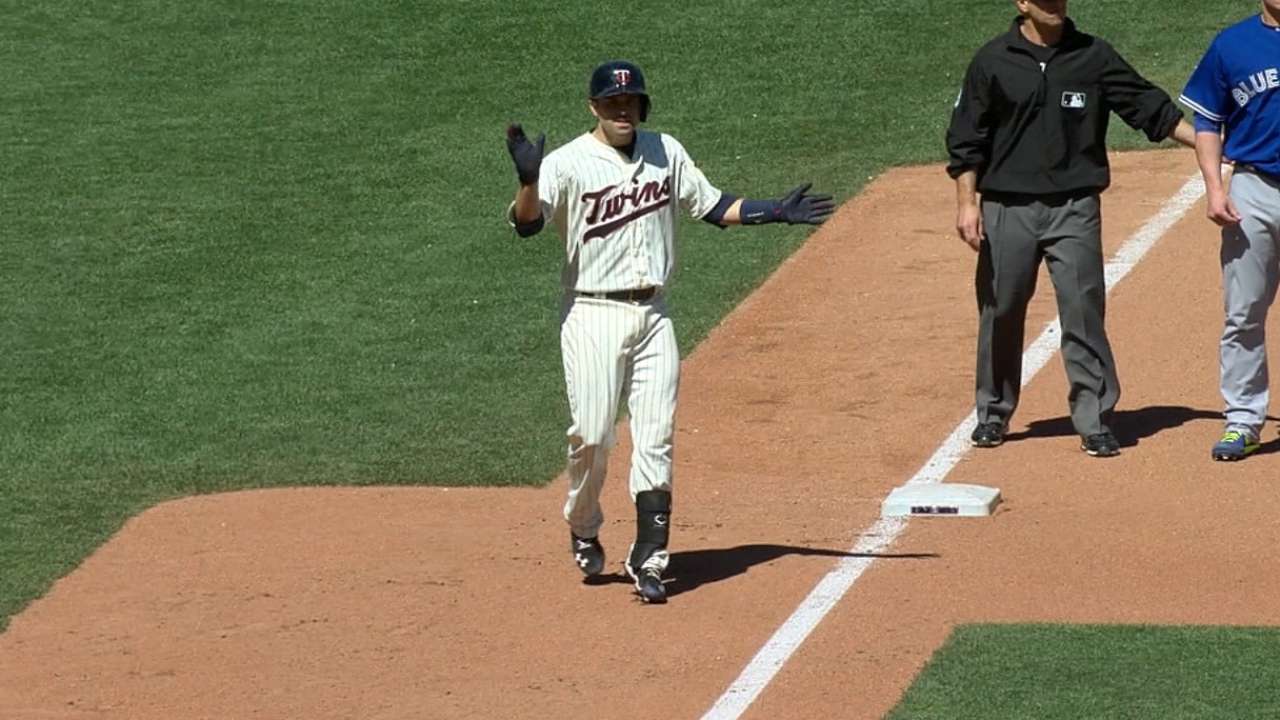 Dozier also deserves All-Star consideration, and such an honor would be an even bigger deal because he has zero All-Star Game appearances in his first three Major League seasons. At 28, he has emerged as one of the leaders of a Twins team that climbed atop the AL Central by winning 21 of 29 games.
In 49 games, Dozier has 16 doubles, three triples and nine home runs. His .840 OPS is higher than that of Pedroia, Altuve, Kinsler and Cano by a healthy margin.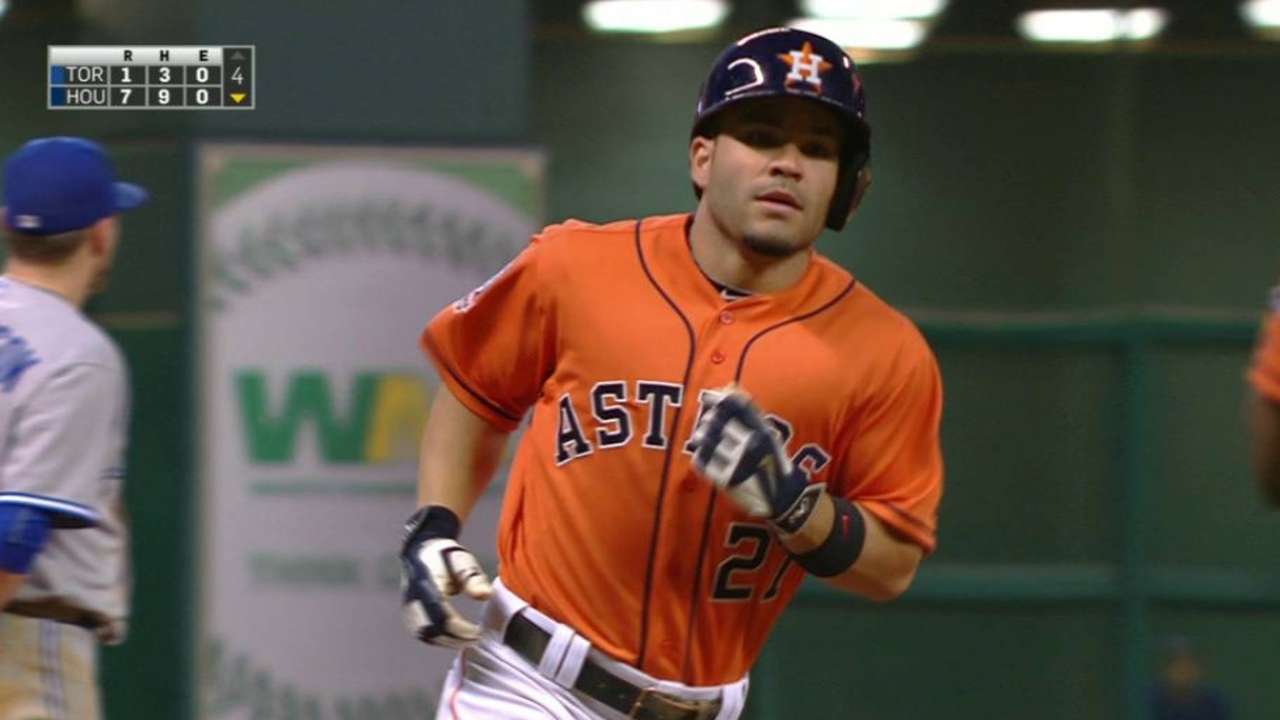 There's an easy case to be made for Altuve, who hit a Major League-best .341 last season. Like Dozier, he's a driving force on a team that is on a surprise-the-world tour. After averaging 104 losses over the last four seasons, the Astros entered Wednesday with a 33-20 record, leading the AL West by five games.
Altuve's .300 batting average isn't necessarily as high as it can be, but with 15 steals already, he appears headed for a second straight AL stolen-base title. Beyond that, his energy and spirit are part of what drive the Astros.
Pedroia is having another solid season, but he could get lost in the conversation because the Red Sox are six games below .500 and have been unable to find traction in the AL East. Having fought through injuries a year ago, he has already matched last season's home run total (seven).
Richard Justice is a columnist for MLB.com. Read his blog, Justice4U. This story was not subject to the approval of Major League Baseball or its clubs.