As Morrow nears return, Padres have a dilemma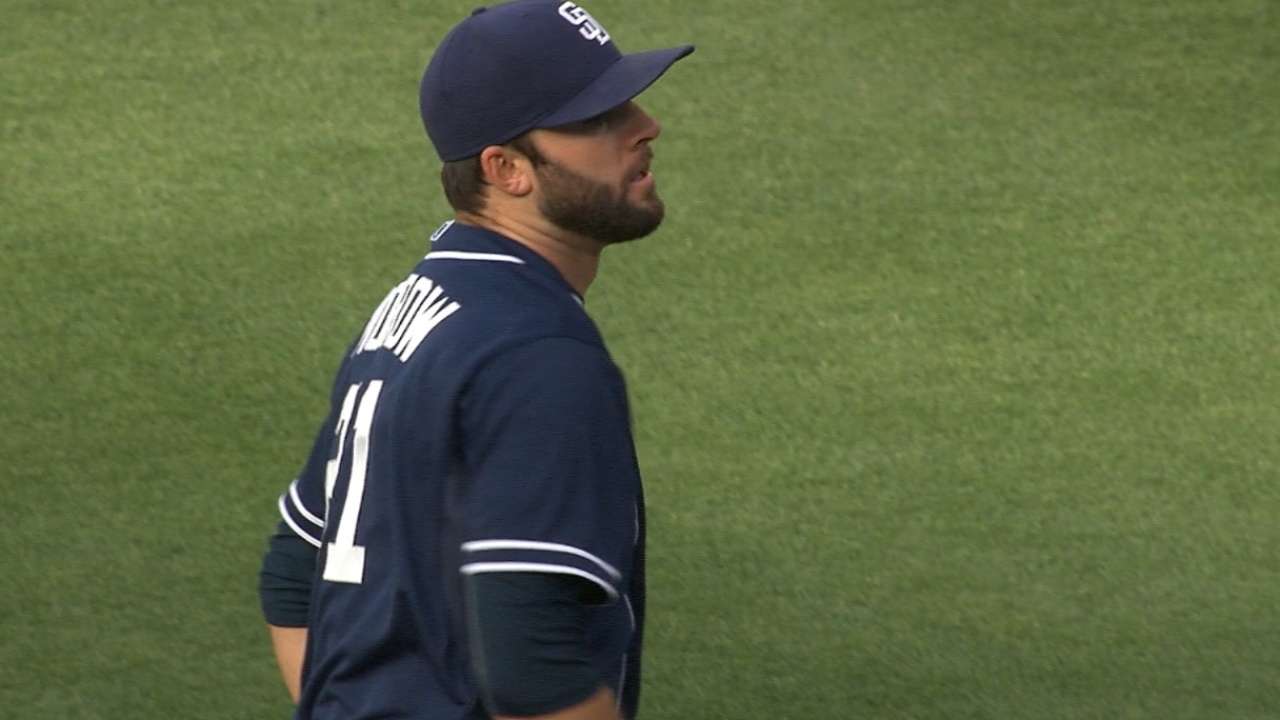 SAN DIEGO -- Padres manager Bud Black will likely have to wrestle with a dilemma regarding his pitching staff. And he's not complaining.
"Those hard decisions are usually a good thing," Black said. "Because it means you have good players."
Right-hander Brandon Morrow, who has been battling right-shoulder inflammation, threw a solid four innings in Tuesday's Minor League rehabilitation start, allowing four hits and two walks.
"He felt good coming out of it," Black said. "His arm felt like how a normal pitcher should feel. ... We will build the pitch count and hopefully, if he has another strong outing on Sunday, we'll assess where he is next. But he came out of the game all good."
Which isn't the best news for either Odrisamer Despaigne or Ian Kennedy.
It's clear Morrow, on the disabled list since May 3, will claim one of the five rotation spots. The two leading candidates to step aside are Despaigne and Kennedy.
It was Despaigne who lost a spirited camp battle with Morrow for that No. 5 spot. Kennedy, meanwhile, had lost four straight starts. But he rebounded on Tuesday against the Mets, when he worked six innings and was charged with two runs on six hits, with a season-high eight strikeouts to pick up the win. Kennedy raised his record to 3-5 and lowered his ERA to 6.60.
Kennedy's spot seems safe, and Black practically said as much on Thursday.
Despaigne, who is 3-3 with an 4.56 ERA, will likely be the odd man out despite having better numbers.
What Despaigne also has is a more flexible arm. He could become the bullpen's long man, his role before Morrow went down.
Soon, Morrow (2-0) will be up.
"If he gets to 75, 80 pitches [on Sunday] that means the next one he could go 100," Black said. "If he does well, we have a decision to make."
Jay Paris is a contributor to MLB.com. This story was not subject to the approval of Major League Baseball or its clubs.