Bullpen endures rough road trip
Atlanta's relievers allow 22 runs in 22 innings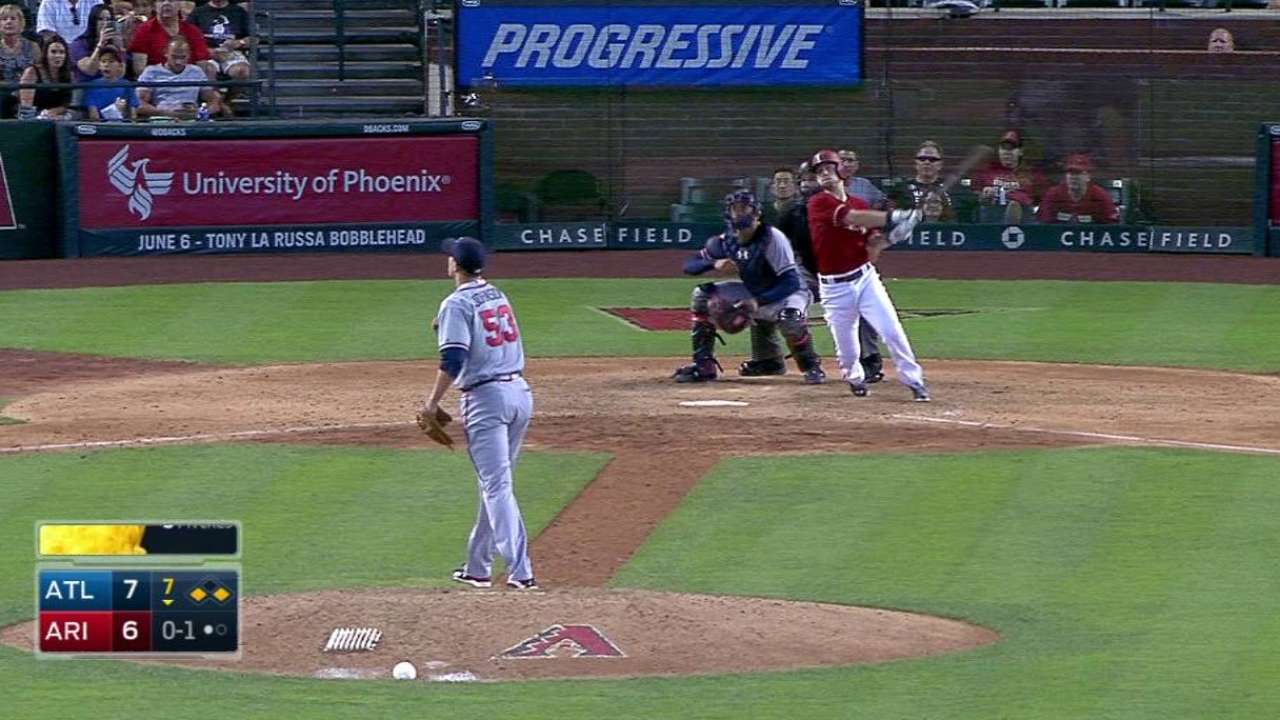 PHOENIX -- From Los Angeles to San Francisco to Phoenix, the Braves' bullpen had its struggles along the way.
During the 10-game road trip, the Braves' relievers had a 9.00 ERA, allowing 22 earned runs in 22 innings. That culminated in Wednesday's 9-8 loss to the D-backs when the bullpen allowed four runs, all coming after the sixth inning, in a game Atlanta once led, 6-0.
"We need to fix that," Braves manager Fredi Gonzalez said. "We need to figure out a way, I need to figure out a way, a combination to get the ball to [closer Jason] Grilli's hands somehow. It's tough losing games like that."
Cody Martin allowed a pair of runs in two-thirds of an inning, followed by Jim Johnson allowing a pair of runs in an inning and taking the loss. In the seventh, Johnson gave up the game-tying single to Chris Owings and a sacrifice fly to Jarrod Saltalamacchia that put the D-backs ahead, 8-7.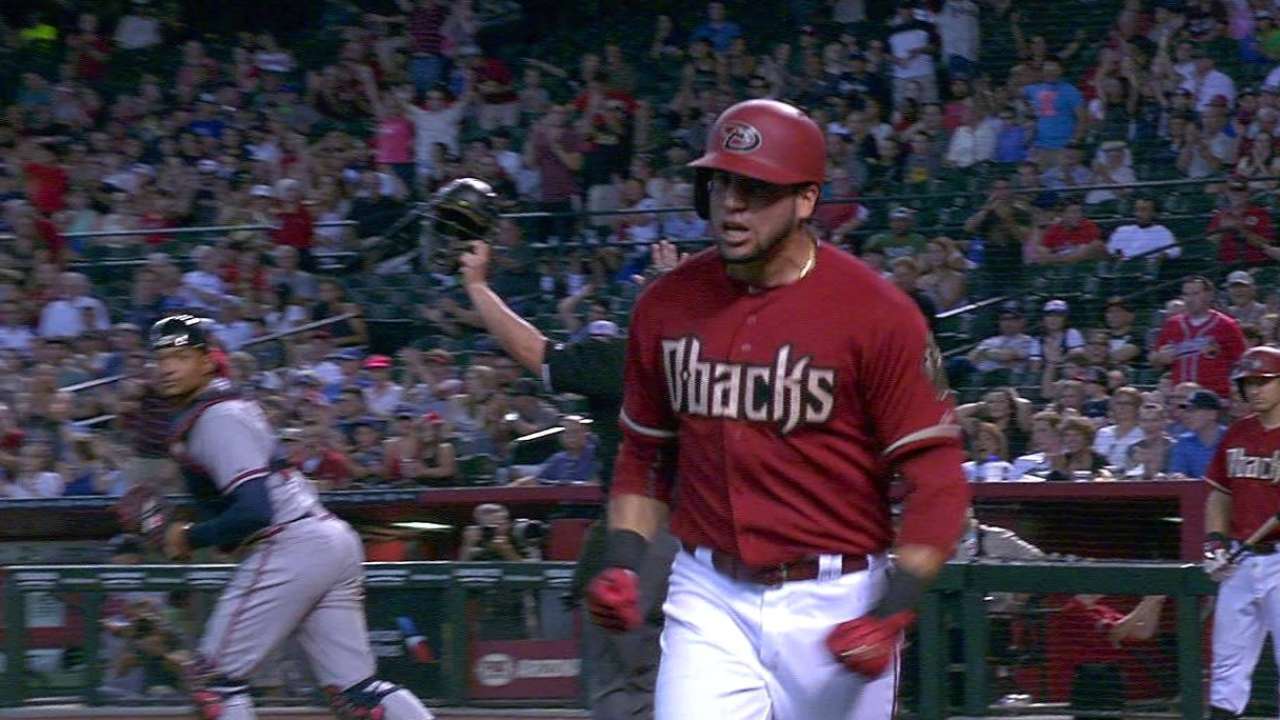 Johnson had been one of the team's better relievers in May, giving up just one run in his first 11 innings of the month. But on this 4-6 road trip, the right-hander allowed four runs (three earned) in 3 1/3 innings.
Johnson also made a defensive miscue that prevented the Braves from keeping it a one-run game. He made an errant throw over the head of third baseman Chris Johnson after catching Nick Ahmed in a rundown between second and third base.
Ahmed scored on the play to stretch the D-backs' lead to 9-7 in the eighth.
"That one run made a big difference because [A.J.] Pierzynski hits a home run [in the ninth] and it would've been tied," Gonzalez said.
Entering Wednesday, the Braves' bullpen had allowed 86 runs in the seventh inning and later, the most in the Majors, adding four more runs to that total in the loss to the D-backs.
"We know they'll come around, they've always been there," Atlanta first baseman Freddie Freeman said. "[Pitching coach] Roger [McDowell] will work his magic. This bullpen takes pride in their jobs and we know they'll get going."
Freeman, who hit two home runs, has helped the bats get going of late, but the club has been unable to capitalize because of the bullpen's struggles. The Braves scored six runs or more in each of the last five games on the trip, including all three games in the series loss to the D-backs.
"A week from now, we're going to be pitching lights-out and our offense is not going to be scoring, that's usually the way it goes," Gonzalez said. "We've got to ride this wave of our bullpen struggling a little bit and we'll come out on the other side."
Jake Rill is an associate reporter for MLB.com. This story was not subject to the approval of Major League Baseball or its clubs.