MLB apologizes to Royals for missed call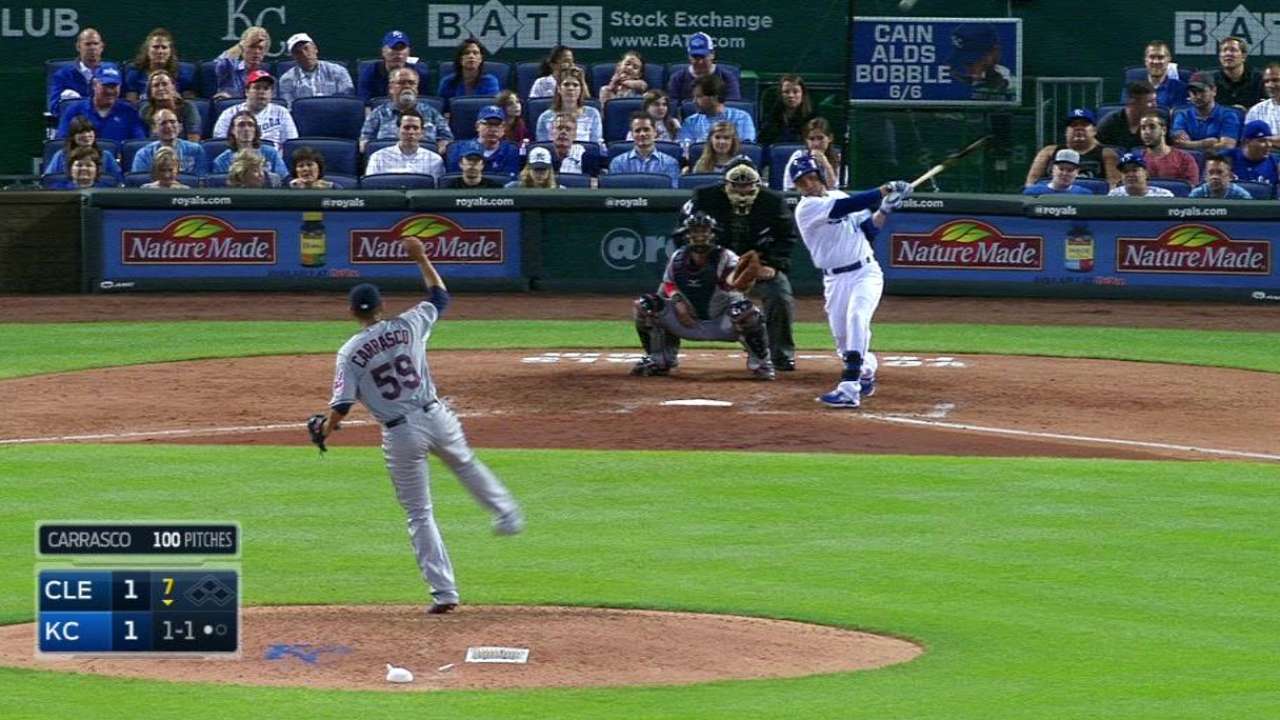 KANSAS CITY -- Manager Ned Yost got the news that just about every Royals fans already knew from Tuesday night: that Indians baserunner Jose Ramirez was out on a potential double-play ball at first base in the decisive eighth inning of a 2-1 loss to Cleveland.
Ramirez was called safe, the Royals challenged, but the call was ruled as stands. And later in the inning, the Indians pushed across the eventual winning run.
On Wednesday, Yost heard from Major League Baseball officials that he didn't identify.
"I talked to MLB. They admitted that they missed the call," Yost said. "They said that they had a breakdown in their system and they deeply regretted it."
"This is one of those rare circumstances in which the super slow motion view was delayed and the Replay Official reached a decision without the benefit of that information," MLB said in a statement. "Earlier today we communicated with Ned Yost, and during the conversation we expressed our regret for this occurrence."
Yost wasn't pointing any fingers at MLB for the loss, though.
"There were breakdowns all over the field last night," Yost said. "We had a chance for a double play right after that. We had a runner on second and no outs early in the game and did nothing. There was plenty of blame to go around."
Even with MLB's admission, there is no recourse for Yost. He can't protest the game.
"You protest the rules, not a call," he said. "If that was the case, you would protest every game."
Yost still loves the replay system.
"I love it. I think it's a great system," Yost said. "There are going to be mistakes made just like everything else. Things are going to happen ... mistakes are made. But the system is great. Yeah, they got a call wrong -- admit it, apologize for it and move on. That's what I do when I make a mistake."
Jeffrey Flanagan is a reporter for MLB.com. Follow him on Twitter at @FlannyMLB. This story was not subject to the approval of Major League Baseball or its clubs.