Kipnis honored for historic May at the plate
Indians star became third big leaguer in history with 50 hits, 30 runs in a month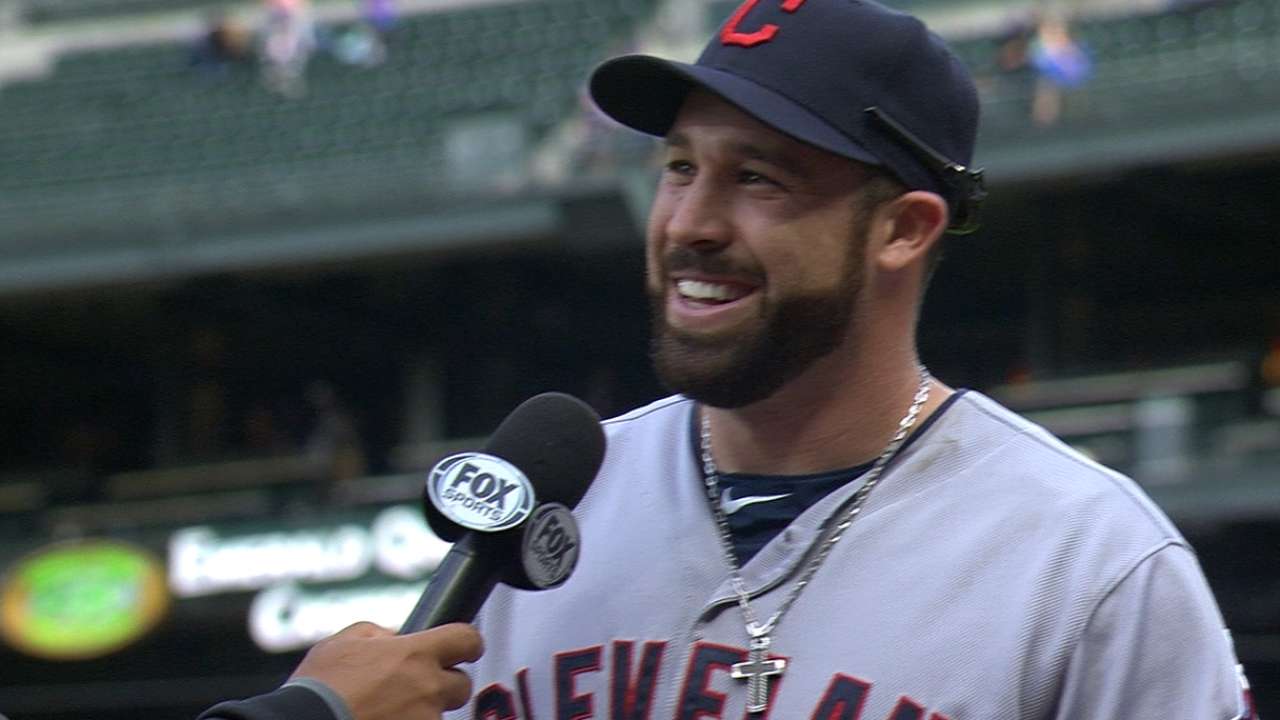 Indians second baseman Jason Kipnis has been recognized for a torrid month at the plate.
Kipnis batted .429 (51-for-119) with 30 runs scored and 17 RBIs last month and was named the American League Player of the Month for the second time in his career. Kipnis led all big league hitters in batting average, hits, on-base percentage (.511), doubles (15) and runs scored last month.
"I've always said, him hitting that ball to left-center like he does, that keeps him balanced," mananger Terry Francona said before Wednesday's game against the Royals. "You use the whole field, you're gonna get more hits. He lays down a bunt, he can beat out the ball. He gets the ball through the hole. They have to play him fair because he can hit the ball anywhere."
Kipnis, 28, batted safely in 25 of 29 games played in May, and his 51 knocks set a Cleveland franchise record for hits in the month of May. Kipnis had 22 extra-base hits, which were the most for any Indians player in a month since Travis Hafner had 22 in August 2006.
The infielder also became just the third player in Major League history with more than 50 hits and 30 runs scored in the month of May. Only Hall of Famers Ty Cobb (1921) and Al Simmons ('25) had previously accomplished that feat.
Cleveland, fueled by Kipnis, played to a 17-12 record in May.
Kipnis had previously won the AL Player of the Month Award in June 2013, and he went on to earn a spot on the AL All-Star team that season.
Spencer Fordin is a reporter for MLB.com. This story was not subject to the approval of Major League Baseball or its clubs.