H. Gomez concussion-free after dive into seats
Brewers third baseman exited series finale against Cardinals in sixth inning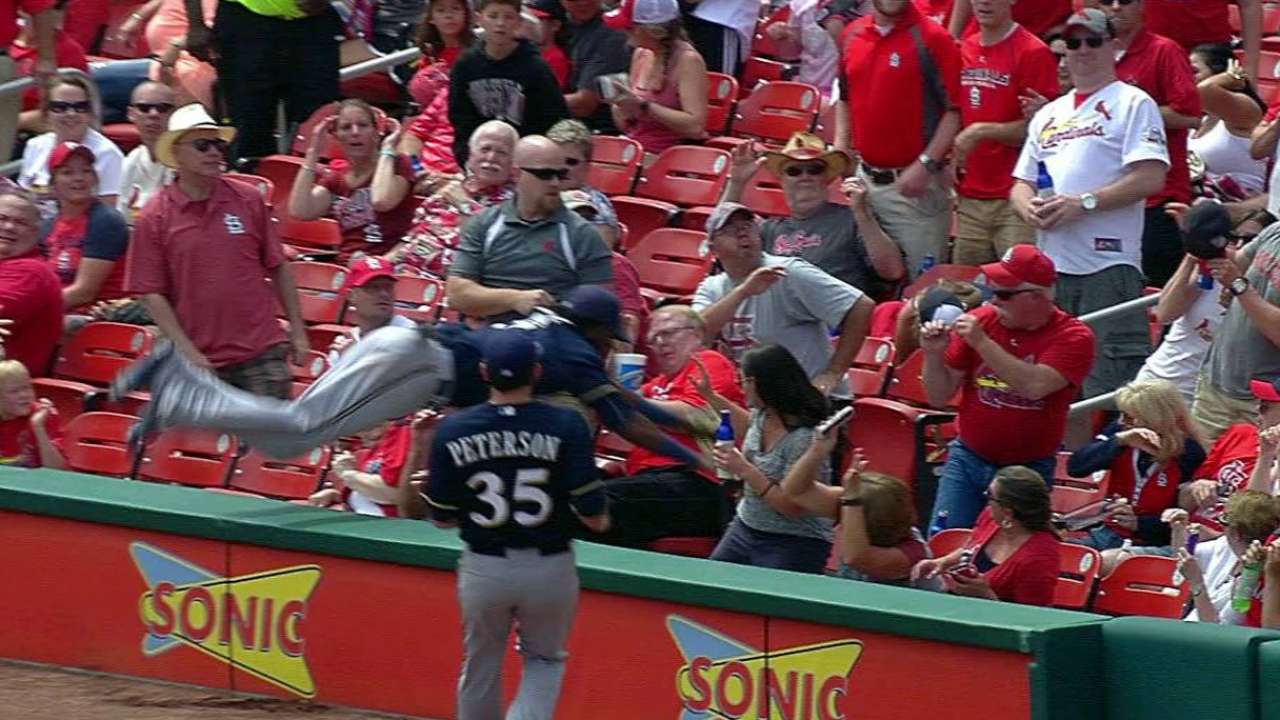 ST. LOUIS -- Brewers infielder Hector Gomez had a big bump on his forehead, but a smile on his face following a very scary moment in the sixth inning of Wednesday's 7-4 loss at Busch Stadium.
Gomez passed a battery of concussion tests and appeared mostly unharmed from his headfirst launch into the stands along the third-base line. Gomez was going full-speed after Jason Heyward's foul pop, and he said he lost track of the location of a low wall separating the playing surface from the seats.
"I thought I had the ball," Gomez said, "but when I reacted to the ball, I saw the wall too late. But I feel good. I'm ready to go. I hit my head, but not too bad. My left arm protected me a little bit."
While Brewers medical personnel rushed from the dugout, Gomez briefly tried to stand but was urged by Cardinals fans in the vicinity to stay down. After a quick evaluation in the aisle between seating sections, Gomez stood and walked under his own power to the dugout for more tests. He was deemed concussion-free by a physician.
Hernan Perez moved from second base to third when Gomez left the game, and Luis Sardinas took over at second. Gomez had hit an RBI double in the top of the same inning after starting for Aramis Ramirez, who had a regularly scheduled day off.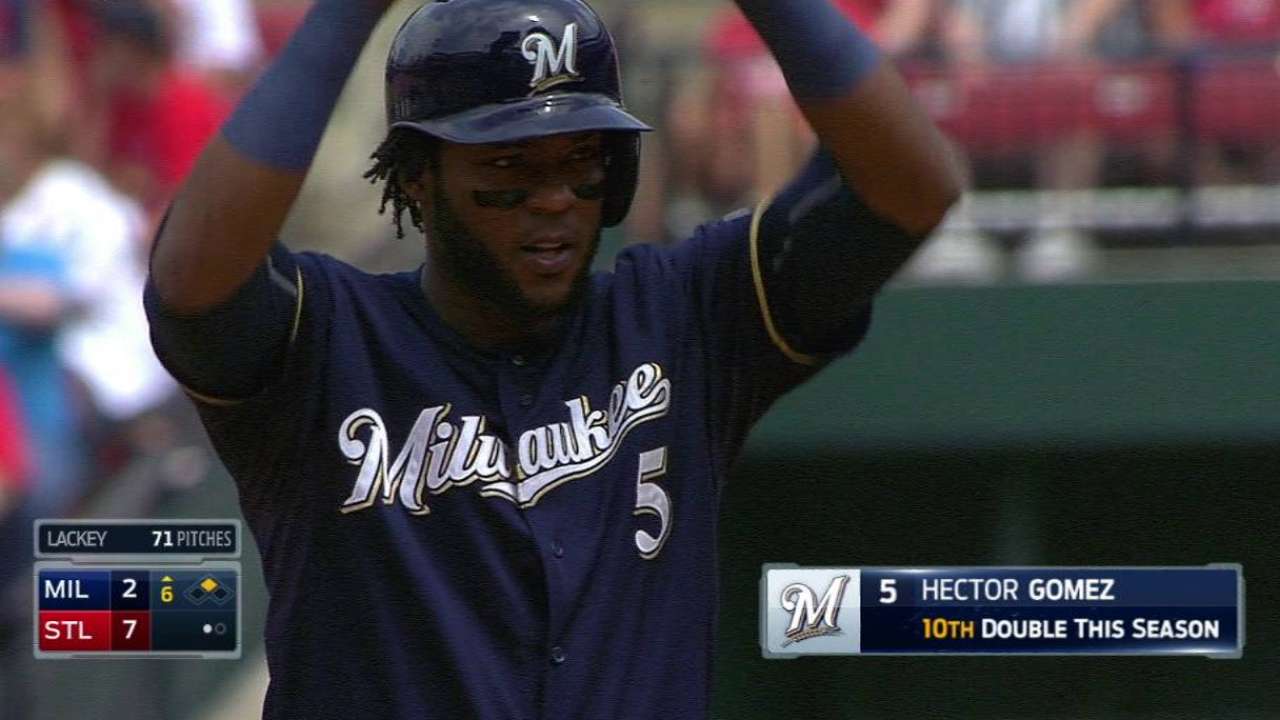 The whole thing happened with the Brewers trailing the Cardinals, 7-2.
"Hector is going to do that," Milwaukee manager Craig Counsell said. "He plays all out, no question.
"All things considered, he's fine. That was scary. All the fans over there said he hit very, very hard. I didn't see the replay, but we escaped there. He's fortunate. Thankfully, he's OK."
Adam McCalvy is a reporter for MLB.com. Follow him on Twitter @AdamMcCalvy, like him on Facebook and listen to his podcast. This story was not subject to the approval of Major League Baseball or its clubs.