A's activate Pomeranz, add lefty to bullpen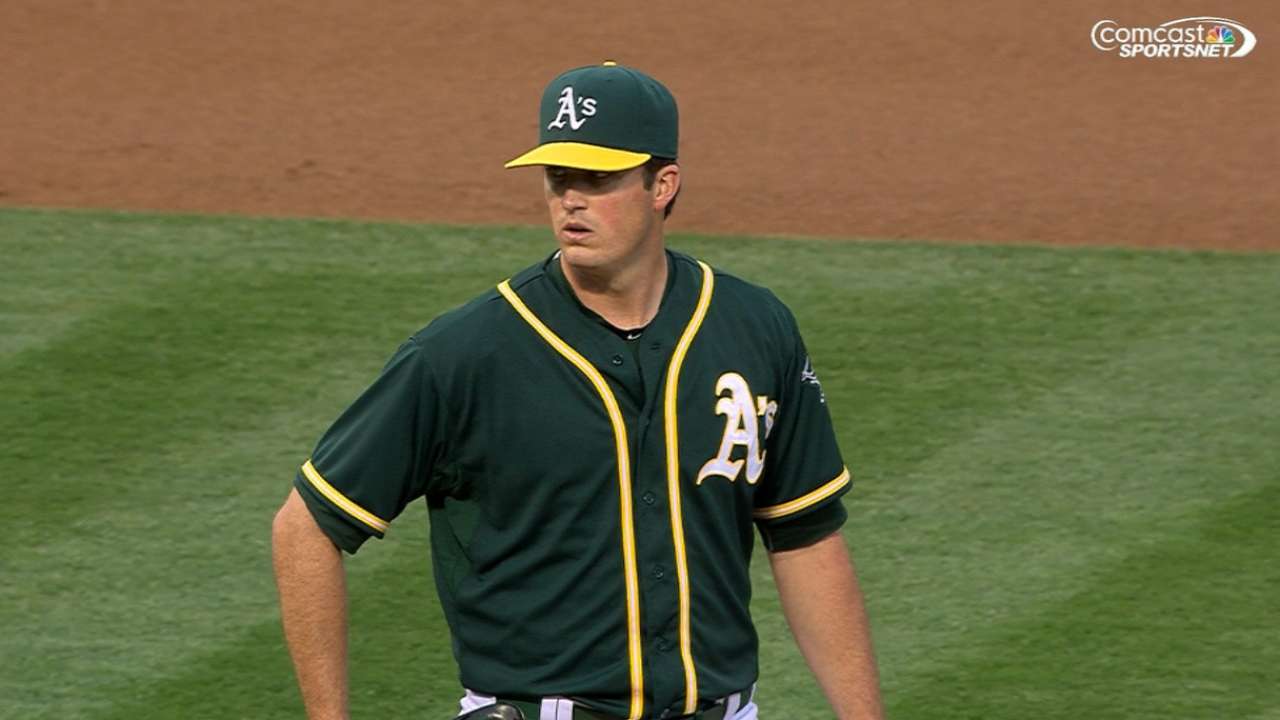 DETROIT -- Left-hander Drew Pomeranz came off the disabled list Wednesday and is expected to pitch out of the A's bullpen in a multi-faceted role.
Though perfectly suited for length duties, given his starting experience, Pomeranz likely will see action in any number of situations, according to A's manager Bob Melvin.
"It could be late," said Melvin. "If I have to get out of a jam a little bit earlier … at this point, he has to be ready for anything. I think, if I was going more situational lefty, it's more [Fernando Abad], [Eric O'Flaherty], where if I have to run through some righties, Drew might be more involved in that.
"We feel like, with Drew, he has the ability to get righties and lefties out. We feel like the velocity will go up in the bullpen, as it has in the past for him, and we're lacking some power arms in the bullpen, at this point."
Pomeranz was 2-3 with a 4.40 ERA in eight starts with the A's when he hit the DL on May 20 with a sprained AC joint in his throwing shoulder. Since, right-hander Kendall Graveman has impressed in the rotation, most recently earning the win in Tuesday's opener in Detroit.
Graveman's performance "made it easier" to move Pomeranz to the bullpen, said Melvin.
Pomeranz has 14 career relief appearances out of the bullpen, including 10 with the A's last year, and he has a 1.25 ERA in 21 2/3 innings in that span.
"I explained it to him to where he knows he can be in an important spot," said Melvin, "and I think players like to be put in those situations, where they're not just coming in giving you innings when you're down four or five runs, just to give you innings."
Right-hander Arnold Leon, who allowed two runs in a combined 4 1/3 innings in his second stint with the A's this year, was optioned to Triple-A Nashville to make room on the 25-man roster for Pomeranz.
Jane Lee is a reporter for MLB.com. This story was not subject to the approval of Major League Baseball or its clubs.