MLB.com Columnist
Jim Callis
Vanderbilt trio should go very early in Draft
In addition to potential No. 1 overall pick Swanson, Fulmer and Buehler could be taken in top 10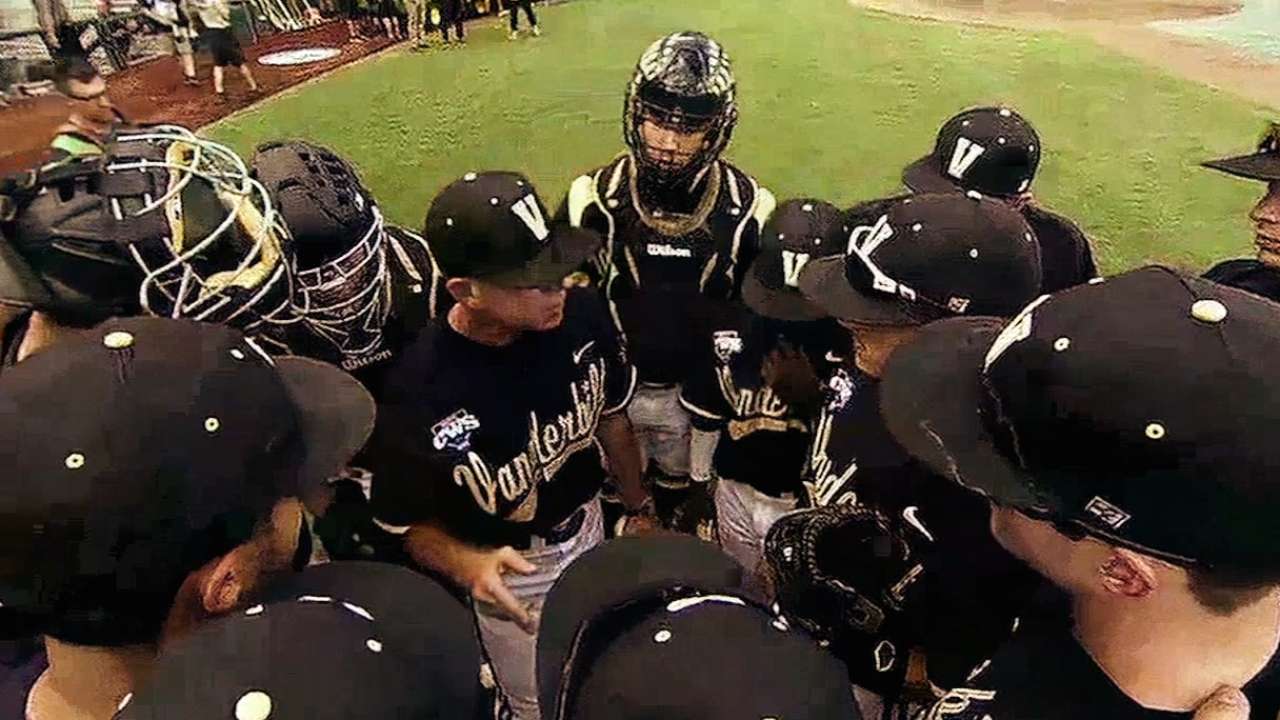 Vanderbilt has produced 11 first-round picks, including six in the previous eight Drafts. That list includes David Price (No. 1 overall in 2007), Pedro Alvarez (No. 2 in '08) and Sonny Gray (No. 18 in '11) -- and it's about to get a lot bigger.
After having at least one selection in the top two rounds of seven of the past eight Drafts, the defending College World Series champion Commodores will outdo themselves in 2015. They have three players ticketed for the upper half of the first round on Monday: shortstop Dansby Swanson and right-handers Carson Fulmer and Walker Buehler.
"I can't remember something like that," a senior scouting official with an American League team said. "I think Swanson very easily could go No. 1 to Arizona, and I don't think he gets past Houston at No. 2. Fulmer is in the top 10 easily, and I'd probably take him over any of the pitchers. Buehler probably goes in the first 10 or 15 picks."
The only other time one college had three players go in the top half of the first round came in 2004, when Rice right-handers went third (Philip Humber), fourth (Jeff Niemann) and eighth (Wade Townsend). Three other schools have had three first-rounders in a single Draft: Michigan in 1979 (Rick Leach, Steve Howe, Steve Perry), Fresno State in '89 (Steve Hosey, Eddie Zosky, Tom Goodwin) and Miami in 2008 (Yonder Alonso, Jemile Weeks, Carlos Gutierrez).
The Most Outstanding Player at the 2014 College World Series and the MVP as Vanderbilt won the NCAA's Nashville Regional last weekend, Swanson (No. 2 on MLBPipeline.com's Top 200 Draft Prospects list) has improved offensively while moving from second base to shortstop. He's hitting .348/.443/.656 and has proved he can play solid defense at shortstop.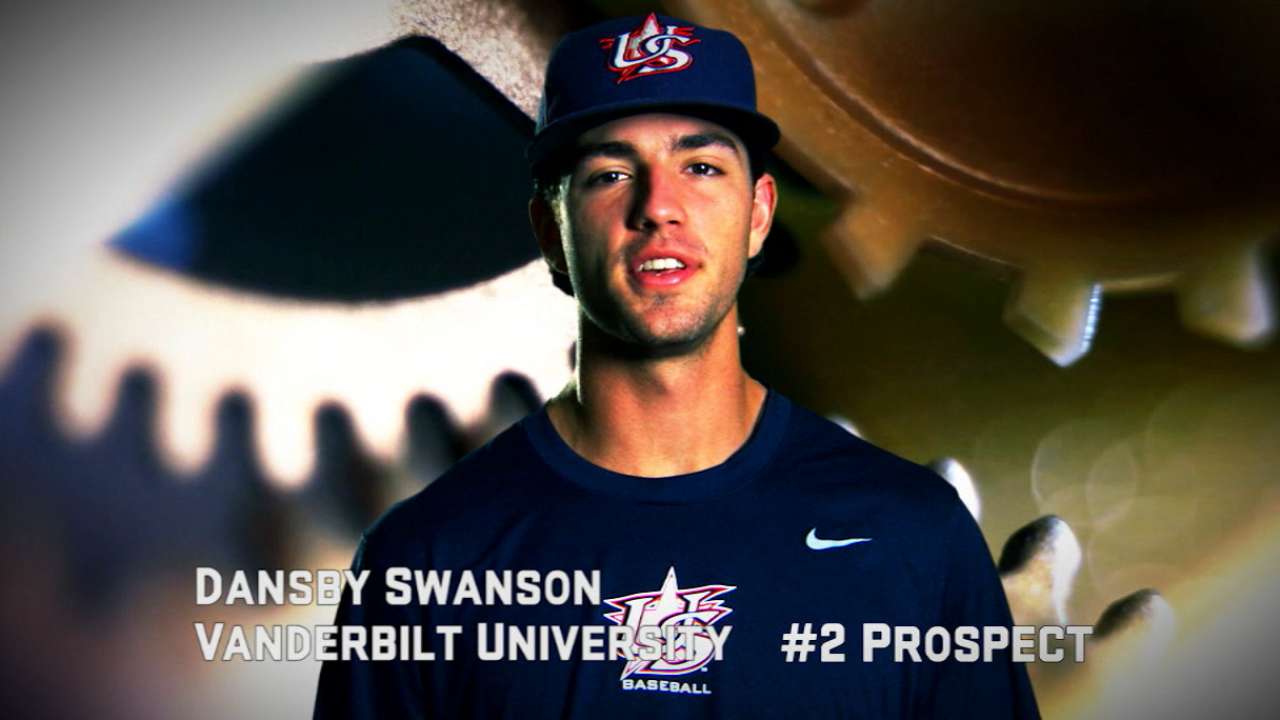 Swanson is the leading candidate to go No. 1 overall to the D-backs. It's also believed the Astros at No. 2 and the Rockies at No. 3 would pounce on him if given the chance.
"If that's the pick, I really like it," a National League scouting director said. "I think Dansby Swanson will be an All-Star in the big leagues. He'll be in the big leagues in two years."
There's less consensus about Fulmer (ranked No. 3 on the Top 200), with some teams believing he's the best pitcher in the Draft and others thinking he's destined for the bullpen. It's hard to argue with his results, as he has been the Commodores' most dominant starter since joining their rotation in mid-2014. Fulmer was the best starter on the U.S. collegiate national team last summer and ranks among the NCAA leaders in ERA (1.92, 35th) and strikeouts (147, second).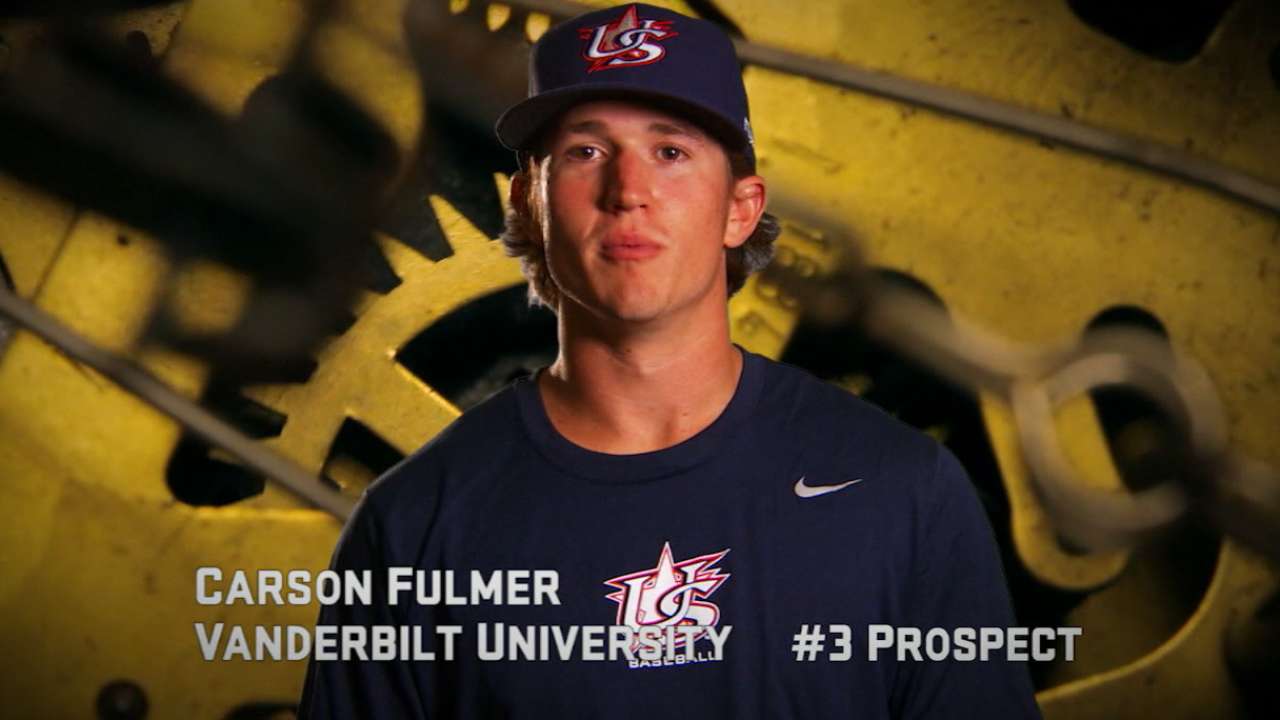 Fulmer has the stuff to back up those numbers, consistently getting swings and misses with a mid-90s mph fastball and a power curveball while also flashing an effective changeup. The questions about his ability to remain a starter center around his size (5-foot-11, 195 pounds), inconsistent control and high-effort delivery. Nevertheless, Fulmer could go as high as No. 5 to the Astros.
"Everyone says he's a reliever, but I've seen him pitch two complete games where he hit 95 mph in the ninth inning," the NL scouting director said. "The only thing I see is that he needs to use his changeup more, and that's a coaching thing. He has a very fast delivery, but I think you can slow him down. He's a starter."
Buehler has a deeper repertoire, and better control and command, than Fulmer, though scouts do wonder if his 6-foot-2, 170-pound frame will lend itself to durability. He could sneak into the first 10 picks, but it is more likely he will go in the middle of the first round.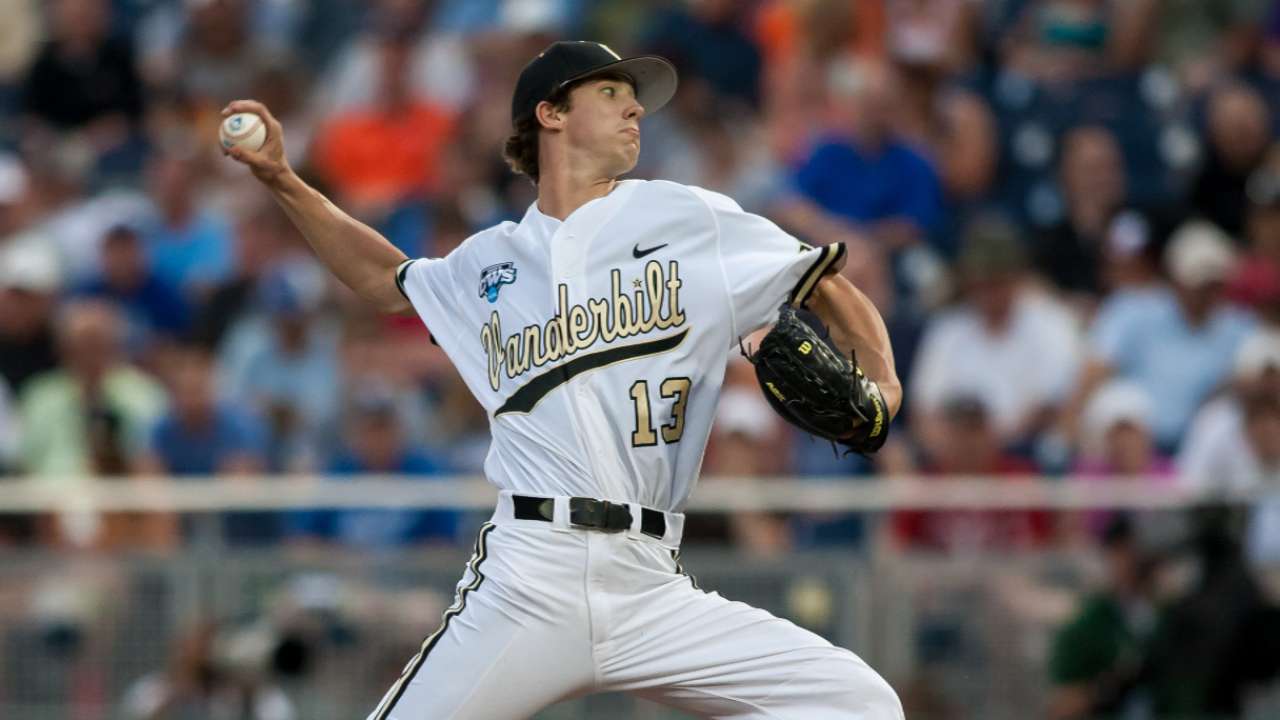 "The body is a fair question -- it kept us from pulling the trigger on him in high school," a second NL scouting director said. "But with the way his arm works and his athletic delivery, he's lean, but he's a starting pitcher."
Swanson, Fulmer and Buehler all were identified as top prospects out of high school, and they would have gone in the top three rounds were they willing to sign, but the pull of Vanderbilt was too great. The Commodores can offer a quality education and baseball experience that few other universities can, allowing them to hold their own against big league clubs.
The Commodores' talent pipeline isn't about to dry up anytime soon. Outfielder Bryan Reynolds and right-hander Jordan Sheffield project to go early in the 2016 Draft, outfielder Jeren Kendall should do the same in '17, and Vanderbilt should keep several members of its current top-ranked recruiting class.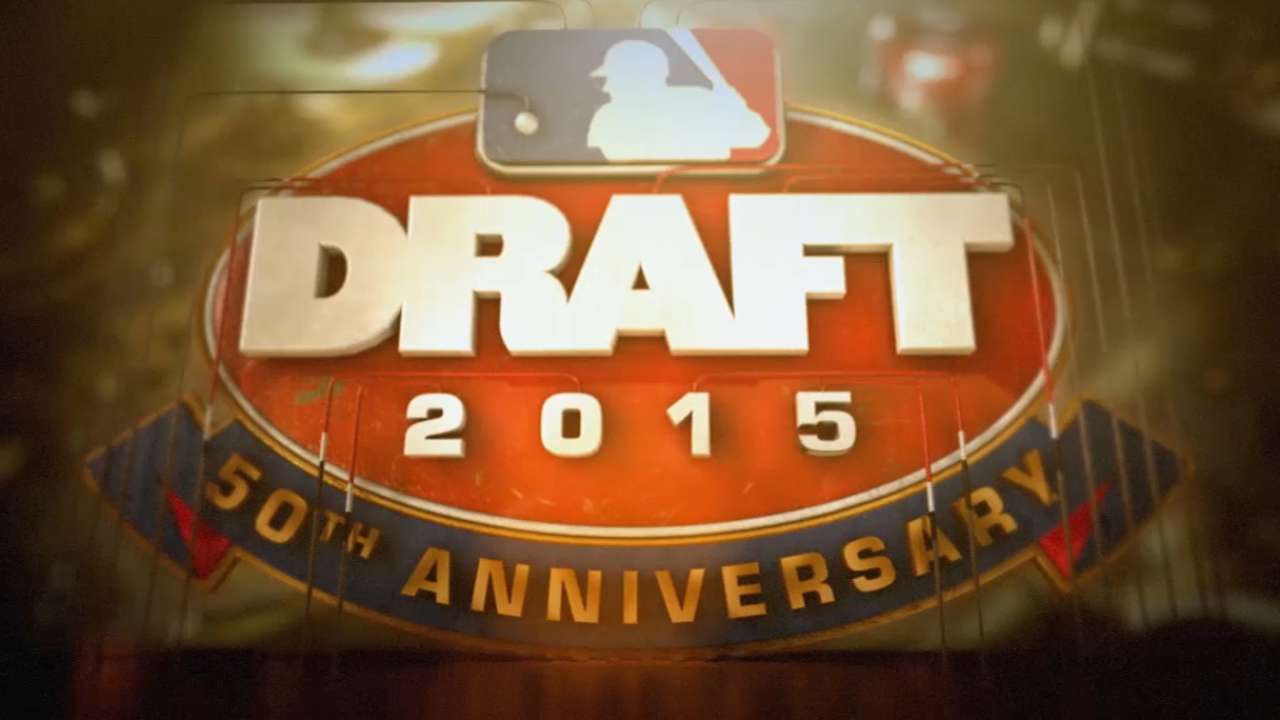 The 2015 Draft will take place from Monday through Wednesday, June 10, beginning with the Draft preview show on MLB.com and MLB Network on Monday at 6 p.m. ET. Live Draft coverage from MLB Network's Studio 42 begins at 7 p.m., with the top 75 picks being streamed on MLB.com and broadcast on MLB Network. MLB.com's exclusive coverage of Day 2 begins with a live Draft show at 12:30 p.m. on Tuesday, with exclusive coverage of Day 3 beginning at 1 p.m. on Wednesday.
MLB.com's coverage includes Draft Central, the Top 200 Draft Prospects list and Draft Tracker, a live interactive application that includes a searchable database of over 1,700 Draft-eligible players. Every selection will be tweeted live from @MLBDraftTracker, and you can also keep up to date by following @MLBDraft. And get into the Draft conversation by tagging your tweets with #mlbdraft.
Jim Callis is a reporter for MLB.com and writes a blog, Callis' Corner. Follow @jimcallisMLB on Twitter. This story was not subject to the approval of Major League Baseball or its clubs.